'Pokémon Go' Minccino Event: Start Time, Research Task and Everything You Need to Know
Pokémon Go players are in the midst of the Lunar New Year event featuring Darumaka and a load of red-colored Pokémon, but there's one more part to the event can take advantage of when it goes live.
Minccino, one of the signature Pokémon of the Unova region will make its Pokémon Go debut on Sunday in a special Limited Research event.
The Normal-type Pokémon will not just make its debut, but it'll appear alongside its Shiny variant. Also, as 2020 is the Year of the Rat in the Chinese Lunar calendar, more Pokémon based on rodents will begin to appear more frequently.
If you're looking to take advantage of the upcoming event, here's all the information you need.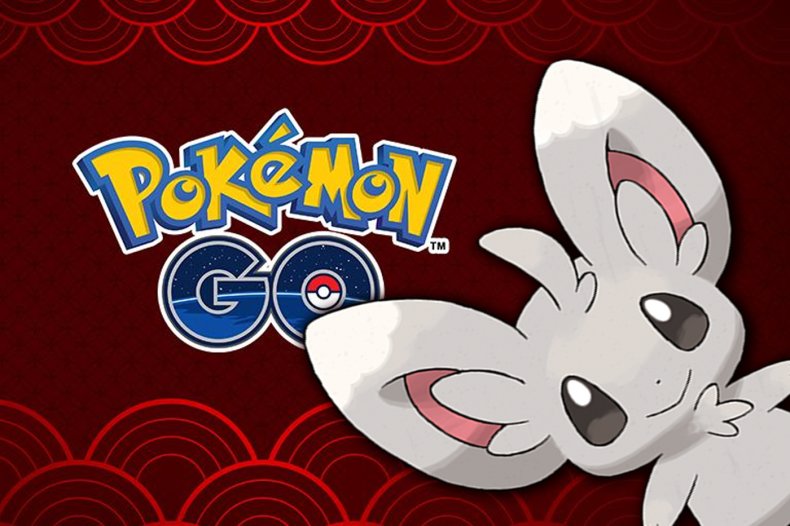 POKEMON GO MINCCINO EVENT START TIME
The Pokémon Go Minccino event begins Sunday, February 2 from 2-5 p.m. local time.
SHINY MINCCINO
Pokémon Go players not only have a chance at catching a Minccino, but also its Shiny variant.
Shiny Minccino is vastly different from its original form. Minccino is light gray, but a Shiny Minccino changes to a bright pink in color. It'll be easy to determine the difference between a Shiny and normal Minccino.
As with other Shiny Pokémon in the popular mobile game, trainers will need to encounter a Pokémon to determine if they've found its rare variant or not. The rate at which Shiny Pokémon appear is increased during the event times.
MINCCINO RESEARCH TASKS
When the event begins in Pokémon Go, Professor Willow will talk to the player and explain how Minccino have been appearing. You'll be tasked with completing certain objectives during the three-hour event window.
The tasks have yet to be revealed, but we'll update this section as soon as we learn more.
IN-GAME BONUSES
Pokémon Go players will receive the Minccino Limited Research tasks and a chance at finding a Shiny Minccino. Trainers will also see Minccino hatch more frequently from 5 km Eggs obtained during the three-hour window.
If you don't hatch one during that time don't fret, as Minccino will continue to hatch from 5 km Eggs moving forward.
Minccino won't be the only rodent Pokémon found more frequently in Pokémon Go during the event. Other mouse and rodent Pokémon from previous generations will pop up more often. Here are the confirmed list of Pokémon that trainers can expect to see on Sunday:
Rattata
Raticate
Pikachu
Sandshrew
Nidoran (female)
Nidoran (male)
Sentret
Marill
Zigzagoon
Plusle
Minun
Bidoof
Patrat
What do you think of the upcoming Minccino event? Which rodent Pokémon is your favorite? Tell us in the comments section.