'Pokémon Go' Community Day: Start Time, Shiny Mudkip and Everything You Need to Know
The next Pokémon Go Community Day event is upon us. Mudkip, the Water-type starter from the Hoenn region, will get the spotlight this weekend. This meansPokémon Go players will have a ton of opportunities to catch this Pokémon, as well as its Shiny form, during the event.
Coming off the heels of the Slakoth Community Day event, Pokémon Go players will see increased spawns of Mudkip and gain access to a powerful event-exclusive move for its evolved form, Swampert.
And of course there are still plenty of the in-game bonuses that accompany each and every Pokémon Go Community Day event.
If you want to take advantage of everything Niantic has to offer during the Mudkip Community Day, here's everything you need to know.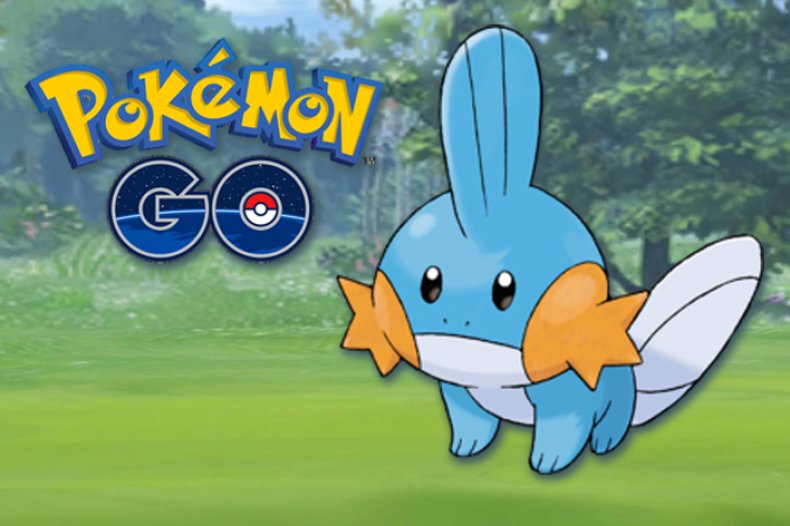 POKEMON GO MUDKIP COMMUNITY DAY START TIME
The Mudkip Pokémon Go Community Day begins Sunday, July 21 from 4-7 p.m. local time.
SHINY MUDKIP
Community Day events in Pokémon Go are a great chance for trainers to catch Shiny forms of the spotlight Pokémon. Mudkips Community Day event is no exception and among the increased spawns of Mudkip, there will be Shiny Mudkip hanging around.
Trainers will need to interact with Mudkip in the overworld to see if they are lucky enough to have found its shiny variation. Shiny Mudkip has a pink/purple color, which is very different from its usual blue coloring.
After Sunday, Shiny Mudkip will be available in the mobile game. However, the odds of finding one will be significantly lower outside of the three-hour event window.
HYDRO CANNON
Like other Water-type Starter Pokémon in Pokémon Go, Mudkip that evolve into Marshstomp and then into Swampert will receive the exclusive move, Hydro Cannon.
Hydro Cannon is a 90 base power, charged Water-type attack that can currently only be learned by Blastoise and Feraligatr.
Like past Community Days, trainers will have an extra hour to evolve their Mudkip to learn the move Hydro Cannon. The cutoff for this exclusive move will be 7 p.m. local time. Mudkip caught before the event can learn Hydro Cannon as long as they are evolved during the four-hour window.
IN-GAME BONUSES
Lures, like in every Community Day event, will last for three hours instead of the usual one.
Trainers will also benefit from three times the amount of experience earned from catching Pokémon. With the amount of Mudkip that will be spawning during the three-hour event trainers can really rack up the experience to level up.
Are you excited for Mudkip Community Day? Which of the Hoenn starters is your favorite? Let us know in the comments section below.