'Pokémon Go' Community Day: Start Time, Shiny Ralts and Everything You Need to Know
We're only a couple of weeks removed from the Mudkip Community Day and Niantic is ready to deliver another Pokémon Go event for its popular mobile game.
Ralts is a rare Psychic and Fairy-type Pokémon.Pokémon Go players will want to catch as many as they can, and they'll have their chance this Saturday for the Ralts Community Day event.
Not only will trainers see increased spawns of the rare Pokémon, they'll be able to enjoy in-game bonuses, have a chance to teach their Pokémon an exclusive move and catch a Shiny Ralts for the first time.
It all goes down this Saturday, and if you want to take advantage of everything Pokémon Go is offering here's everything you need to know including the start time.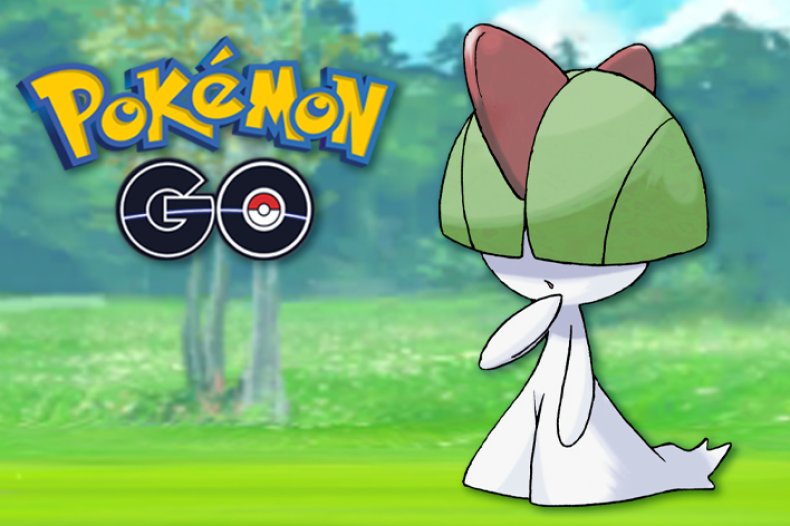 POKEMON GO RALTS COMMUNITY DAY START TIME
The Ralts Pokémon Go Community Day event begins Saturday, August 3 from 4-7 p.m. local time.
SHINY RALTS
As with past Pokémon Go Community Days, trainers will have a chance to catch a Shiny Ralts during the event.
During the three-hour window, the odds of catching a Shiny Ralts are at their highest. To find a Shiny Ralts, trainers will have to encounter the Pokémon in the overworld and see if it's in its rare form during the catching sequence.
Shiny Ralts has one noticeable difference in color than normal Ralts. The light green hair on its head turns more blue and the light red spike becomes more orange.
SYNCHRONOISE
The exclusive move this Community Day is Synchronoise, the Psychic-type attack. To obtain this new attack, trainers simply have to evolve Kirlia into either Gardevoir or Gallade between 4 p.m. and 8 p.m. on Saturday, August 3.
Kirlia caught before the Community Day begins can still learn Synchronoise upon evolving as long as it's during the four-hour window.
Ralts needs just 25 candy to evolve into Kirlia. Kirlia needs 100 Ralts candy to evolve into Gardevoir. If the Kirlia is male, trainers can use 100 Ralts candy and a Sinnoh Stone to evolve their Pokémon into Gallade.
IN-GAME BONUSES
Lures during the Community Day last three hours while Eggs will hatch in a quarter of the time. Here are the various Eggs in Pokémon Go and how far it will take to hatch during the three-hour event.
2km -> .5km
5km -> 1.25km
7km -> 1.75km
10km -> 2.5km
Are you excited for this weekend's Community Day event? Do you prefer Gardevoir or Gallade? Let us know in the comments section below.