'Pokémon Go' Spring Event: Start Time, Shiny Exeggcute, Field Research & More
Spring is here and Pokémon Go is celebrating the season with its annual Egg event, which makes it easier for players to catch certain Pokémon and debuts a new Shiny form.
This year's event will see Spring- and Egg-themed Pokémon appear more often in the overworld and hatch from Eggs. Niantic confirmed on its blog that the following Pokémon will be appearing more frequently in the wild:
Chansey
Mareep
Marill
Exeggcute
Torchic
Buneary
Pikachu
Some of these Pokémon will appear with Flower Crowns on their heads. Buneary and Pikachu, in particular, will start showing up in the wild with these garments on their heads and can even be found in their Shiny forms with them on.
Togepi and Pichu can also be hatched from 2km Eggs with these on. In fact, every Egg found in Gifts will be 2km Eggs, instead of the 7km variety. So be sure to swap Gifts with friends as often as possible.
During these troubling times, Niantic continues to prioritize safety for Pokémon Go players and that continues with this event. The walking distance needed to hatch Eggs will continue to be halved, and with the perks of hatching for the Spring event, trainers won't have to travel far to get the most of it.
In fact, the Adventure Sync feature in Pokémon Go is being tinkered to track your indoor movements even better, so be sure that it's turned on in your settings. Players who want to take full advantage of everything the spring event in Pokémon Go has to offer, read on for more details.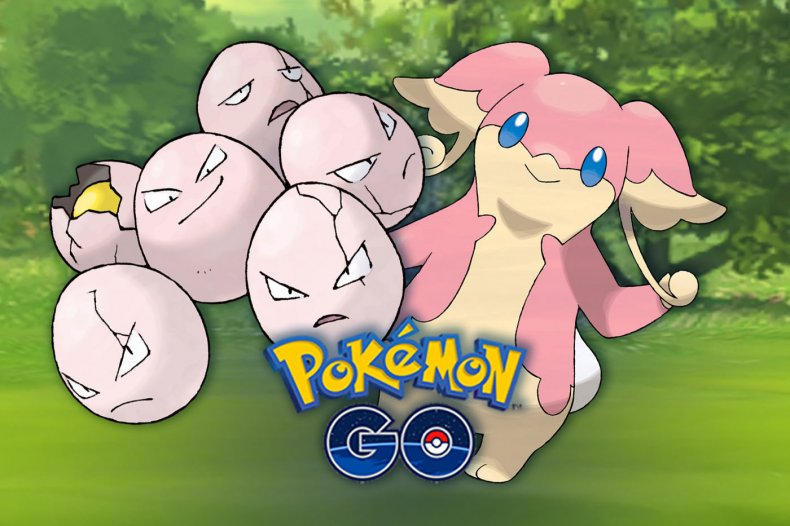 POKEMON GO SPRING EVENT START TIME
The Pokémon Go Spring event will begin Thursday, April 9, at 8 a.m. local time and end Thursday, April 16, at 10 p.m. local time.
SHINY EXEGGCUTE
Shiny Exeggcute will finally make its Pokémon Go debut starting this Thursday. The Gen 1 Grass- and Psychic-type Pokémon will appear more frequently in the wild with the odds of encountering its Shiny form increased for the week-long event.
This special Pokémon won't appear in its Shiny form in the overworld—you'll need to interact with Exeggcute first. But don't worry, Shiny Exeggcute is very different from its normal counterpart.
Shiny Exeggcute changes from its pink color to a bright gold, so you won't mistake it for just a regular one.
SPECIAL FIELD RESEARCH
New special field research tasks will appear in PokeStops once the Pokémon Go Spring event begins.
It's unknown what the tasks are just yet, but we'll be sure to update this section once the event goes live. Niantic did tease that Audino will be a reward for completing one of these tasks, so trainers will want to try and complete the task it's assigned to as often as possible.
Alolan Exeggutor and Azumarill will also be reward Pokémon during this event.
IN-GAME BONUSES
There are two in-game bonuses that will go into effect when the event starts. The first is Lucky Eggs lasting for one hour instead of 30 minutes. Pop a Lucky Egg to start earning double the experience for everything you do including catch, hatch, trade or evolve Pokémon.
The other bonus is the amount of candy earned for hatching Pokémon. Trainers will receive double the candy for hatching Pokémon from Eggs during the event, making the half walking distance more valuable.
Are you excited for the Spring even in Pokémon Go? Which Pokémon are you hoping to catch? Let us know in the comments section.