'Pokémon Go' Straw Hat Pikachu Event: Start Time and Everything You Need to Know
Another Pokémon Go event is about to get underway and if you're a fan of Pikachu wearing various hats then get ready for this one.
Straw Hat Pikachu will begin to appear in the wild, giving Pokémon Go players a chance at yet another Hat Pikachu to catch and add to their collection. If the Straw Hat Pikachu is wearing looks familiar, you may recognize it as the signature piece of clothing that Luffy from the One Piece anime wears.
This upcoming Pokémon Go event is actually a tie-in that celebrates both the mobile game's third anniversary as well as the 22nd anniversary of the popular manga/anime One Piece. And yes, One Piece is still an ongoing series after all this time. It's also a way to boost the city of Kumamoto, Japan after the 2016 earthquake. Kumamoto is the home city of One Piece author/artist, Eiichiro Oda.
If you're looking to take advantage of everything offered during this new Pokémon Go event, here's everything you need to know.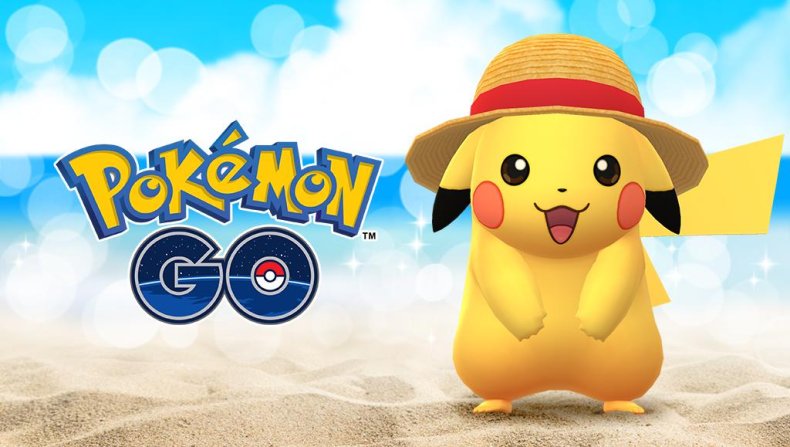 POKEMON GO STRAW HAT PIKACHU EVENT START TIME
The Pokémon Go Straw Hat Pikachu event begins Monday, July 22 starting at 1 p.m. local time and ends a week later on July 29 at 1 p.m. local time.
HOW TO CATCH STRAW HAT PIKACHU IN POKEMON GO
This event makes it easy to catch this special Pikachu. Trainers will see increased spawns of the Straw Hat Pikachu in the overworld. Since this is the first time this hat Pikahcu appears in Pokémon Go, you'll notice the silhouettes in the radar in the bottom right corner.
Walk around your area until the Straw Hat Pikachu appears in the overworld. Tap on the Pokémon and then enter the catch sequence. It's as simple as that.
This is not the first Hat Pikachu to appear in Pokémon Go. In the past, Pikachu has appeared in a Santa Hat, Birthday Hat, Ash Cap, Witch Hat and a Summer Hat with sunglasses.
IN-GAME BONUSES
There's not much else to the event aside from Straw Hat Pikachu, but if you're into customizing your trainer avatar the same Straw Hat will be available in the Style Shop for both the male and female trainer.
Simply go to the Pokémon Go in-game shop and find the Styles page. Once there, go to the Hats section and scroll until you find the Straw Hat. It's unclear how much gold coins are necessary to purchase the item or if it'll be free, but we'll update as soon as we learn more.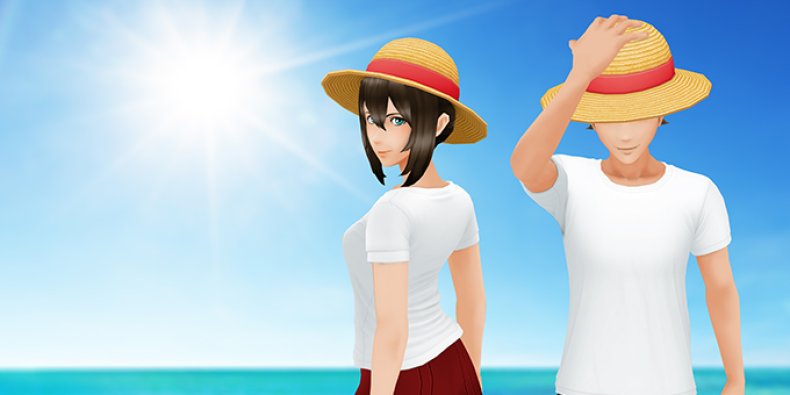 What do you think of this latest Pokémon Go event? Which Hat Pikachu is your favorite? Let us know in the comments section below.