'Pokémon Go' Supereffective Week: Start Time, Shiny Tentacool and More
With Team Go Rocket running around in Pokémon Go a new event will give trainers more chances at obtaining Pokémon that can help take down the Grunts and Leaders of the diabolical group.
Dubbed Supereffective Week, Pokémon Go players will bring changes to Raid Battles, and research tasks. This new event will also mark the debut of a new Shiny Pokémon for players to catch.
Pokémon that will help trainers to defeat the Grunts and Leaders will become more available in the wild, raids and tasks.
If you want to take advantage of all the in-game bonuses here's everything you need to know including the start time.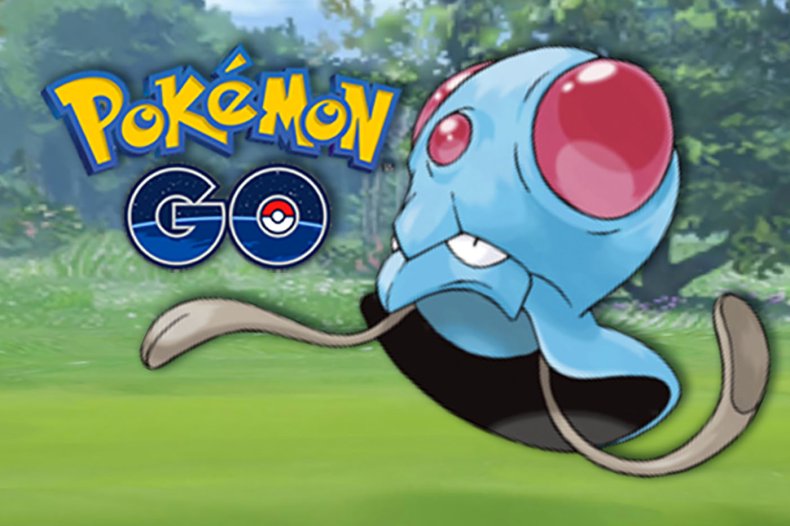 POKEMON GO SUPEREFFECTIVE WEEK START AND END TIME
Supereffective week in Pokémon Go will begin Tuesday, November 19 at 4 p.m. EDT and end Tuesday, November 26 at 4 p.m. EDT.
SHINY TENTACOOL
The Water and Poison-type Jellyfish Pokémon has been available in the popular mobile game since it launched and its Shiny form will finally become catchable.
Like other Shiny Pokémon, trainers will need to interact with Tentacool in the wild to see if they found the rare variant. Shiny Tentacool has its red coloring change to green. If you can't tell if you've found a Shiny Pokémon, look out for the Shiny symbol next to its name.
RAID AND RESEARCH TASK UPDATE
Niantic confirmed that Raids will be updated to feature Pokémon that can help trainers battle Team Go Rocket Grunts and Leaders.
Many of the Grunts use Poison-type and Dark-type Pokémon, so you can expect some Ground and Psychic-type Pokémon. The Leaders, on the other hand, use a variety of different Pokémon so it's unclear what trainers can expect from the update.
The same is with the rewards from Research Tasks. The actual tasks will be updated and specific to this event. It's likely the tasks will revolve around battling Team Go Rocket or Raids.
We'll update this section when the event goes live.
IN-GAME BONUSES
Aside from the increased spawns and the changes in Raids and research task rewards, trainers will receive double Stardust from Trainer Battles.
More potions and revives will drop from PokeStops and trainers will get a guaranteed Charged TM from defeating three-star Raids.
What do you think of the upcoming event in Pokémon Go? Which is your favorite Pokémon used by Team Rocket? Let us know in the comments section.