'Pokémon Go' Team Change? New Item Found in Game's Code
One of the first things a Pokémon Go player does is choose a team, permanently, but a new leak seems to reveal a way to change your squad.
According to known Pokémon Go dataminer Chrales, a new in-game item called the Team Medallion exists in the game's code. The in-game description of this item is: " A unique coin that enables a Trainer to change teams. A Team Medallion can only be purchased from the shop once per 365 days."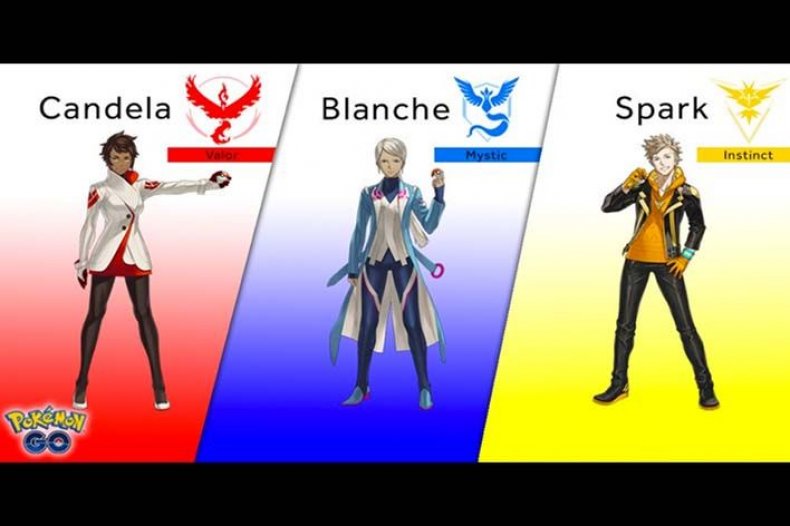 Unfortunately, the cost of the Team Medallion in Pokémon Go wasn't found, but players should expect to use a good amount of in-game coins to get their hands on this item.
In Pokémon Go there are three teams: Team Instinct (Yellow), Team Valor (Red), and Team Mystic (Blue). Why would a trainer want to switch their team in Pokémon Go? Well, the team mechanic in Pokémon Go allows for players to do a variety of tasks. The first thing it allows trainers to do is occupy a Gym.
If you visit a Gym occupied by your team, and the defending team of Pokémon is vacant, you can leave a Pokémon there to generate coins. The amount of time a Pokémon is left in a Gym will grant players a certain number of coins (max 50 per day). Coins in Pokémon Go can be used to purchase storage upgrades, items, and attire for your avatar. This is the best way to earn Coins without having to spend real money.
Sometimes players are on the wrong team compared to what's around. For example, if a player is part of Team Instinct and their neighborhood's Gyms are occupied mostly by Team Mystic they may have a hard time finding a Gym to occupy and earn coins. Being able to switch to Team Mystic will give trainers a better chance to earn coins.
Teams also affect Raid Battles. When defeating a Raid Boss in Pokémon Go, the amount of same team members in that battle help determine how many Premier Balls you'll be able to use to catch the Pokémon. Again, if you go up against a Raid Boss in your community you will have a better chance to catch them if you're with with others on your team.
Aside from those features, team choice doesn't affect gameplay. The Appraisal and Trainer Battle features remain the same no matter what team you chose, but after three years it may be time for some Pokémon Go players to reassess what team they want to be on.
What do you think of the Team Medallion supposedly coming to Pokémon Go? If you could change your team, who would change to? Let us know in the comments section below.