'Pokémon Go' Team Rocket Event: Start Time, Shiny Meowth and Everything We Know
The emergence of Team Go Rocket in Pokémon Gohas started a brand-new event that debuts a new Shiny and Shadow Pokémon.
Similar to Team Rocket events in the past, Pokémon that are known to be a part of Team Rocket Grunts' teams like Koffing and Ekans will appear in the wild more frequently. Of course, Giovanni and the three Team Rocket Leaders can now be battled in Pokémon Go.
Besides that, there are more changes coming to Pokémon Go, and we have all the pertinent information you need in one place.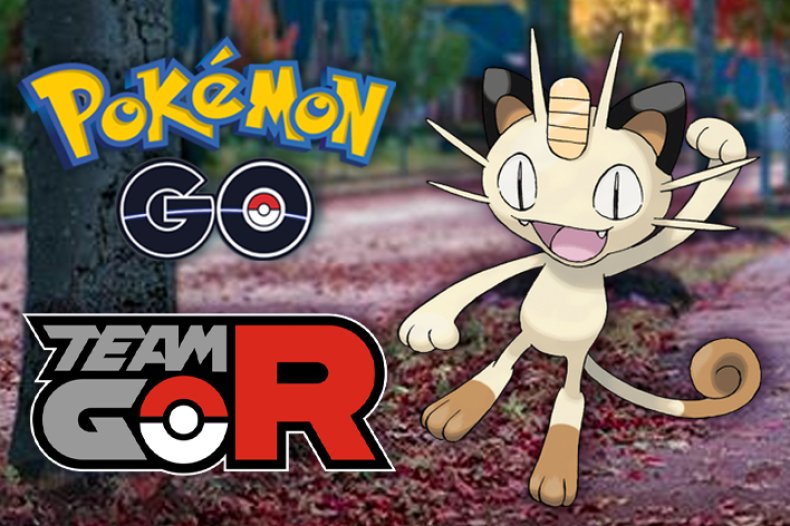 POKEMON GO TEAM ROCKET EVENT START TIME
The latest Team Rocket Pokémon Go event begins Thursday, November 7 at 4 p.m. EDT and ends Thursday, November 14 at 4 p.m. EDT.
SHINY MEOWTH
Meowth is one of the most iconic Pokémon in the franchise, mainly because of its appearance in the anime, and its Shiny form is finally being added to Pokémon Go.
When the event begins, trainers will have a chance to encounter a Shiny Meowth in the wild or in Raid Battles. Shiny Meowth has a darker tint of beige with its brown spots becoming more reddish in color.
If you are having difficulty distinguishing a Shiny Meowth from its regular form look for the Shiny symbol next to its name.
The last time Pokémon Go had a Team Rocket event, Shiny Koffing and Shiny Ekans were added to the popular mobile game, so it's great to see Meowth's inclusion to complete the classic Team Rocket trio of Pokémon.
NEW SHADOW POKEMON
This new invasion from Team Go Rocket also brings new Shadow Pokémon to battle and catch. The following Shadow Pokémon will now begin appearing in Pokémon Go:
Sandshrew
Bellsprout
Magnemite
Porygon
Wobbuffet
Niantic also confirmed that Shadow Meowth, Scyther and Sneasel can be battled and caught but only after defeating one of the new Leaders.
RAID BOSS UPDATE
The Raid Bosses have changed with the arrival of Giovanni and Team Go Rocket. Niantic confirmed that Meowth will be one of the new Raid Bosses, but the others are still a mystery. The only clue given was that the new Raid Pokémon will feature those that are "significant" to Team Go Rocket and Giovanni.
Players can expect Pokémon like Rhydon and Golbat to appear in Raids. We'll update this section when the event goes live.
What do you think of this latest Team Go Rocket event? Let us know your thoughts in the comments section.