After weeks of teases, Team Go Rocket is back in full force in Pokémon Go.
The three Team Go Rocket Leaders, Arlo, Cliff, and Sierra will now appear in the popular mobile game but only after completing certain tasks.
Defeat Team Go Rocket Grunts at various PokeStops to collect Mystery Components. Once six have been collected, the Rocket Radar can be assembled to pinpoint the locations of the Leaders.
There's also a Special Research Task that will begin, allowing for trainers to battle the boss himself, Giovanni. Battling and defeating Giovanni will give trainers an opportunity to capture a Legendary Shadow Pokémon.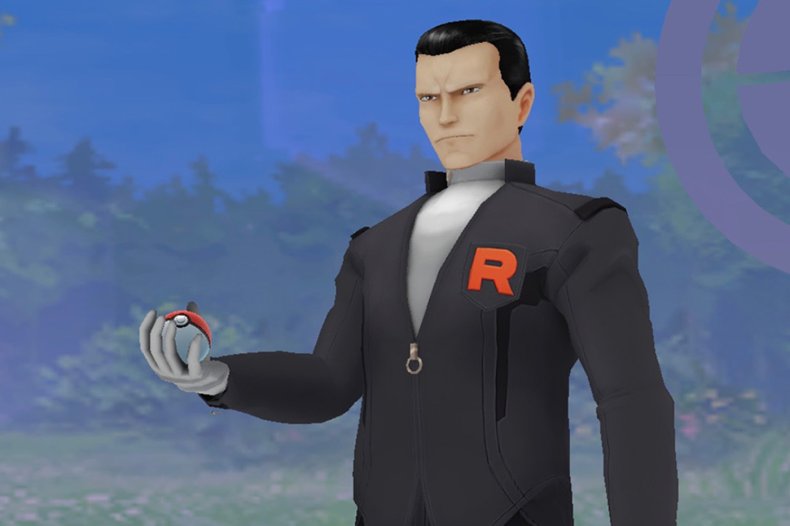 Here's the blog post in its entirety:
Trainers,
The world of Pokémon GO is in peril! Team GO Rocket Leaders Cliff, Sierra, and Arlo have made their move and can be encountered by Trainers worldwide! Not only have they caught more Shadow Pokémon and strengthened them through unnatural means—their arrival also confirms a suspicion Professor Willow has held for a while: Giovanni, the boss of both Team GO Rocket and the original Team Rocket, may have arrived in the world of Pokémon GO.
The Team GO Rocket Leaders and Giovanni also seem to be using new technology to conceal the locations of their hideouts. Professor Willow, Spark, Blanche, and Candela have been hard at work developing new devices to counter Team GO Rocket's new tech, and we ask you to explore the world around you, battle the Team GO Rocket Leaders, and conduct Special Research to find and defeat Giovanni!
1. Open up your Special Research: Looming in the Shadows — Professor Willow has issued new Special Research for you. By helping Professor Willow, you can track down the villainous Team GO Rocket Leaders and even Giovanni himself.
2. Find Mysterious Components — Team GO Rocket Grunts may drop Mysterious Components.
3. Assemble Rocket Radars — The Team GO Rocket Leaders are concealing their locations at PokéStops. By assembling six Mysterious Components, you can create a Rocket Radar. Use the Rocket Radar to scan the area around you for the hideouts of Team GO Rocket Leaders.
4. Battle the Team GO Rocket Leaders — Cliff, Sierra, and Arlo have made their move, and they're here to challenge you! Approach the hideouts that you locate with your Rocket Radar, and have your best Pokémon battle parties ready. Defeat the Team GO Rocket Leaders, and rescue their Shadow Pokémon. These Pokémon might have special qualities! Only those with Rocket Radars will be able to detect hideouts and battle Team GO Rocket Leaders. But Trainers can still collaborate—if one Trainer detects a hideout at a particular PokéStop, others can detect the same hideout in the same place.
5. Complete Special Research to battle Giovanni — By battling Team GO Rocket Grunts, defeating Team GO Rocket Leaders, and proving you're an accomplished Trainer, you'll be able to complete research to receive a Super Rocket Radar from Professor Willow. The Super Rocket Radar will help you locate Giovanni! But watch out—some Grunts have figured out what we're up to. They may pretend to be Giovanni and get in your way! But keep at it, because if you defeat Giovanni, you may be able to rescue Legendary Shadow Pokémon.
Once more information is found we'll update this story. In the meantime, let us know your thoughts on this latest developments in the comments section.