'Pokémon Go' Community Day: Shiny Torchic, Start Time and Everything You Need to Know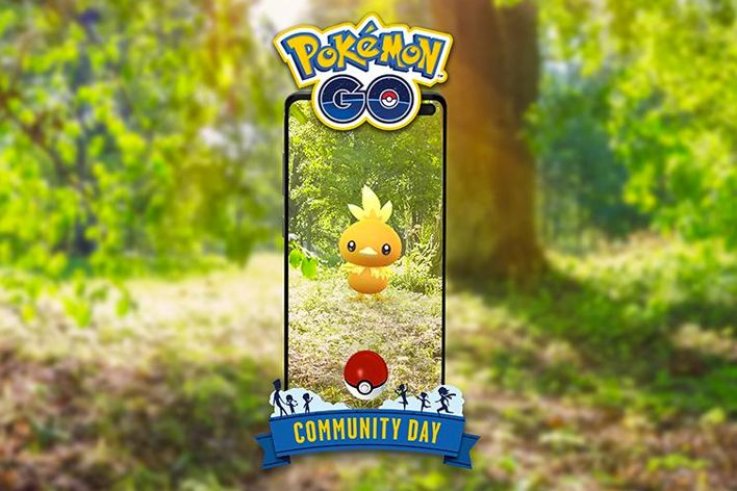 The next Community Day event in Pokémon Go starts this weekend and will feature the Fire-type Starter, Torchic.
Like past Community Day events, Pokémon Go players will see an increase in the featured Pokémon and can take advantage of a few in-game bonuses. However, this Community Day will give fans of Torchic - and its final evolution, Blaziken - the chance to learn two exclusive moves.
Here's everything you need to know about the May 2019 Community Day, including start time and how to catch Shiny Torchic.
POKEMON GO TORCHIC COMMUNITY DAY START AND END TIME
The Torchic Pokémon Go Community Day starts Sunday, May 19 from 3-6 p.m. local time.
SHINY TORCHIC
Shiny Torchic will make its debut in Pokémon Go this weekend. Like in past Community Days, the likelihood of encountering a Shiny Torchic will be high during the three-hour event.
After Community Day ends, Shiny Torchic will remain in Pokémon Go moving forward at the normal rate of encounter.
Torchic won't appear in its Shiny form in the overworld, trainers will have to encounter the Fire-type to enter the capture phase to see if they were lucky enough to catch this rare variant. Shiny Torchic's color has a deeper orange than its normal form, but be sure to look for the Shiny symbol next to the name to confirm.
BLAST BURN AND BLAZE KICK
The Torchic Community Day will give the Pokémon's final evolution, Blaziken, the powerful charge attack Blast Burn. Like Charizard and Typhlosion, Blaziken will learn Blast Burn once it evolves from 3-7 p.m. local time.
After the event, Blaziken can learn the move Blaze Kick using a TM. It's unclear whether this will be a Fast TM but we'll update as soon as we learn more.
IN-GAME BONUSES
Pokémon Go trainers can take advantage of in-game bonuses on Sunday, including the increased Lure time from one to three hours.
Every successful capture will give trainers three times the amount of Stardust. Use Stardust to max out your Blaziken's Combat Power to have greater endurance in Gyms and Raids.
Are you excited for the Torchic Community Day event? What is your plan of attack for Sunday? Let us know in the comments section below.
'Pokémon Go' Community Day: Shiny Torchic, Start Time and Everything You Need to Know | Gaming