'Pokémon Go' Update: Shiny Aipom and More Included in 'Detective Pikachu' Event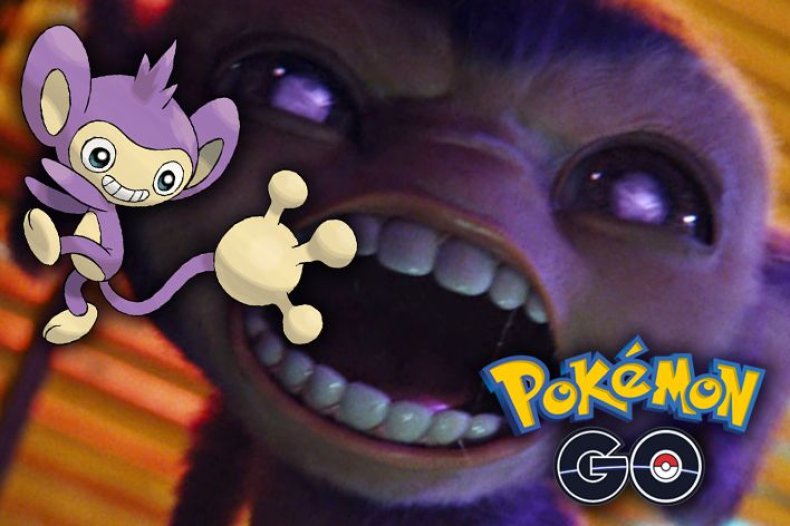 To celebrate the release of Detective Pikachu in theaters, Niantic is bringing a new update to Pokémon Go.
Running from May 7 at 4 p.m. EDT to Friday May 17 at 4 p.m. EDT, trainers will have a chance to obtain some rare Pokémon and enjoy in-game bonuses like new attire and more.
One perk of this Detective Pikachu event in Pokémon Go is the increased spawn rate of Pokémon featured in the film. These include:
Bulbasaur
Jigglypuff
Psyduck
Aipom
Snubbull
Niantic and The Pokémon Company confirmed that Shiny Aipom will be available for the first time in Pokémon Go during the upcoming event. Like other Shinies, trainers will need to interact with Aipom in the wild first. Aipom's coloring changes from purple to pink when its a Shiny so it's easy to identify when you see it.
Also, trainers will benefit from double experience points when catching Pokémon, whetherthey are part of the above list or not. That makes the Detective Pikachu event a great opportunity to earn some levels faster. Trainers can also dress up in a T-shirt featuring the Detective Pikachu logo and a detective hat with Pikachu ears.
The event will include movie-inspired Field Research, and Raid Battles will also update to feature more Pokémon from the Detective Pikachu film. Players will also get the chance to catch a special Pikachu wearing the same detective hat from the film by using the mobile game's Snapshot photo feature.
HOW TO CATCH DETECTIVE HAT PIKACHU IN POKEMON GO:
Similar to how Ash Hat Pikachu and Smeargle appear in Pokémon Go, there's a chance Detective Hat Pikachu will photobomb your Snapshots in-game. Follow these steps to have a chance at finding and catching this special Pikachu.
In your Pokémon storage tap on the Pokémon you want to take a GO Snapshot of.
Tap the camera icon in the upper-right corner.
If you are not using AR+, your Pokémon will already be placed for you.
If you are using AR+, slowly pan your camera over a flat, open surface (like the ground or a tabletop). A shimmery effect with yellow footsteps will appear once your device has detected your environment. Note: You can turn your AR+ on or off in the game's settings.
Tap on the shimmery effect to place your Pokémon on the flat surface.
You can move around to find the best angles for your shot. Tap your Pokémon and it will strike a pose. You can also brush your Pokémon to get its attention.
Once ready, tap the camera icon to take your GO Snapshot. You can take multiple shots and they are saved to your device's memory.
When your photo shoot is over, tap the exit icon in the upper-left corner. You'll then see a gallery of your photos from that photoshoot.
Detective PIkachu will release in theaters May 10.
What do you think of the latest Pokémon Go event? Are you excited to watch Detective Pikachu? Let us know in the comments section below.