'Pokémon Go' Update: Shiny Magnemite, Meltan Special Research and More
To celebrate the release of Pokémon Let's Go Pikachu and Let's Go Eevee , Niantic has released a new event for Pokémon Go that lets players perform a special quest for the Mythical Meltan as well as earn in-game items.
While the Meltan research quest is the highlight of this latest Pokémon Go update, there are quite a few things players need to know. There's a Raid Boss update, new Pokémon spawning rates and a new Shiny Pokémon that players can catch.
Here's all of the crucial information for this new Pokémon Go event.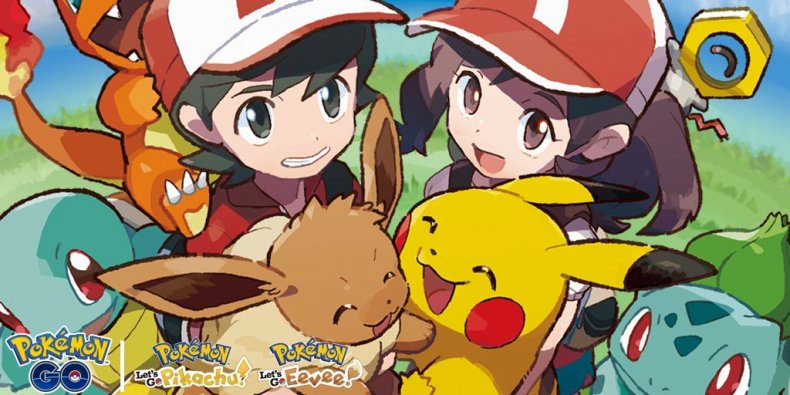 SHINY MAGNEMITE
While Niantic didn't come out and announce it, Pokémon Go players are reporting encounters with Shiny Magnemite.
Shiny Magnemite is gold, as opposed to its normal silver coloring, so players won't have a problem distinguishing between the two. If you see a Magnemite in the wild, encounter it because the chances of it being Shiny are higher during this new event.
MELTAN SPECIAL RESEARCH
Similar to the Spiritomb quest, Professor Willow has begun a special research task to find Meltan.
It's unclear how many steps there are, but the first three tasks are:
Transfer five Pokémon - 500 experience
Spin five Pokestops or Gym - 500 experience
Catch five Pokémon - 500 experience
The overall reward for doing these three tasks are
1000 Stardust
10 Poke Balls
1 Incubator
INCREASED POKEMON SPAWNS
Some of the more rare Kanto Pokémon in Pokémon Let's Go Pikachu and Eevee will begin to appear more frequently in the overworld.
Niantic cited both Kabuto and Omanyte, giving those who own Let's Go a chance to have both Fossil Pokémon in the game. Simply transfer them from Pokémon Go to Let's Go to fill up that Pokedex quick. These spawns will last until Nov. 27.
RAID UPDATE
From Nov. 23 at 4 p.m. EST to Nov. 26 at 1 p.m. EST the Raid Battles will change to focus on some Kanto Pokémon evolutions.
Eevee's evolutions - Vaporeon, Flareon, Jolteon, Umbreon and Espeon - as well Pikachu's evolutions - Raichu and Alola Raichu - will be obtainable in Raid Battles. This is also a great chance to catch and transfer them to Let's Go.