'Pokémon Go' Fighting-Type Event: Shiny Makuhita, Meditite, Start Time, Bonus Experience and More
Now that the Earth Day event in Pokémon Go is over, Niantic has revealed information on the next scheduled update. The next Pokémon Go event will revolve around Fighting types and reward players who participate in Gym and Raid battles with more rewards.
There's more information to come out once the update goes live and we'll update with anything new, but here's everything we know about the Fighting-type event in Pokémon Go.
'Pokémon Go' Fighting-Type Event Guide: New Shinies, Raid Bosses and More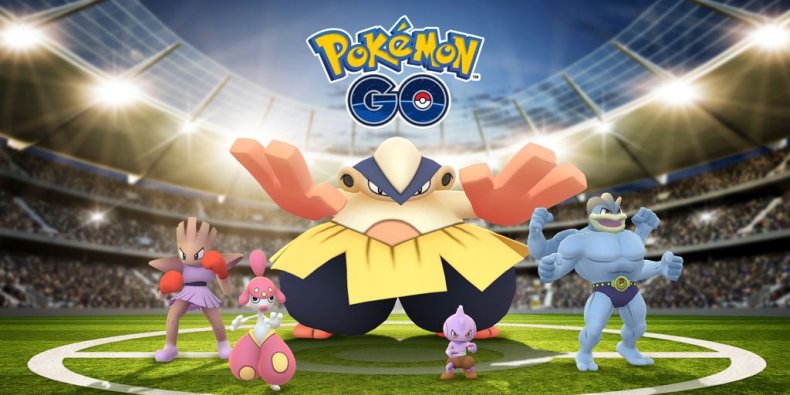 When Does Fighting-Type Event Start and End?
The Fighting-type Pokémon Go event begins May 1 at 4 p.m. EDT. This event will last until May 14. No specific time was given, but judging from previous events this one should end around 1 p.m. EDT.
New Pokemon Go Shinies: Shiny Meditite and Makuhita Spotted In the Wild
Since the update went live, reports of Shiny Meditite appearing in the overworld of Pokémon Go have popped up.
Shiny Meditite has an orange hue, unlike its usual grey and blue color scheme. To find this Shiny Pokémon, players will need to interact with the normal Meditite in the overworld.
Shiny Makuhita has also been reported in the wild. The new color scheme changes Makuhita's black spots into more of an orange color.
Pokemon Spawns: Machop and Machamp Will Make More Appearances
Most Pokémon Go events increase spawns of a certain species or type. This new event will see an increase of Fighting-type Pokémon especially with Machop and Makuhita. Pokémon Go players looking to evolve their Machop into Machamp will get their chance during this event.
Other Fighting-type Pokémon players should expect more of are Tyrogue and Meditite. Perhaps even Pokémon that evolve into Fighting types like Shroomish and Poliwag may see an increase in spawns.
Pokemon Go Raid: New Raid Bosses and Gym Rewards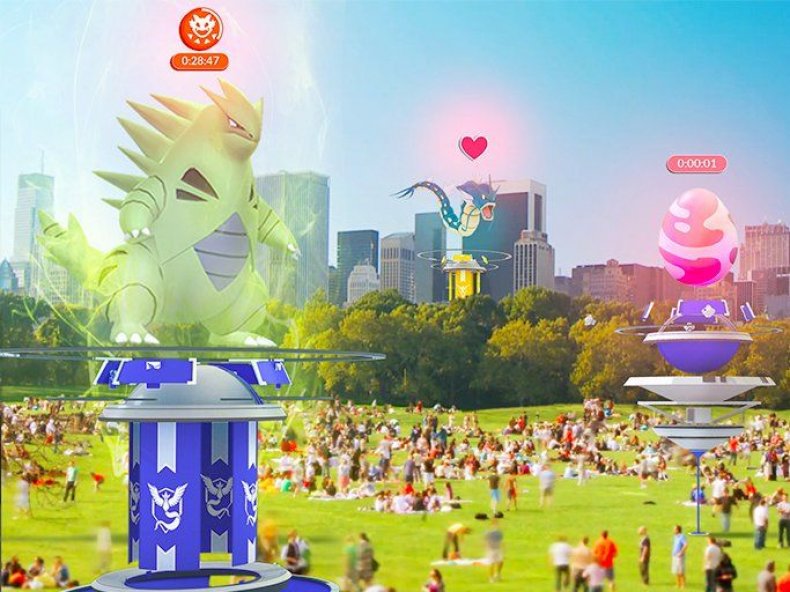 Some big rewards during this Pokémon Go event will revolve around Gym and Raid battles. During the Fighting-type Pokémon event, trainers receive double experience for Gym and Raid battles. Raid Battles will also guarantee 3000 Stardust just for participating and at least one Rare Candy if you win.
Visiting Gyms in Pokémon Go during this event will also double the Gym Badge multiplier so players can receive more benefits at Gyms. Also, spinning the Photo Disc at Gyms will yield more items during the two week event.
Additionally, there are a number of new Raid Bosses released for the Fighting-Type event. You can check out the complete list, here.
What do you think of the Fighting-type event in Pokémon Go? Let us know what you hope to achieve during the event in the comments section below.