With 2019 winding down, Niantic has announced what Pokémon Go players can expect in the new year.
On the official Pokémon Go blog, a rundown of events and updates were detailed for January 2020. Some of these updates include the return of Legendary Pokémon, Giovanni getting a new Shadow Legendary, and the debut of Unova region Pokémon.
Continue reading for more details about upcoming January in-game events.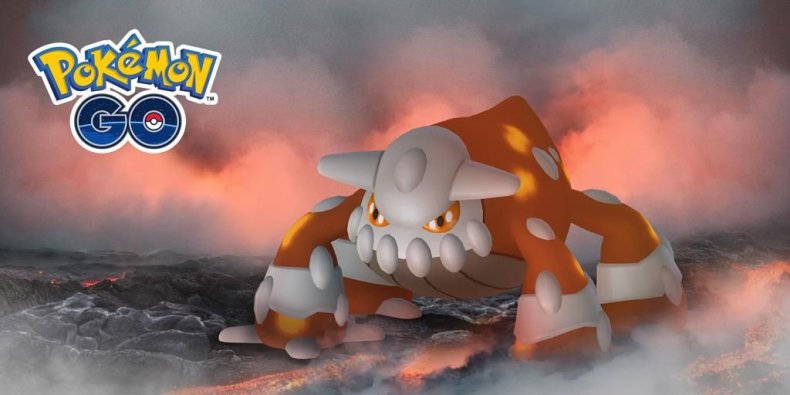 SHADOW MOLTRES
The Special Research featuring Giovanni resets on January 1, giving trainers a chance to catch Shadow Moltres.
This may be your only time to catch this rare Legendary, just like when Shadow Zapdos and Articuno were briefly available in November and December.
LEGACY LAPRAS
Lapras is a bulky Water and Ice-type Pokémon, but in January it gets an update to its move pool.
Starting Wednesday, January 1 at 4 p.m. EST, trainers will be able to catch Lapras as a part of Research Breakthrough encounters for the month. These Lapras will know the fast move, Ice Shard and the charged move Ice Beam, moves the species previously knew when Pokémon Go was in its early days.
Both of these moves are powerful Ice-type attacks, so, if you need to upgrade your team against Dragons, Ground or Grass-type Pokémon, add this Lapras to your squad.
HATCHATHON
Starting January 2 at 4 p.m. EST and ending January 16 at 4 p.m. EST, the January Hatchathon takes place.
Trainers will earn double Stardust, Rare Candy and Unova Stones for walking certain distances. There will also be special Pokémon wearing Party Hats that hatch from certain Eggs.
Wurmple and Pichu with these special hats will hatch from 2km and 7km Eggs respectively. Pikachu with this party hat will appear in the wild, while Wobbuffet and Raticate with the special hat will appear in Level 2 Raids.
HEATRAN RAID
Heatran, the Fire and Steel-type Legendary, will return to Raid Battles on Tuesday, January 7 through February 4. Not only will trainers gets another chance at catching this powerful Pokémon, Shiny Hetran will make its Pokémon Go debut as well.
Bring plenty of Ground-type Pokémon into battle, and good luck in your search for this rare Legendary Shiny.
NEW UNOVA POKEMON
Some of the Unova region Pokémon are in the popular mobile game, but in January, trainers will see even more appearing in the overworld.
While Niantic didn't specify which Pokémon will make their Pokémon Go debuts, a new loading screen may offer some hints. The Swaddle, Scolipede and Axew lines are present in the new artwork, so it's likely they'll be joining the game.
What do you think of the upcoming January events in Pokémon Go? Let us know in the comments section.