Upcoming 'Pokémon Go' Event to Bring Shiny Lotad and Castform into Game
Niantic announced a brand new Pokémon Go event that will introduce brand new limited research tasks for players to complete.
These research tasks focus on the Water and Grass-type Pokémon Lotad so if you haven't caught one yet - there are plenty appearing in the overworld during the current Equinox event - or need more candy to boost your favorites, this is the time for you.
Pokémon Go also confirmed that this will be the first time that Shiny Lotad can be found and caught in the game.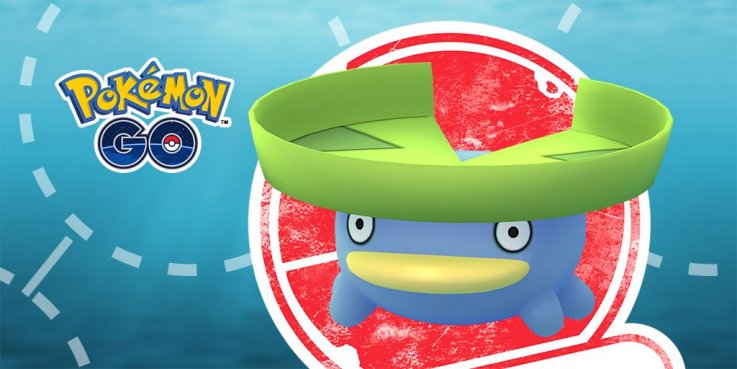 On Saturday, March 30 from 11 a.m. to 8 p.m. in your local time zone special research tasks can be obtained by spinning the discs in PokeStops. Completing this task will reward Pokémon Go players with a Lotad encounter, which is probably where the Shiny variant can be found.
Some notes on the limited research tasks that Pokémon Go players need to know. First, once you've obtained the task you can complete it at any time and gain your reward. Second, you'll only receive one limited research task for each PokeStop you spin. You won't be able to get another from a PokeStop you've already spun so get out there and gather as many as you can.
Niantic also confirms that the Shiny form of another weather-based Pokémon will be introduced on this day. Shiny Castform can also be caught in Pokémon Go during the nine-hour window. However, Castform can only be found in its Shiny variant while in its Normal form.
So besides the two new Shinies being introduced in Pokémon Go , what can players expect? Pokémon that appear in the overworld more often during specific weather will be increased. So if its a rainy day, Water, Grass and Electric-type Pokémon will appear more frequently than they normally would.
One last perk during this event will bring the move Weather Ball for Castform into the game. So if you've been wanting to power up and take your Castform into battle, it'll get an upgrade with its signature move.
What do you think of this upcoming Pokémon Go event? What Shiny Pokémon do you want added next? Let us know in the comments section below.
Upcoming 'Pokémon Go' Event to Bring Shiny Lotad and Castform into Game | Gaming