'Pokémon Go' Update: New Photo Mode Lets Players Take Shots of Storage Pokémon
The photo feature in Pokémon Go is getting an update to give Poké photographers more ways to take the best snapshots and to entice those who don't normally use the mode to give it a try.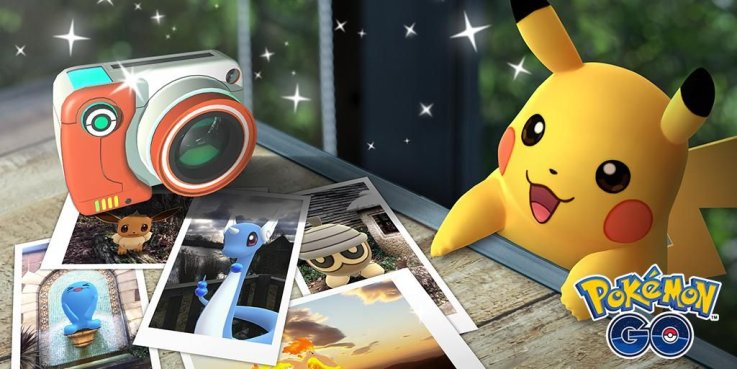 Niantic announced that the AR+ feature will become GO Snapshot, and it allows for easier allowst-taking and lets Pokémon in storage to get in on the fun. The feature, which hasn't dropped yet, is said to be simple to use and makes it easier for players to share photos on social.
Here's a list of features from the Pokémon Go in-app news:
Take an AR photo of any Pokémon you have in your Pokémon storage.
Find your ideal photo location and tap to throw a Poké Ball to the spot where you want your Pokémon to be.
Once your Pokémon is in position, move around it to get the best angle.
Brush across the Pokémon to attract its attention for the perfect shot.
Take as many photos as you like. You can save them or share them on social media.
The ability to take photos of your stored Pokémon makes it easier to catch the best picture of your Shiny or Legendary Pokémon. Prior to this update, the AR function would give a more real-life feel to catching Pokémon, but made it more difficult to do so. Not using the AR function in Pokémon Go automatically centers the Pokémon trying to be captured.
The AR+ feature is available for both iOS and Android devices, but requires a separate download. You can learn the details, here.
Niantic wants trainers to use the hashtag, #GOsnapshot to show off their best photos and they may be featured on the various Pokémon Go social accounts.
Niantic has begun rolling out update after update in Pokémon Go recently. Before this new GO Snapshot feature, players were continuing to take advantage of the Lunar New Year event that introduced Shiny Spoink into the game. The Shiny Meltan event is currently underway, and is set to end in early March.
On February 16, the Swinub Pokémon Go Community Day event will take place. This update will introduce Shiny Swinub into the mobile game as well as Mamoswine for the first time.
What do you think of the latest Pokémon Go update? Are you more likely to use the photo mode with this new update? Let us know in the comments section below.
'Pokémon Go' Update: New Photo Mode Lets Players Take Shots of Storage Pokémon | Gaming