'Pokémon Go' Update: Shiny Wingull to Appear Sometime Soon
The third and final Pokémon Go summer festival is happening in Japan, but the rest of the world will soon receive special rewards, including a chance at a Shiny Wingull. However, the timing of the event is confusing players.
The Pokémon Go Safari Zone in Yokosuka, Japan runs from Aug. 29 to Sept. 2 and features increased spawns of Hoenn Pokémon like Torchic, Feebas and Beldum. But if you don't live in Japan or are attending the Safari Zone, you'll need to wait to get a chance at some of the rewards.
Niantic posted a message late Tuesday on all of the Pokémon Go social platforms, stating that Wingull spawns will increase globally (as will the chance to catch a Shiny). But that hasn't been the case, and the message has since been deleted. Here's what it said.
"In celebration of the Yokosuka Pokémon GO Safari Zone event, Pokémon such as Feebas and Torchic will be found more often throughout Japan. Additionally, Wingull will appear more frequently worldwide, and lucky Trainers may even encounter its Shiny form! To top it off, Professor Willow's Global Challenge will take place on September 1 and 2, giving Trainers all over the world the opportunity to unlock incredible bonuses while they take part in this special event."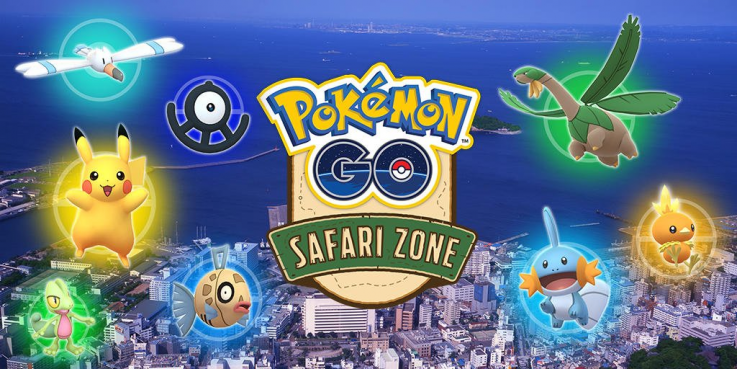 Players in Japan have posted screenshots of Shiny Wingulls, but the Water and Flying-type Pokémon have yet to make their way around the world. Niantic likely posted the message before the Wingulls were set to appear. We have reached out to Niantic for clarification on the subject and will update if we hear back.
During the June Safari Zone in Germany and July's Pokémon Go Fest in Chicago, increased spawns of specific Pokémon (and their shinies) went into effect on the first day of the two-day event, on a Saturday. The Safari Zone in Japan is a five-day event and, if we had to speculate, the Wingull spawns will go into effect on Saturday, Sept. 1.
When do you think the Wingull spawns will increase? How many Shiny Pokémon have you caught in Pokémon Go? Let us know in the comments section below.
'Pokémon Go' Update: Shiny Wingull to Appear Sometime Soon | Gaming