'Pokémon Go' Weekly Challenge 3: Start Time, Shiny Bellsprout and More
It's the third and final week before Pokémon Go Fest 2020 and Niantic is getting Pokémon Go players ready with another event that will introduce one new Pokémon and debut a Shiny.
The Pokémon Go Fest events have allowed players to complete challenges to make this year's Go Fest the best it can be. With Pokémon Go Fest being a remote event this year because of the COVID-19 pandemic, trainers should be trying to complete all the timed research tasks to make sure they have the most to gain when Go Fest 2020 starts next weekend.
This week, the Pokémon Go Fest event will focus on friendships and the bond between you and your Pokémon. If you're looking for all the important information, continue reading below.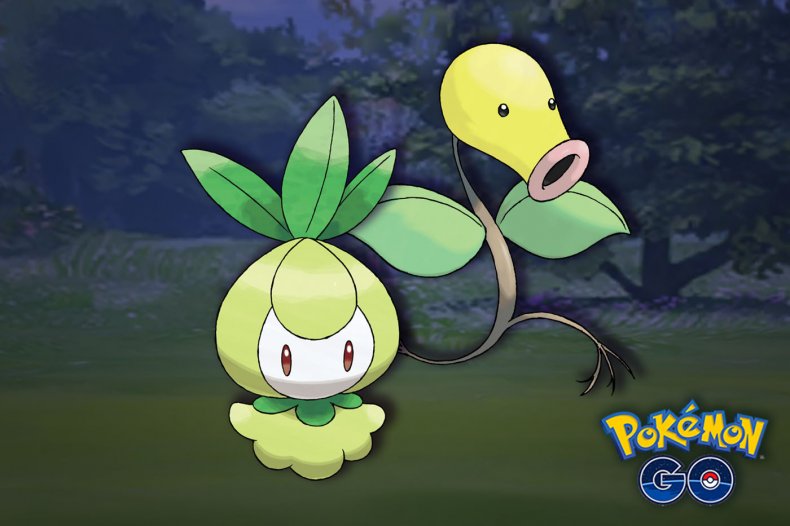 POKEMON GO FEST WEEK 3 START TIME
The third week in the Pokémon Go Fest events starts Friday, July 17 at 8 a.m. local time and ends Wednesday, July 22 at 10 p.m. local time.
POKEMON GO FEST WEEK 3 RESEARCH TASKS
Like the previous two weeks, this timed event will have its own exclusive research tasks for Pokémon Go players to complete.
There are three sets of tasks in total and players will be rewarded with an encounter with Alolan Raichu, a Petilil and more. Petilil will be making its Pokémon Go debut this week, so this will be the easiest way to add it to your PokeDex.
If one million trainers from the same team complete their timed research this week, the corresponding Pokémon will appear during Pokémon Go Fest 2020.
Team Instinct Trainers: Togetic
Team Mystic Trainers: Dratini
Team Valor Trainers: Litwick
Once you've finished the timed research, more "elite" challenges will appear that will really test the friendship of Pokémon Go trainers. Of course, these tasks don't need to be completed to gain any rewards for Pokémon Go Fest, but you'll gain more rewards and bragging rights for completing them.
The event has begun in some parts of the world. Here's the list of timed research tasks:
Earn a Heart with your Buddy Pokémon
Send a Gift to your friend
Play with your Buddy Pokémon
-----
Send 5 Gifts to friends
Earn 5 Hearts with your Buddy Pokémon
Earn a Candy walking with your Buddy Pokémon
-----
Take a snapshot of your Buddy Pokémon
Send 10 Gifts to friends
Earn 10 Hearts with your Buddy Pokémon
----- ELITE-----
Use 30 Berries to help catch a Pokémon
Send 30 Gifts to your friends
Earn 30 Hearts with your Buddy Pokémon
SHINY BELLSPROUT AND SUMMER EVENT
Alongside the week-long timed research, a Summer-themed event will take place that not only debuts the aforementioned Petilil--and its evolution Lilligant--in Pokémon Go but also a new Shiny.
Bellsprout, the Grass and Poison-type Pokémon from the Kanto region will finally have its Shiny form debut in Pokémon Go. This Pokémon will appear more frequently in the wild, hatch from Eggs and appear in Raids during this week-long event.
Petilil will also hatch from 5km Eggs alongside a new Summer Style Pikachu. This special Pikachu will appear in the wild as well.
What do you think of this week's Pokémon Go event? Let us know in the comments section.