Japanese Man Arrested for Hacking Pokémon in 'Sword and Shield'
A Japanese man was arrested Thursday for hacking Pokémon into Sword and Shield.
According to the Aichi Prefectural Police—via Asahi—a man was arrested on suspicion of violating Japan's Unfair Competition Prevention Act. The police say that the 23-year-old man from Nagoya City illegally rewrote the abilities of Pokémon for customers in Sword and Shield for the Nintendo Switch.
The man later admitted to the charges.
Last April, the man responded to a request from a 36-year-old male office worker in Kyoto to obtain the Pokémon "Messon" or "Sobble" in English. There was suspicion that the man modified the Pokémon with his personal computer and sent it for 4,400 yen (approximately $42 USD).
Pokémon Sword and Shield already has a function that prevents data from being illegally rewritten, but the 23-year-old said that he bypassed it using his own software. Officials believe that the man has earned 1.15 million yen (approximately $10,900) between January to November 2020 by hacking Pokémon into Sword and Shield.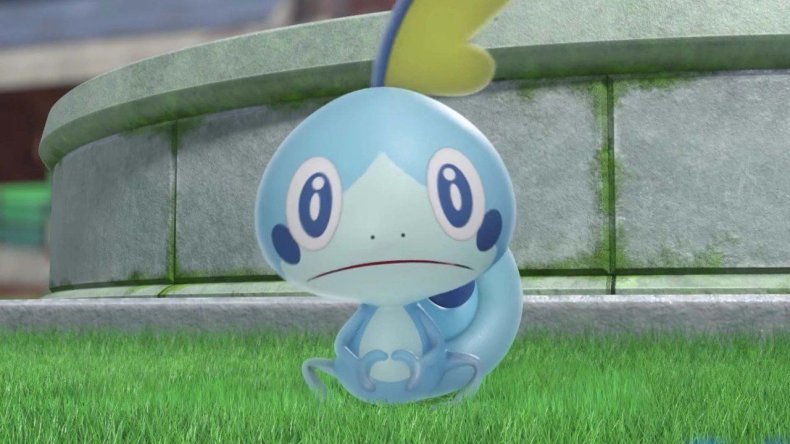 According to the Ministry of Economy, Trade and Industry (METI), the Unfair Competition Prevention Act "regulates infringement of trade secrets, unfair usage of a well-known sign, misleading representation regarding the place of origin, imitation of the configuration of a third party's product, etc."
In regards to software, like video games, the Unfair Competition Prevention Act makes it illegal to modify it. In the Pokémon community, modding of Pokémon is often called "hacking" and is often frowned upon as it could give players an unfair advantage or, in rare cases, cause games to crash.
This week, The Pokémon Company confirmed that they will be taking stricter measures against those who are cheating or hacking their Sword and Shield games.
Cheating players will be banned from online play and will have access to trading on Pokémon Home removed. If a player is caught playing with a hacked Pokémon, the company says they may even revoke all access to the app.
In a statement posted in Pokémon Home, the Pokémon Company said, "We are aware that some users are playing Pokémon Sword and Pokémon Shield, as well as using Pokémon Home, with altered data. Additionally, certain users have been causing issues that impair the function of games or apps or that cause problems for others."
In a follow-up statement to NME, The Pokémon Company clarified: "These measures may be applied temporarily or indefinitely at The Pokémon Company's discretion. No refunds or repayments will be issued as a result of these measures. Please be aware that similar measures will be taken regularly in the future and that additional restrictions and other measures may be imposed without notice. We will continue to regularly watch for and address improper or disruptive behavior in order to help our users enjoy a worry-free experience."
Pokémon Sword and Shield is available now for Nintendo Switch.
What do you think of the man hacking Pokémon into Sword and Shield? What is your stance on hacked Pokémon? Let us know in the comments section.