Pokémon Collaborates With JINS to Bring Stylish Eyeglasses to Trainers
Trainers can start the celebration of Pokémon's 25th anniversary early with a brand new collaboration from The Pokémon Company and JINS Eyewear.
This new team-up brings a line of prescription eyeglasses inspired by Pokémon from the Kanto and Johto regions. These new Poké glasses go on sale starting December 21, over on the JINS online store.
And while the JINS/Pokémon collab doesn't include all 251 Pokémon from Gens 1 and 2, they have a nice handful of styles to choose from, featuring some of the most recognizable 'mon from Kanto and Johto.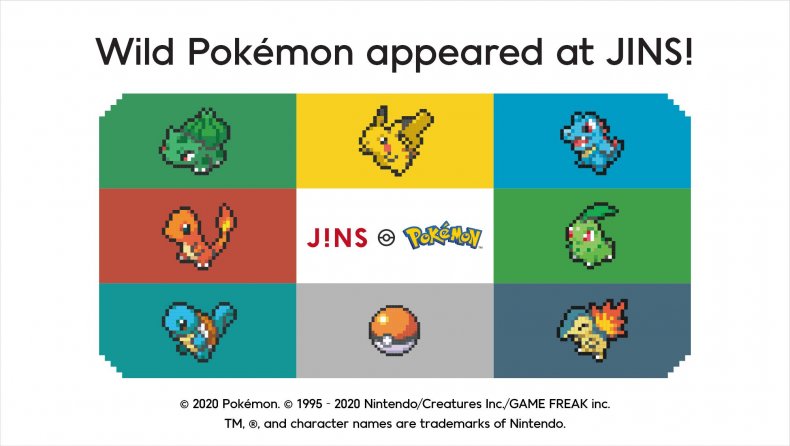 Each pair of glasses comes with a special Pokémon-themed case and cleaning cloth to keep your eyewear pristine.
The JINS-Pokémon collab has a total of four series with a range of designs and options for both adults and kids. For adults, there are the Flagship Model, Kanto Region Model and the Johto Region Model.
The Flagship Model includes designs inspired by Pikachu, Eevee, Snorlax and Mew. The frames are inspired by the unique characteristics of those four Pokémon, which are incorporated into the temple end, with the silhouette and logo of the Pokémon placed inside of the temple.
Pokémon fans can pick up one of these frames for $140.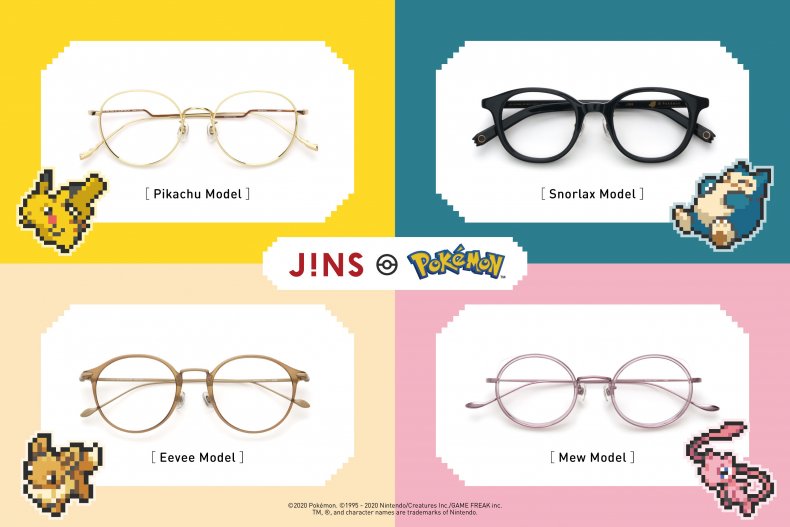 The Kanto Region Models are designed with a motif from the region of the Gen 1 games. Pikachu, Bulbasaur, Charmander and Squirtle are embossed in relief, with the right temple having the three Starter Pokémon inside their Poke Balls and Pikachu depicted outside of its Poké Ball—like in the Pokémon anime.
The Kanto Region Models run for $120.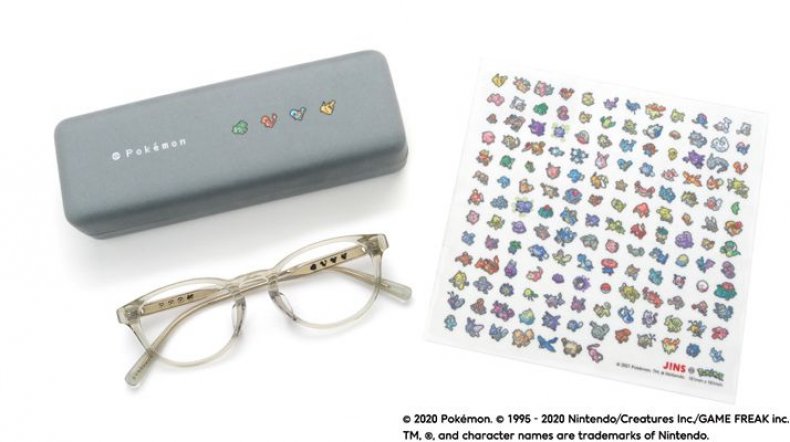 And finally, we have the Johto Region Models, which feature Pokémon from the Johto region, including Chikorita, Cyndaquil, Totodile and the Legendary Pokémon Lugia and Ho-Oh. The color and pattern on the temple tips are inspired by each Pokémon.
Whether it's the red and green design of Cyndaquil, the blue and purples of Totodile or the white and blacks of Lugia, fans can represent their favorite Johto Pokémon wherever they go.
The Johto Region Models go for $120.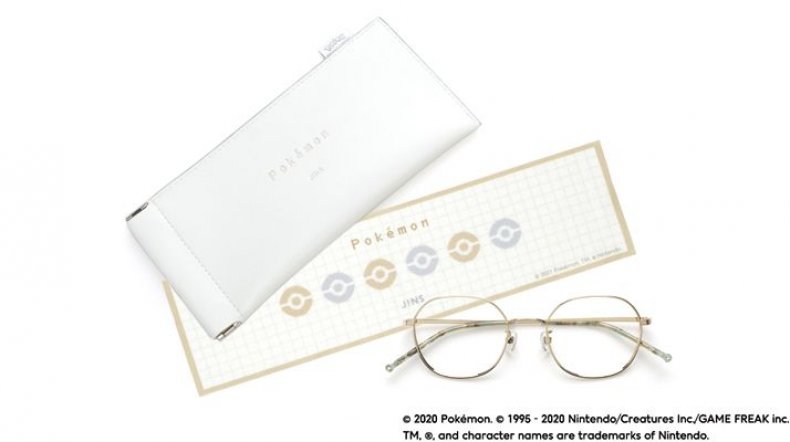 For the young Pokémon fans, the Kids Models feature frames inspired by the Pokémon animated series. Inside the frames will be a Poké Ball, Pikachu, Eevee and Mew—some of the most notable Kanto region Pokémon.
The Kids Model will cost $100.
What do you think of the Pokémon and JINS collaboration? Which of the frames is your favorite? Let us know in the comments section.