'Pokémon Journeys,' the New Season of the Pokémon Anime, Is Coming to Netflix in June
The next season of the Pokémon anime is coming to the west via Netflix in June.
Pokémon Journeys, the 23rd season of the popular anime, will continue the adventures of Ash Ketchum and Pikachu as they meet new trainers, new Pokémon and explore new regions in the Pokémon world.
"With their tremendous reach and ability for fans to enjoy content anytime and anywhere, Netflix is the ideal partner to premiere new episodes of the beloved animated Pokémon series in the U.S.," said Emily Arons, senior vice president of international business at The Pokémon Company International in a press release. "We can't wait for Pokémon fans of all ages to continue discovering the spirit of adventure and friendship in 'Pokémon Journeys: The Series,' our newest season coming to Netflix this June."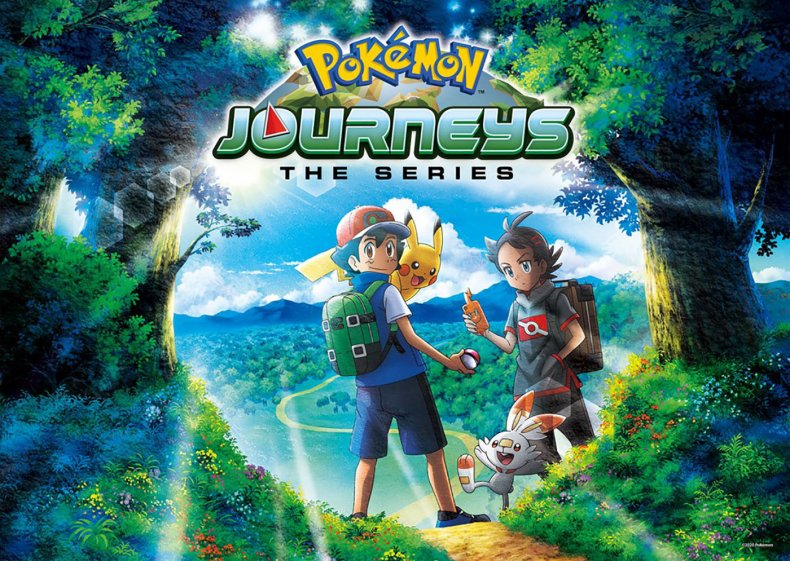 The first 12 episodes of the new Pokémon anime series will premiere June 12 on Netflix, with new episodes premiering every quarter in the U.S.
Check out the first international trailer for Pokémon Journeys below.
The Pokémon Journeys anime began airing in Japan in November 2019, following the release of Sword and Shield on the Nintendo Switch.
Following his journey to become the champion of the Alola League, Ash is now bound for the various regions of the Pokémon world, including Galar, to continue his quest to become a Pokémon master. However, he'll meet another trainer whose priorities are much different from him.
Here's the official synopsis of Pokémon Journeys:
Pokémon Trainer Ash Ketchum has a new plan: see the world! But first, he and his partner Pikachu are headed to the opening of the Cerise Laboratory, a research facility dedicated to uncovering the mysteries of Pokémon in every region. Ash meets Goh, another boy with boundless curiosity about Pokémon, and both are overjoyed when Professor Cerise asks them to become official research fellows. With Ash as determined as ever to become a Pokémon Master, and Goh aiming to catch one of every Pokémon (including the Mythical Mew), our heroes are in for adventure and excitement as they explore the wide world of Pokémon!
With the Pokémon anime already 20-plus episodes deep in Japan, fans may already know what team Ash is gathering for his next journey. Without going into spoilers for those unaware, let's just say that he's making a powerful team.
What do you think of the upcoming season of the Pokémon anime? What Pokémon do you hope Ash catches? Let us know in the comments section.