'Pokémon Let's Go' Mew: How to Download Mythical Pokémon
One perk of picking up the new Poké Ball Plus along with Pokémon Let's Go Pikachu and Pokémon Let's Go Eevee is getting a free Mew.
Mew is one of the more rare Pokémon in the franchise and is classified as a Mythical Pokémon like the newly announced Meltan. The Psychic-type Pokémon is what the powerful Mewtwo was cloned from, and it has the distinct ability to learn any and all attacks from Technical Machines (TMs).
This special Pokémon cannot be caught by normal means in Pokémon Let's Go Pikachu and Eevee, but can be transferred from within the Poké Ball Plus to the Nintendo Switch games. However, the Poké Ball Plus is sold separately for a suggested retail price of $49.99 so in addition to a neat peripheral, you'll also receive a rare Pokémon.
Getting your very own Mew through the Poké Ball Plus is rather easy but if you're having trouble, here's the steps necessary to transfer it.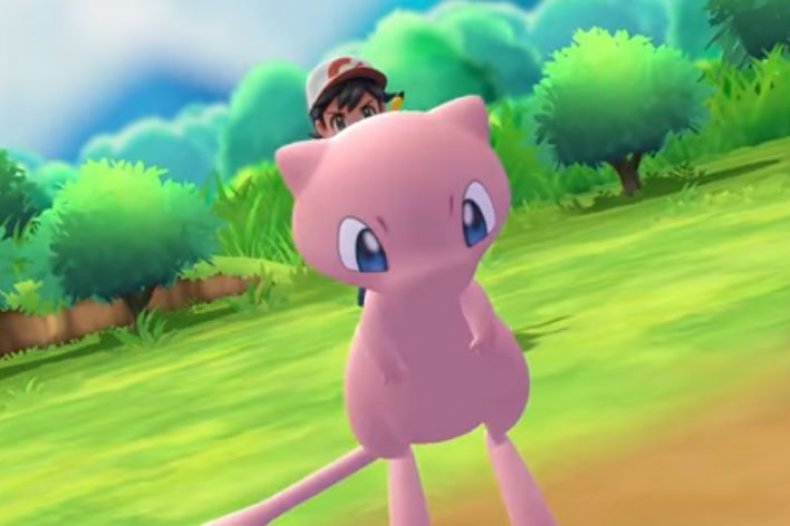 HOW TO GET MEW INTO POKEMON LET'S GO
First, you'll need to pair your Poké Ball Plus with Let's Go. Players simply need to connect the peripheral to the Nintendo Switch dock using the USB cable that comes with the Poké Ball Plus. Have the console docked when you do this to automatically pair your Poké Ball Plus.
Now that the peripheral is paired, boot up Let's Go. When it asks which controller you which to use select the Poké Ball Plus. The game will notify you that you have a Mew within the peripheral.
Once the game has begun, press X to open the menu.
Select "Communicate."
Select "Mystery Gifts."
Select "Get with a Poké Ball Plus.
Select "Yes" when it asks you to receive the Pokémon.
For Pokémon trainers looking to get a competitive Mew, the game automatically saves upon transfer. That means you cannot reset the game once you've received the Mew so head over to the Medium in the Celadon City Pokémon Center to try and get the desired Nature.
Pokémon Let's Go Pikachu and Eevee is available now for Nintendo Switch.