'Pokémon Let's Go' Release Time: When Can You Download New Kanto Adventure?
Pokémon Let's Go Pikachu and Eevee are almost here, bringing fans a new Kanto adventure to play anywhere on the Nintendo Switch.
While Let's Go aims to introduce Pokémon Go players to the main franchise, veteran players will enjoy surprising depth to be found in in raising Pokémon. For more of our insight into the games, check out our review.
If you're looking to catch your copy of Pokémon Let's Go Pikachu and Eevee as early as possible, some retailers will be open at midnight. The Nintendo NY store will have a special Pokémon launch party the night of Thursday, Nov. 15. Be sure to contact your local video game retailer to ask if they will be open for a midnight release.
But if digital is your thing, here's when the next Pokémon games will appear in the Nintendo eShop.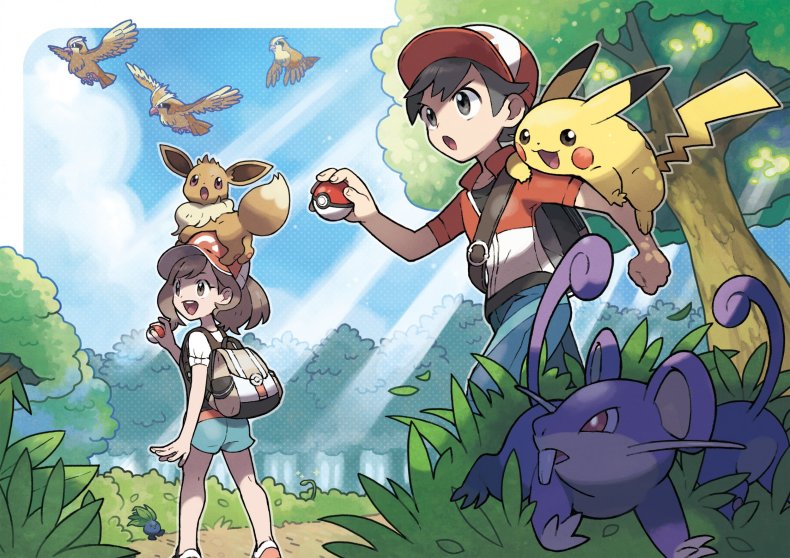 WHAT TIME CAN YOU DOWNLOAD POKEMON LET'S GO PIKACHU & EEVEE
It can be tricky to pinpoint a download time for new software on the Nintendo Switch eShop. Normally, big games like Pokémon Let's Go Pikachu and Eevee will appear at 12:01 a.m. EST on the day of released, but there have been cases where the software does not appear until noon EST.
However, we suspect Let's Go Pikachu and Eevee will be available at 12:01 a.m. EST on Friday, Nov. 16.
If you pre-order the new Pokémon game, you can start to pre-load to get ready for the official release. The file is approximately 4.1 GB, which isn't too terrible considering other AAA Switch games like Super Mario Odyssey and The Legend of Zelda: Breath of the Wild are 5.5 GB and 14.3 GB, respectively.
What do you think of the upcoming Pokémon game? Which version are you going to choose? Let us know in the comments section below.