Exclusive Photos: New 'Pokémon Masters' Legendary Event Lets Players Team With Zinnia and Kukui to Obtain Rayquaza
Another Legendary Pokémon event is live for the Pokémon Masters mobile game, and this time it features Zinnia and the powerful Rayquaza. See our exclusive images below.
Similar to other Legendary events in Pokémon Masters, trainers will proceed through a mini-story that introduces the new trainer and Legendary in the Pasio region. "The Dragon That Rules The Sky" is the title of this new story and will run from January 30 to February 14 at 12:59 a.m. EST.
Players will team up with Zinnia and Professor Kukui from the Alola region. Zinnia was the main character of the Delta Episode post-game in Pokémon Omega Ruby and Alpha Sapphire. In that story, Zinnia was in search of Rayquaza as well.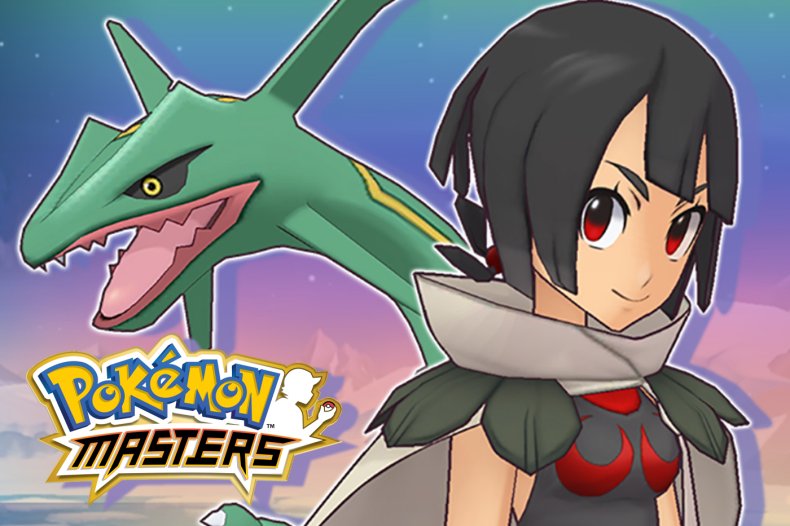 Newsweek has exclusive screenshots of the upcoming Pokémon Masters event featuring Rayquaza and Zinnia, which you can see below.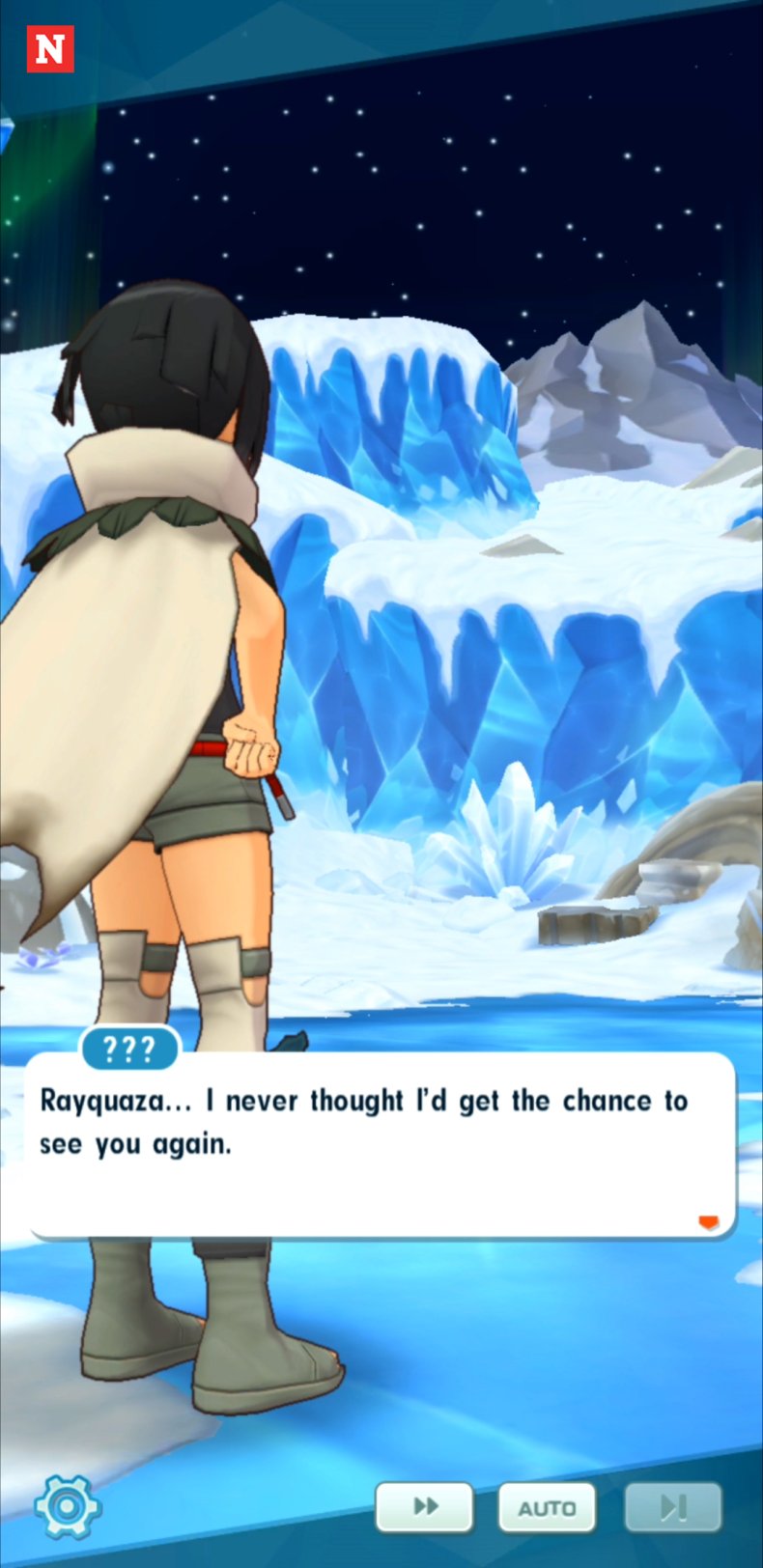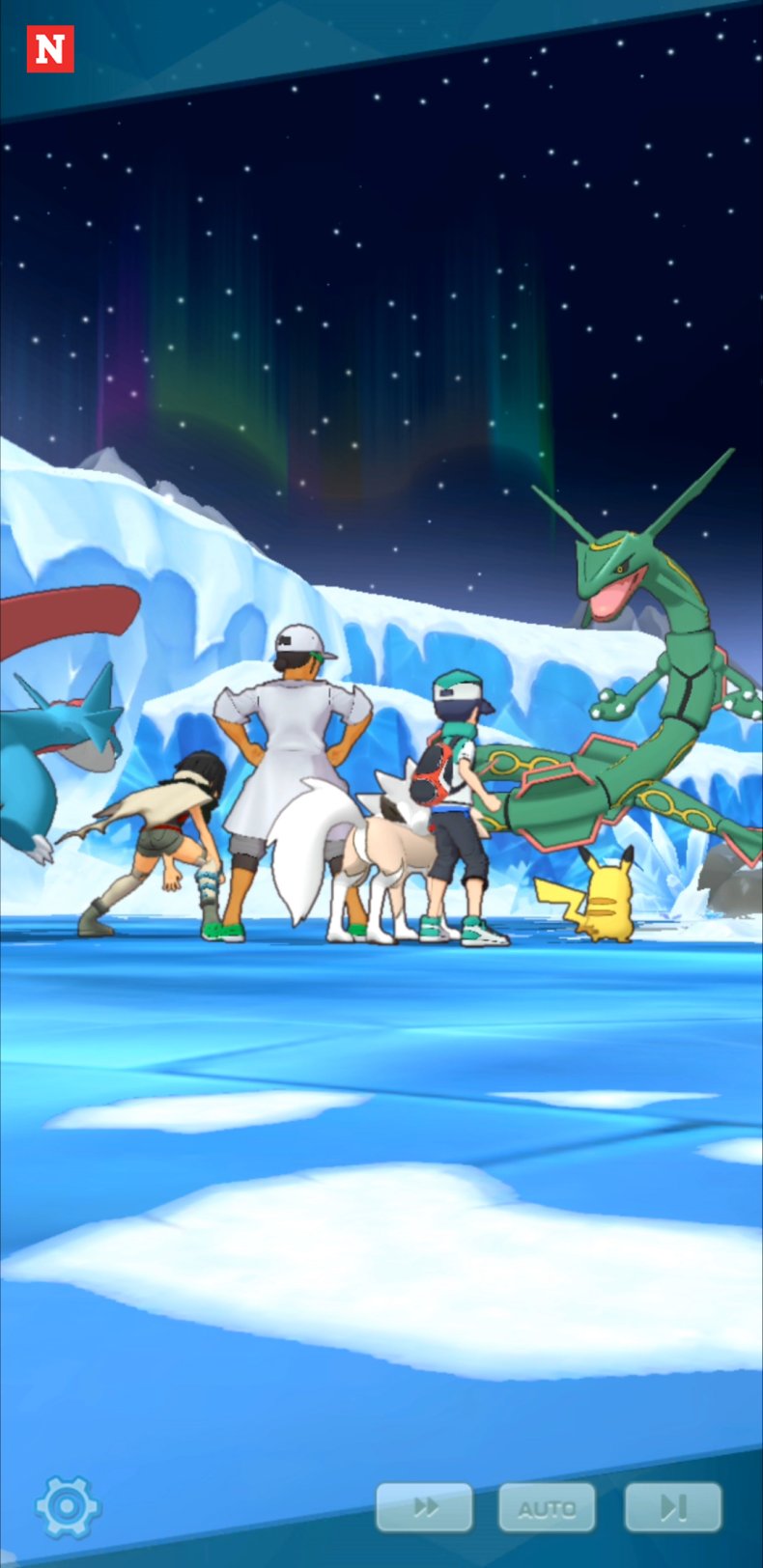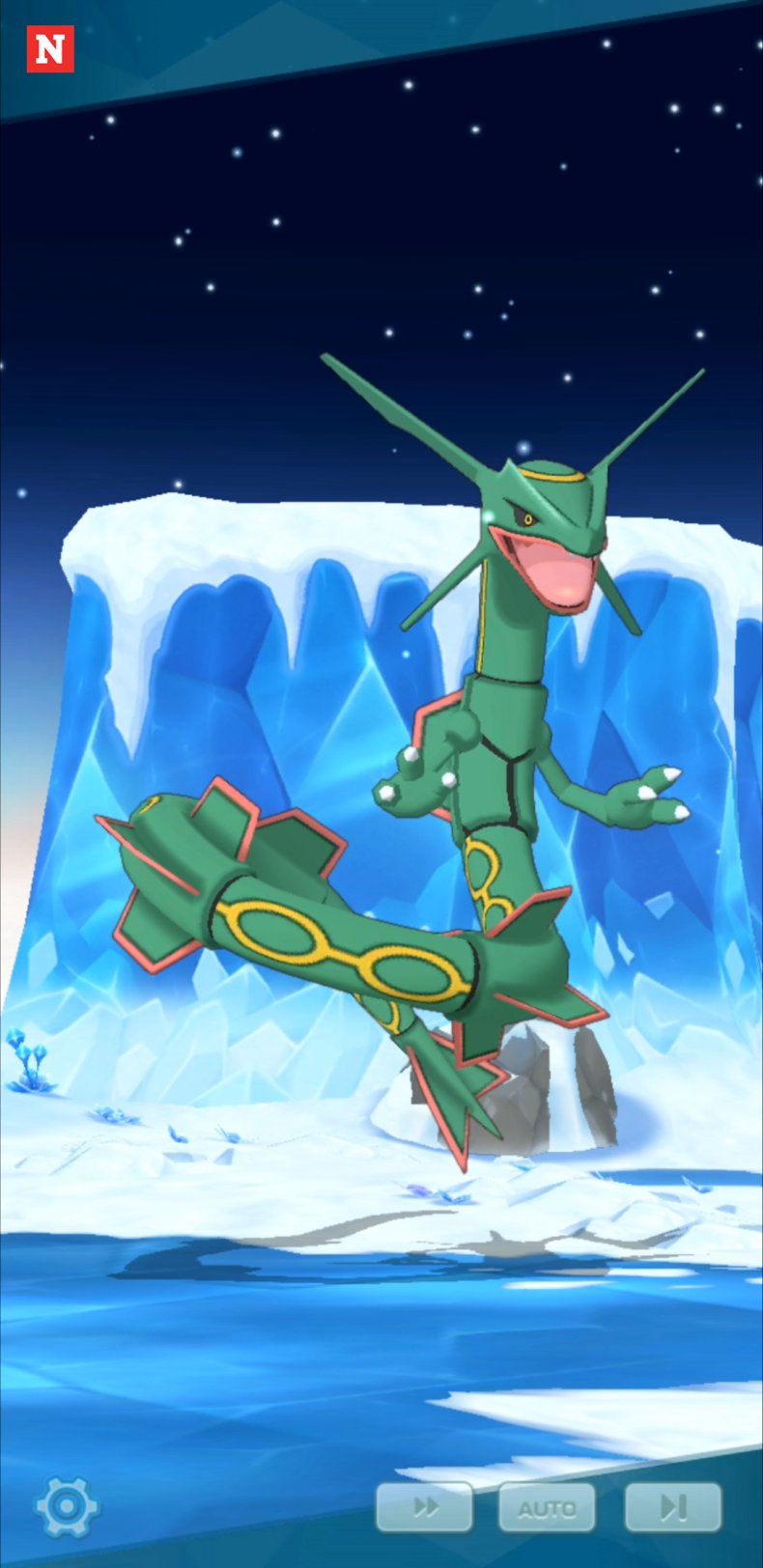 Judging by these screenshots, players will team up with Zinnia and her Salamence, as well as Professor Kukui and his Midday Lycanroc. This Lycanroc can be obtained in the Sync Pair Scout feature under the special spotlight banner during the event.
Midday Lycanroc is a Rock-type Pokémon, which will help players take down Rayquaza. In fact, Rock-types will likely be helpful in the battles against the Dragon and Flying-type Legendary, so train them up when you can.
To add Zinnia and Rayquaza to your team, players will need to earn enough in-game tickets during the event. This can be achieved by playing through the single-player and co-op modes of the event.
To power up Rayquaza and Zinnia even further, trainers must continue to collect these tickets to increase the level of Rayquaza's Sync Move, unlock its level cap and increase its potential just like fans previously did with Mewtwo and Solgaleo. You'll also need some other event rewards to learn moves and skills for Raquaza.
As a special bonus for the release of the new Pokémon Masters Legendary event, players will receive daily log-in rewards equaling 4,200 gems.
Also, Pokémon Masters is celebrating 20 million downloads worldwide. Players who log-in from January 30 to March 15 will receive 1,500 gems to help them recruit powerful Sync Pairs like the newly released Kukui and Lycanroc.
Check out the new trailer for the Pokémon Masters Rayquaza and Zinnia event featuring Steven and Metagross - another sync pair that will be added at a later date - below.
What do you think of the upcoming Pokémon Masters event? Which Pokémon will you take into battle against Rayquaza? Let us know in the comments section.