'Pokémon Masters' Ho-Oh Event: How to Unlock Legendary Pokémon
A new legendary event in Pokémon Masters is live and introduces Silver and Ho-Oh into the mobile game.
Silver is your rival from the Pokémon Gold and Silver games while Ho-Oh is the "box legendary" from Pokémon Gold version. This powerful Fire and Flying-type Pokémon will surely make players happy to recruit, but first they'll have to put in some time and have a little bit of luck to unlock.
Here's all the information you'll need to unlock Silver and Ho-Oh in Pokémon Masters.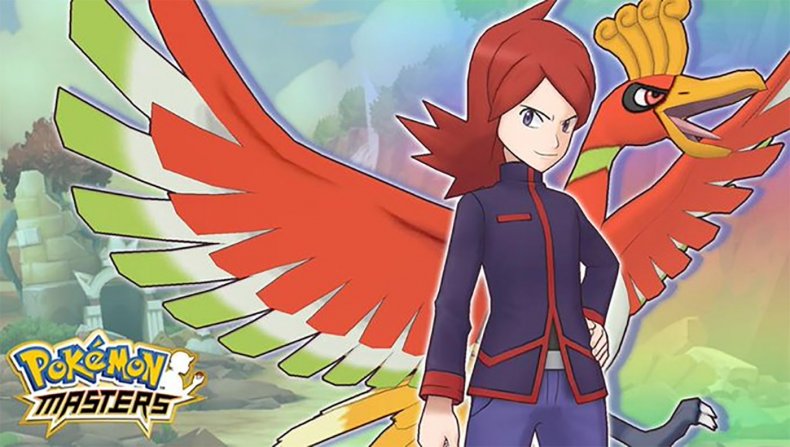 HOW TO UNLOCK HO-OH IN POKEMON MASTERS
First, Pokémon Masters players will have to enter the Legendary Event by going to the "explore" button on the bottom of the screen. Players will see a story event at the top of the list and then battles following it.
The difficulty of the battles range from normal to ultra hard. Completing these battles will give players prize coins. Players can use these prize coins to obtain new items and unlock the Silver and Ho-Oh Sync Pair.
By pressing the Prize Box button at the top of the event page, players will be able to exchange prize coins in a prize pool. These prize pools will give important items such as blends, notes and manuals. The most important part of the prize pool is the "grand prize" that opens up the next part of the Ho-Oh story.
There's only one grand prize in each pool and you'll need to obtain it to move on to the next pool. There are 10 pools in the event, but players only need to obtain the story from the first four to unlock Ho-Oh.
Players can use one or up to 10 prize coins to pull items from the pool. Like other mobile games, this mechanic is random so you'll need to grind out these coins to continue pulling from the pool.
To earn more prize coins players can boost your rewards for three battles. You'll have to wait four hours for it to refill, but it's worth it as it can net you more than 10 tokens for completing the battle. To boost your rewards, you'll have to enter a battle and in the team selection screen--and above the "go" button--you can turn on the boost rewards.
After unlocking Ho-Oh, you'll want to continue through the prize pools to earn special blends and training machines to unlock the Pokémon's level cap and moves.
What do you think of the Silver and Ho-Oh sync pair? What about the event? Let us know in the comments section.