New Pokémon Mobile Game Based on 'Rumble' Series Launches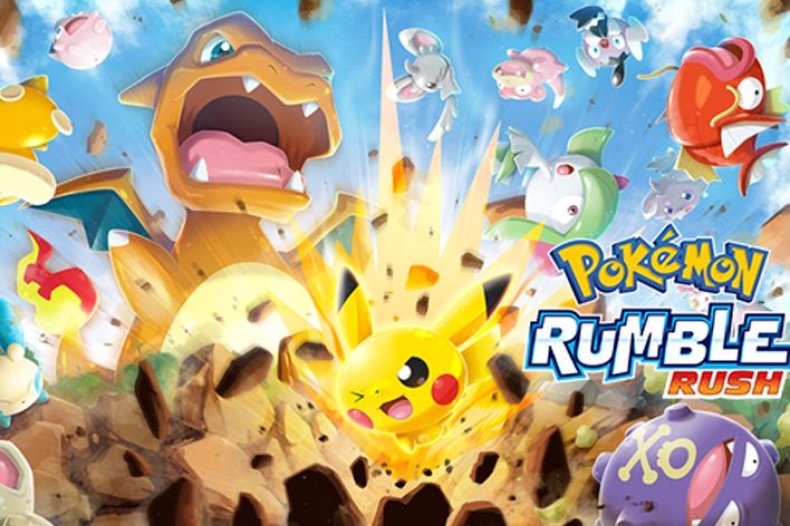 Surprise! A new Pokémon mobile game has launched for iOS and Android devices and is based on the popular Pokémon Rumble series of games.
Pokémon Rumble Rush is the latest entry in the series and is currently only available in Australia. The mobile game will roll out to other regions in time and we'll update as soon as we learn more. Pokémon Rumble Rush will be free-to-start with in-app transactions.
The mechanics of Rumble Rush seem similar to the mobile game Pokémon Quest, which released in 2018, though with more action aspects.
Battling wild Pokémon will give players the chance to build a squad of powerful Pokémon. The more Pokémon of the same species you catch, the stronger they'll be when they join your team.
Each island in Pokémon Rumble Rush is home to a boss Pokémon you'll need to battle to defeat and complete the area. Pokémon on your team can be equipped with gears that strengthen them in various ways. Power gears will boost a Pokémon's individual stats and make it more effective in battle. Meanwhile, summon gears allow a Pokémon to temporarily call another Pokémon into battle.
Pokémon Rumble Rush was first discovered in trademark filings in Japan back in April 2018. The Pokémon Company revealed the mobile game PokéLand, which looked similar to the Rumble series, which explains why it has now been renamed to Rumble Rush.
Rumble Rush is not the recently announced DeNA Pokémon mobile game. So Pokémon fans can still look forward to that when it drops before the end of the next fiscal year, March 2020.
Pokémon Rumble Rush becomes the latest mobile game based on the popular franchise. Pokémon Go was followed by Pokémon Shuffle, Pokémon Duel, Pokémon Quest and Pokémon: Magikarp Jump.
What do you think of the latest Pokémon mobile game? Are you excited for more mobile games from the franchise? Let us know in the comments section below.