Pokémon Scarlet and Violet Release Date
Pokémon Scarlet and Pokémon Violet aren't that far off now, and Pokémon fans everywhere are gearing up for the next installment of the acclaimed franchise. The two newest titles will feature a lot of the same features seen in Pokémon Legends: Arceus, as well as some returns to the normal Pokémon formula. But when exactly can you expect to jump in and explore Paldea? Here's what you need to know.
Pokémon Scarlet and Pokémon Violet will release on November 18 on the Nintendo Switch. Like previous Pokémon games, these titles will only be available on the Nintendo console. Additionally, they'll both feature similar worlds and stories, but will come with some minor differences depending on the version you select.
When Pokémon Scarlet and Pokémon Violet do arrive, they'll give players an entirely new world to explore, along with new Pokémon to collect, gear to find, and even new activities to take part in.
While there have been some reports that Pokémon Violet and Pokémon Scarlet won't be as open as the previous Pokémon game was, there will be new features like a TM Machine and picnics, which will allow you to have picnics with your friends, too.
Nintendo and The Pokémon Company unveiled some of the newest Pokémon coming to Pokémon Scarlet and Pokémon Violet back in August, and the new starter Pokémon are some of the cutest that fans have seen in a new game in recent years. As Newsweek noted above, there are some differences between Pokémon Scarlet and Violet, and you can find out the full details of those differences before purchasing one or the other.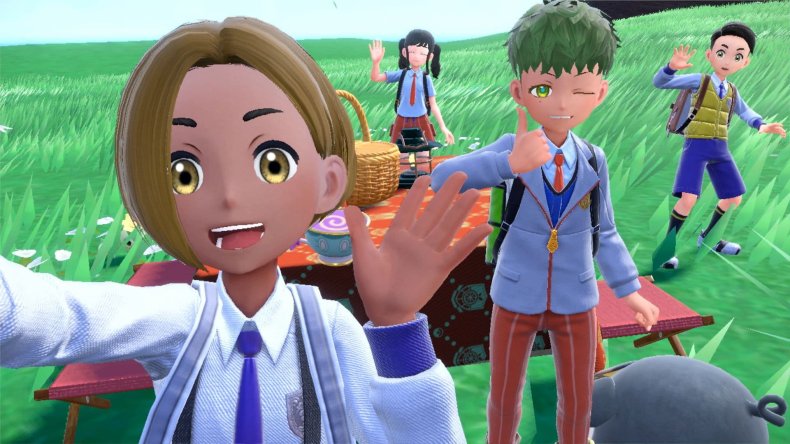 When Pokémon Scarlet and Pokémon Violet are released on Nintendo Switch, players will be able to jump into one of the biggest Pokémon worlds yet. And, because it's featured on the Nintendo Switch, you'll be able to enjoy Pokémon battles with other trainers, as well as explore this new world on your TV or monitor, or on the go with the Nintendo Switch's mobile mode.
As with most of the Pokémon games released in previous years, players who pick up Pokémon Scarlet or Pokémon Violet will be able to get their hands on some of the elusive and exclusive Pokémon on offer through the game's online trading system. Nintendo and The Pokémon Company have yet to share the exact details of how those systems will work in the new games, but fans expect to learn more in the weeks leading up to the game's official release.