Funko announced the Squirtle Pop, the long-awaited next figure in its Pokémon series.
Squirtle is the fourth figure in the Pokémon/Funko collaboration. Tthe Pikachu figure - a Target exclusive - was the first, followed by Bulbasaur and then Charmander. Bulbasaur was released in February and Charmander became available for purchase in late March.
It's unclear why Squirtle took so long to be announced, but fans of the Water-type Starter Pokémon from the Kanto region won't have to wait much longer. While Funko didn't announce when Squirtle will be released, the announcement means it's coming soon.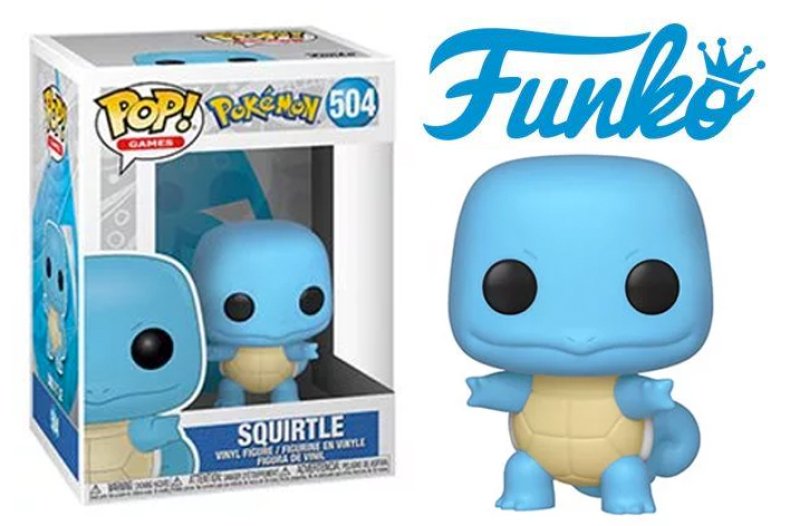 While details on the Squirtle Funko Pop are sparse, Funko also revealed the details for the July release of the "A Day with Pikachu" exclusive figures. July's Splashing Away Summer figure features Pikachu on a Psyduck float as a wave builds up underneath it.
This Pikachu figure is the fifth in the series and is available only on the official Pokémon Center site later this month.
"The Pokémon franchise is one of the world's most-loved brands. We are thrilled to share with customers this unique collaboration with 'A Day with Pikachu,'" Molly Hartney, chief marketing officer at Funko, said in a press release back in February. "Funko and Pokémon fans will also be pleasantly surprised to see Bulbasaur launch as a Pop! figure on Pokémon Day. We look forward to bringing the fans of Pokémon and Funko together with this phenomenal product line."
A new "Day with Pikachu" figure will release each month until January 2020. Here's a list of the Pikachu Funko figures on the way.
A Day with Pikachu: Rainy Day Pokémon (March)
A Day with Pikachu: Blooming Curiosity (April)
A Day with Pikachu: Sweet Days Are Here (May)
A Day with Pikachu: Sparking Up a Celebration (June)
A Day with Pikachu: Splashing Away Summer (July)
A Day with Pikachu: Charged Up for Game Day (August)
A Day with Pikachu: Surprises to Fall For (September)
A Day with Pikachu: Completely Thank-Full (October)
A Day with Pikachu: A Cool New Friend (November)
A Day with Pikachu: Ringing In the Fun (December)
A Day with Pikachu: Surprising Weather Ahead. (January 2020)
What do you think of how Squirtle looks in Funko form? Which Pokémon do you want to see get the Funko treatment? Let us know in the comments section below.