Pokemon Sword & Shield: How to Get Free Ash's Lucario
Pokemon Scarlet and Violet may be on the horizon, but there are still plenty of reasons to keep playing Pokemon Sword and Shield. One reason is Ash's Lucario, which you can currently get for free right now as part of a weekly promotion running alongside the game.
You need a code to get the Pokemon on offer, and there's one per person available. The codes are released each week as the Pokemon anime airs in Japan, but that doesn't mean only Japanese fans can redeem them. You can also snag them, and all you need is the code that airs during the anime broadcast to get one.
This week's code is for the Fighting/Steel Pokemon Lucario, who comes with an array of punishing moves that will no doubt render your opponents unable to battle in a few short moves: the Bullet Punch is especially difficult to come back from.
But there are a few steps you'll need to go through first if you want to get your own Lucario. If you're looking to add another Pokemon to your collection, here's everything you need to know about doing so.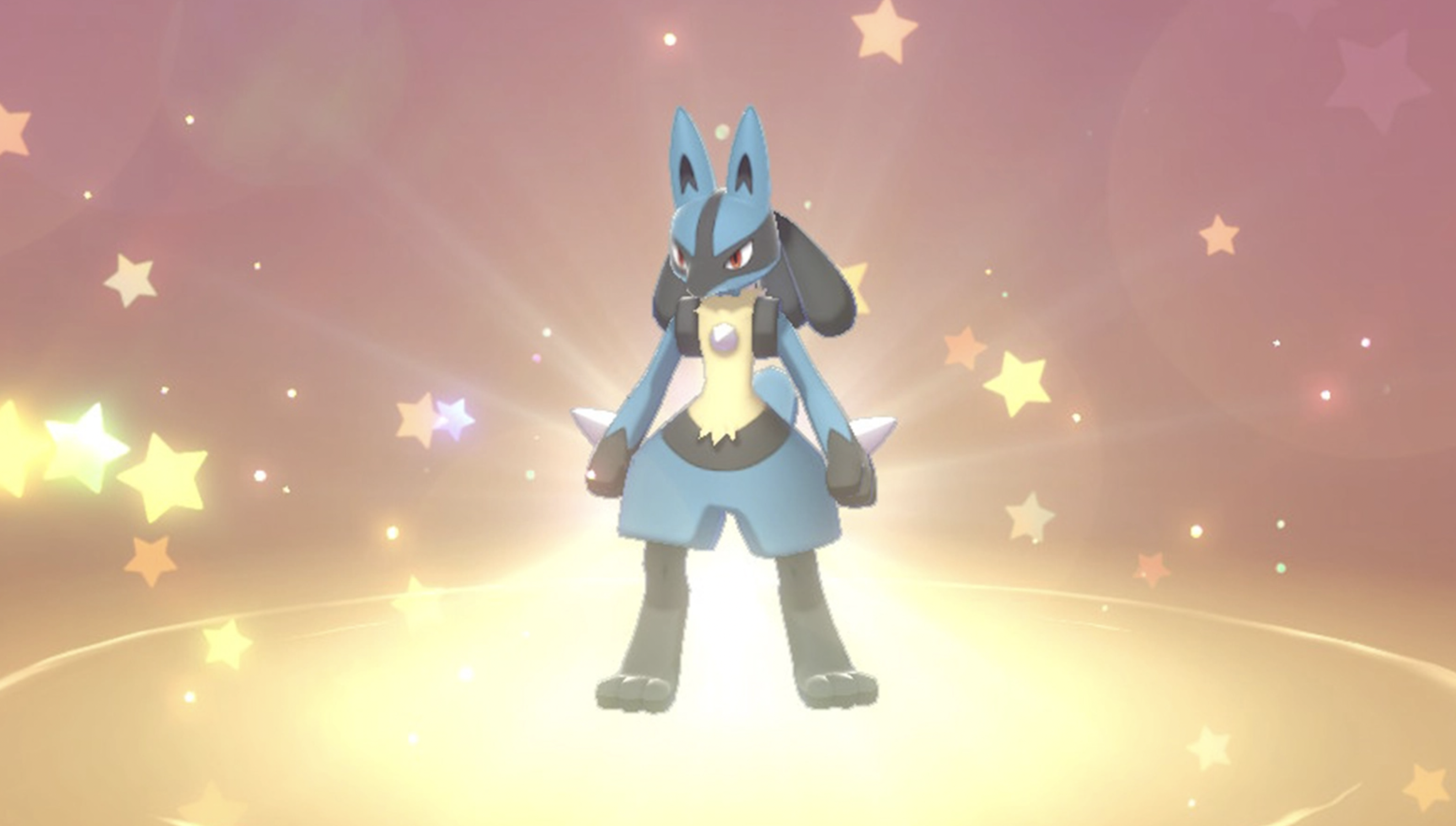 How to Get Ash's Lucario in Pokemon Sword and Shield
To get Ash's Lucario in Pokemon Sword and Shield, you first need to make sure you have a copy of the game and that you've unlocked the Mystery Gift option. If you have it, press the X button, choose Mystery Gift, and choose "Get a Mystery Gift with Code/Password" to start the process.
When prompted for a code, type in HAD0UW0CATCH. If you're connected to the internet, your code will be accepted. Once redeemed, you will receive a Lucario. It will be sent to a Pokemon Storage Box if you do not have space in your current party.
Lucario is at Level 80. You can expect it to come with the moveset Aura Sphere, Bullet Sphere, Reversal and Steel Beam. It has a Serious nature and comes with the Inner Focus ability. It's quite the catch, so you don't want to miss out on adding this Pokemon to your roster.
Be sure to claim Ash's Lucario before Thursday, September 29, when the code will change to the next Pokemon available in the rotation. Be sure to keep checking back on a weekly basis, as there will be a wide variety of different Pokemon to add to your collection as time goes by. You get a free new team of Pokemon without having to do anything, and some of them may help you pass through more difficult battles without spending too much time grinding.
Pokemon Sword and Shield is currently available as a Nintendo Switch exclusive.