'Pokémon Sword and Shield' Pre-Order: How to Order Now and What Bonuses You Receive
The new Pokémon Sword and Shield trailer gave fans new information on the Gigantamax phenomenon and new Pokémon of the region alongside a peek into the in-game pre-order bonuses if they purchase the Gen 8 games early.
Sword and Shield doesn't release until November 15, but Pokémon fans will want to pre-order as soon as they can to assure they get to travel and explore the Galar region early.
If you are looking to pre-order Pokémon Sword and Shield, here's all the information you'll need including what exclusive bonuses you'll receive if you buy the games early.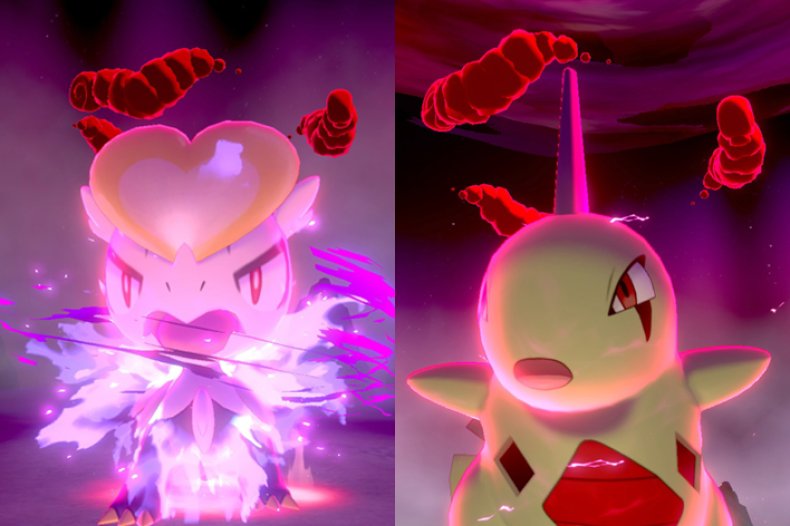 HOW TO PRE-ORDER POKEMON SWORD AND SHIELD
The major game retailers in the U.S. are taking pre-orders for Pokémon Sword and Shield now.
You can visit the following retailers' websites to select and purchase your version of Sword and Shield. The Double-Pack, which we'll talk more about later, is also available to pre-order now. Visit these sites to put in your pre-order today.
All three retailers give the option to have the games delivered to your home, but when you actually receive the games will vary. GameStop and Walmart allow for in-store pickup so be sure to check with your participating store for more details.
SWORD AND SHIELD PRE-ORDER BONUSES
If you purchase Sword and Shield early, you'll receive some unique in-game bonuses.
Players who download Sword and Shield from the Nintendo eShop by January 15, 2020 will receive a code in their email that can be redeemed for twelve Quick Balls. Quick Balls are a perfect way to start your Galar region adventure as they have a high chance of catching a Pokémon if you throw it on your first turn.
Fans who purchase the Double Pack will receive two codes (one per game) that will reward them with Dynamax Crystals.
Dynamax Crystals are a new in-game item that trainers use to participate in Max Raid Battles in the Wild Area. These special Dynamax Crystals will give players access to special Max Raid Battles featuring Larvitar and Jangmo-o.
What makes these Raid Battles special is that both Pokémon won't appear in the wild until later in the game. They are also version exclusives, with Larvitar appearing only in Pokémon Shield while Jangmo-o only appears in Pokémon Sword.
These battles will help trainers complete their Pokedex and gain access to powerful Pokémon for their journey.
Pokémon Sword and Shield will be available November 15.
Which version are you planning to get? Let us know your thoughts in the comments section below.