'Pokémon Sword and Shield' Sell 6 Million Units Globally in its First Weekend
Pokémon Sword and Shield, the latest installment to the franchise, made a huge splash in its first weekend, becoming the highest-grossing and fastest-selling Pokémon games in U.S. history.
According to Nintendo's internal numbers, Sword and Shield sold more than 6 million units worldwide during its launch weekend. The 6 million is a sell-through number, meaning that's how many people actually bought the games physically and digitally, not just how many units were shipped to retailers.
This sales figure is active from Friday, November 15 to Sunday, November 17.
Nintendo also revealed that Pokémon Sword and Shield sold more than 2 million units in its first two days on sale in the U.S., making the Gen 8 games the fastest-selling in the franchise's history in that region.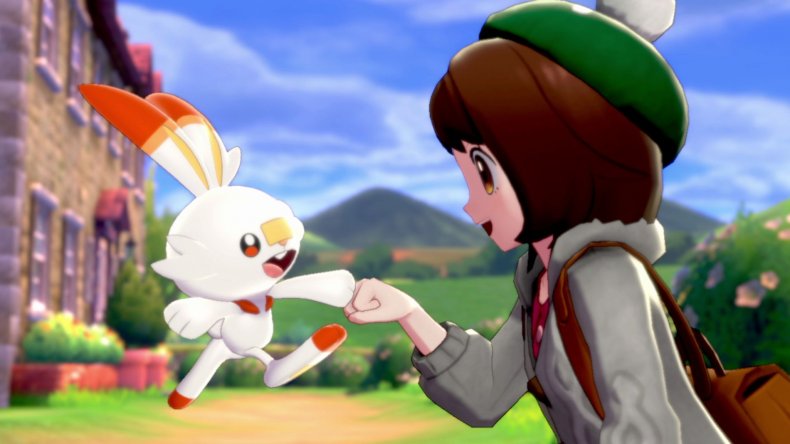 "This past weekend, millions of people began their Pokémon journeys through the new Galar region," said Nick Chavez, Nintendo of America's Senior Vice President of Sales and Marketing in a press release. "With such a momentous launch, Pokémon Sword and Pokémon Shield have proven to be two of the must-have games this holiday season."
To put the numbers into perspective, Pokémon Let's Go Pikachu and Eevee sold 3 million units in its first week while Super Smash Bros. Ultimate sold 5 million during its launch window. This makes Sword and Shield one of the fastest-selling titles on the Nintendo Switch in the console's two-year history.
Super Smash Bros. Ultimate took 11 days to sell 3 million units in the U.S., which Sword and Shield will surpass in short order.
These Sword and Shield sales figures may be a bit shocking to some, as the leadup to the launch was marred by controversy. Chief among the hubub was the "Dexit" controversy, when Game Freak confirmed during E3 2019 that not every existing Pokémon would be included in Sword and Shield.
There is also ongoing controversy regarding claims that models and animations were re-used from 2016's Sun and Moon despite Game Freak suggesting otherwise in translated interviews.
Sword and Shield, despite what some vocal few in the Pokémon Community felt, suggest the general public was more than a little curious to see how the franchise would make the leap into a home console. As we said in our review, the Switch's capabilities make Sword and Shield and the Galar region feel more alive than in any other Pokémon game before it.
Pokémon Sword and Shield are available now for Nintendo Switch.
Did you pick up Pokémon Sword or Shield? Let us know your thoughts on the sale numbers in the comments section.