How to Get Singing Pikachu in 'Pokémon Sword and Shield'
To celebrate Pokémon Day 2021 and the musical collaboration with some of the biggest artists in the world, The Pokémon Company is distributing a special Pikachu for Sword and Shield.
There have been plenty of special Pikachu in the past, you may remember Surfing and Flying Pikachu, but this one has the exclusive move Sing. Yes, you can get a Pikachu that can put opponents to sleep with a lullaby.
While not the most powerful move in the game, a Singing Pikachu is rare and trainers will want to get theirs before the gift expires.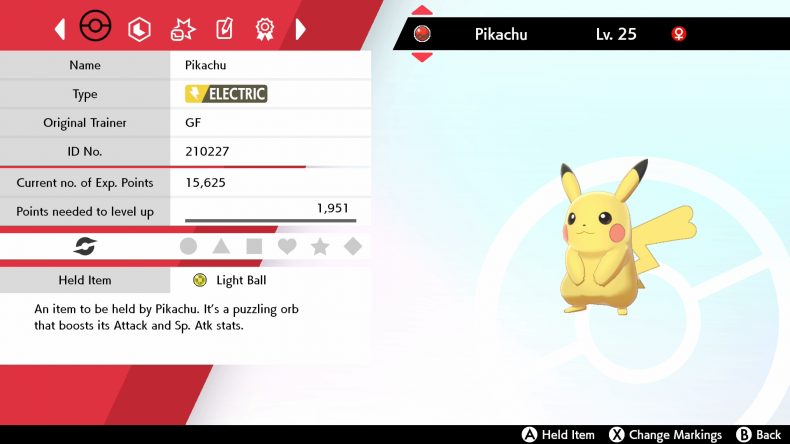 HOW TO GET SINGING PIKACHU IN POKEMON SWORD AND SHIELD
To get your very own Singing Pikachu in Pokémon Sword and Shield, you'll have to use the Mystery Gift function in the game.
Pokémon trainers have only from February 25 to March 25 to obtain this Singing Pikachu via the Mystery Gift feature. However, unlike past Mystery Gift Pokémon, this one will require a special code. This code can be found in the Pokémon Trainer's Newsletter as well as the official Pokémon social media channels. We've also included the special code below.
To obtain the Singing Pikachu, trainers simply have to follow these steps:
Press X and select "Mystery Gift"
Select "Get a Mystery Gift"
Select "Get via Code/Password"
Sword/Shield will connect to the internet, when it does it'll inform you
Enter the special code: P25MUS1C
Select "Pikachu with Sing Gift"
The special Singing Pikachu will appear in your party or in an open space in one of your PC boxes. Also, be sure to save your game once you've obtained your Pokémon.
Singing Pikachu will come with the following attacks: Sing, Encore, Celebrate and Electro Ball. It will also come with the Lightning Rod ability.
What makes this Singing Pikachu special, aside from knowing the move Sing, is that it is holding a Light Ball. The Light Ball is a held item that benefits only Pikachu and doubles the base attack and special attack of the Electric-type Pokémon, making it a powerhouse in battle.
This Singing Pikachu is being released in collaboration with The Pokémon Company's P25 music initiative, bringing global activations throughout the year with even more of the hottest names in music. Katy Perry is on board to perform and Post Malone is ready to put on a virtual concert this Saturday, February 27.
In advance of the concert, Post Malone has released a cover of Hootie and the Blowfish's 1995 hit "Only Wanna Be with You" – appropriately dubbed the "Pokémon 25 Version".
Pokémon Sword and Shield are available now for Nintendo Switch.
Have you picked up your Singing Pikachu yet? What is your favorite special Pikachu? Let us know in the comments section.