Pokémon Kyogre, Groudon Distribution: How to Get August Legendaries from GameStop
Pokémon trainers had to trek to Target for a Legendary code these last few months, but the August Legendary Pokémon distribution will come via GameStop.
Starting Aug. 3, players who own any of the Gen 7 Pokémon games can take part in the GameStop distribution of Hoenn Legendaries Kyogre and Groudon. Like past events, the game you use the code in determines whether you get a Groudon or Kyogre, and also determines its level.
If you want Kyogre, you'll need to transfer it to Pokémon Sun or Ultra Sun. Groudon can only be downloaded into Pokémon Moon or Ultra Moon.
Both Kyogre and Groudon will be downloaded at Level 60 if they are transferred to either Sun or Moon, and Level 100 if you choose to bring them to Pokémon Ultra Sun or Ultra Moon. Ultra Sun and Ultra Moon players will also receive the two Legendaries with a Gold Bottle Cap to help max out their individual values (IVs).
Trainers only have until Aug. 25 to receive a serial code from GameStop and download the Pokémon into their game, so don't wait too long.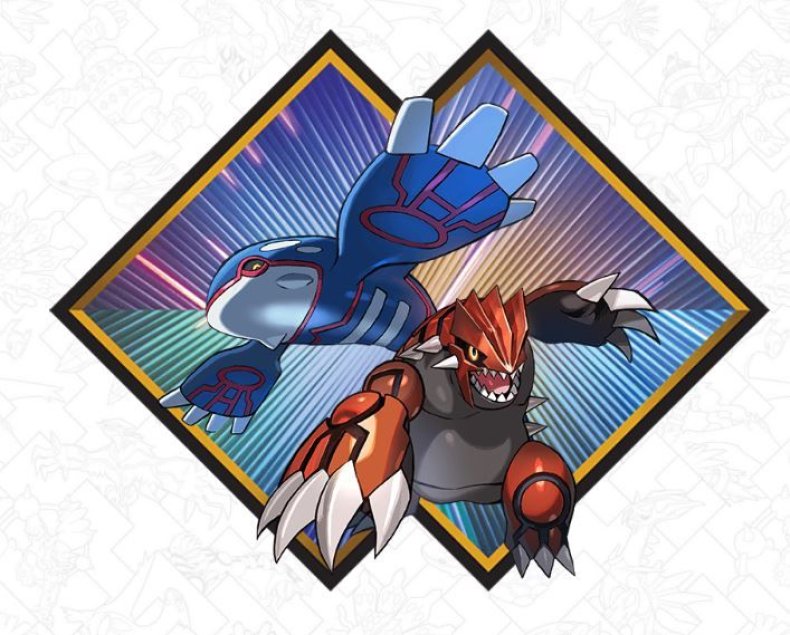 HOW TO DOWNLOAD KYOGRE AND GROUDON
If you're in the U.S., head to your local GameStop location and ask for a code from one of the employees. No purchase is necessary to obtain a card containing the Groudon/Kyogre code.
Open your Pokémon Sun, Pokémon Moon, Pokémon Ultra Sun, or Pokémon Ultra Moon game.
Select Mystery Gift on the main menu.
Select Receive Gift.
Select Get with Code/Password, then Yes, then Yes again to connect to the internet.
Enter your code.
Watch as the Legendary Pokémon arrives in your game.
Speak to the delivery person in any Pokémon Center to receive your Legendary Pokémon.
Be sure to save your game.
The Pokémon Company has made 2018 the year of the Legendaries with a new pair of rare Pokémon being distributed each month. After Kyogre and Groudon's distribution in August, there will be only three more left.
Here are the remaining Legendary Pokémon to be distributed.
September Latios & Latias
October - Reshiram & Zekrom
November - Ho-Oh & Lugia
Will you choose Kyogre or Groudon? Which do you think is the better of the two? Let us know your thoughts in the comments section below.