'Pokémon Ultra Sun and Moon' Reshiram and Zekrom Distribution Begins in October
The Pokémon Company is holding two distribution events in October, one is for Zeraora and the other is for both Gen 5 box Legendaries, Zekrom and Reshiram.
Zekrom and Reshiram will be distributed through Target from Oct. 19-28. Like other Target and Gamestop distribution events, players simply have to go to the retailer and ask for a card that contains a serial code. No purchase is necessary.
Both Legendary Pokémon can be transferred to either the Sun & Moon games or the enhanced versions, Ultra Sun and Ultra Moon, with the chosen game determining which of the two you will receive.
Pokémon trainers who use the code on their Sun or Ultra Sun game will receive a Zekrom. Reshiram can only be downloaded onto Moon or Ultra Moon.
Here are the stats of Zekrom after being downloaded to Pokémon Sun:
Level 60
Moves: Slash, Zen Headbutt, Fusion Bolt, Dragon Claw
Held Item: None
And for Pokémon Ultra Sun:
Level 100
Moves: Fusion Bolts, Bolt Strike, Outrage, Stone Edge
Held Item: Gold Bottle Cap
If you prefer Reshiram, here are its stats when transferred to Pokémon Moon:
Level 60
Moves: Slash, Extrasensory, Fusion Flare, Dragon Pulse
Held Item: None
And for Pokémon Ultra Moon:
Level 100
Moves: Fusion Flare, Blue Flare, Draco Meteor, Earth Power
Held Item: Gold Bottle Cap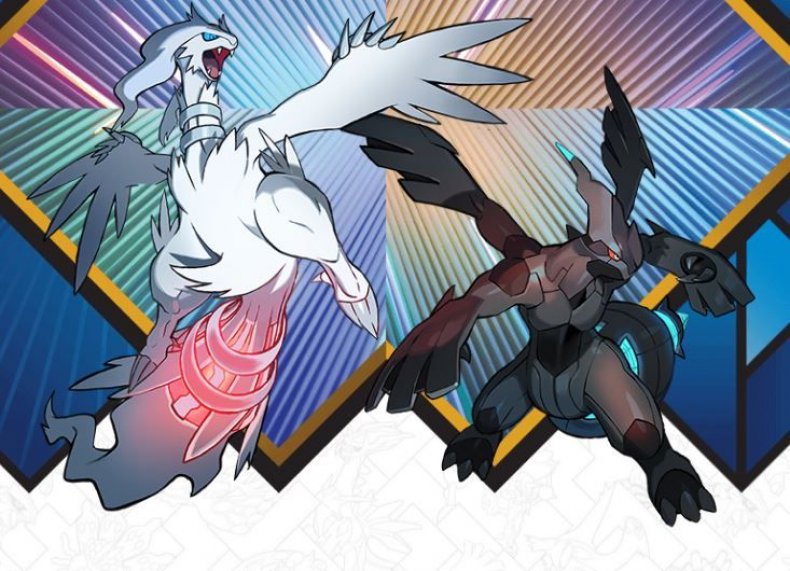 HOW TO DOWNLOAD RESHIRAM AND ZEKROM
If you're in the U.S., head to your local Best Buy location and ask for a code from one of the employees. No purchase is necessary to obtain a card containing the Reshiram/Zekrom code.
Open your Pokémon Sun, Pokémon Moon, Pokémon Ultra Sun or Pokémon Ultra Moon game.
Select Mystery Gift on the main menu.
Select Receive Gift.
Select Get with Code/Password, then Yes, then Yes again to connect to the internet.
Enter your code.
Watch as the Legendary Pokémon arrives in your game.
Speak to the delivery person in any Pokémon Center to receive your Legendary Pokémon (have a spot open in your party).
Be sure to save your game.
Which Pokémon do you want to get? What are your favorite sets for Zekrom and Reshiram? Let us know in the comments section below.