'Poker Face' Cast: Everything to Know About the A-List Guest Stars in Drama
In Poker Face, Natasha Lyonne will have a new cast to contend with each episode as her character Charlie Cale is faced with a different case every week.
The Peacock drama was created by Rian Johnson and, similar to his Knives Out franchise, it sees its plucky would-be detective solving murders, but there is a twist: Charlie can tell immediately when someone is lying to her.
As the show's moniker suggests, Charlie can read anyone's poker face like it were a book, meaning that she is able to suss out the truth in record time.
Here is everything you need to know about the cast that will be joining Lyonne in the new TV show.
Poker Face Cast: Everything to Know About A-List Guest Stars in Drama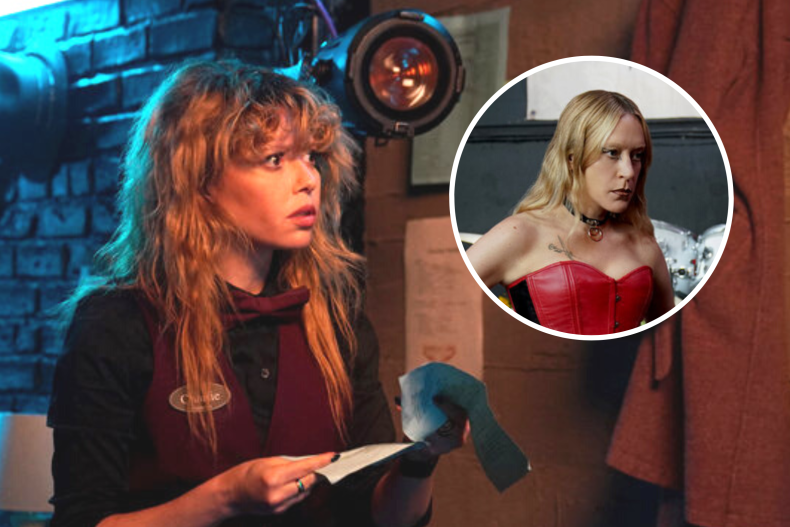 Poker Face will premiere on Peacock on January 26, and it will launch with its first four episodes before airing weekly on the streaming platform.
Adrien Brody, Benjamin Bratt and Dascha Polanco will be appearing in the show's first episode, which is titled "Dead Man's Hand" and was written and directed by Johnson. It sees events take such a turn that Charlie is forced to go on the run.
Brody portrays Sterling Frost Jr., the head of a casino where Charlie works, while Bratt plays his bodyguard Cliff, and Polanco plays Natalie, Charlie's friend.
Other big names set to appear in the series over its 10 episodes include Chloë Sevigny, Ron Perlman, Nick Nolte, Stephanie Hsu, Jameela Jamil, Hong Chau, Joseph Gordon-Levitt, Simon Helberg and Tim Blake Nelson, among others.
Co-showrunners Nora and Lilla Zuckerman told Newsweek what it was like to have a cast of that magnitude in Poker Face, admitting that it was difficult to ensure everyone was able to take part.
Nora Zuckerman said: "It was definitely a challenge, because no other show really does this in the sense that you really are bringing in almost a completely new cast to swirl around Natasha for every episode.
"So, it was definitely a challenge because we're used to coming on to set knowing the cast for [weeks], we've been here all season and stuff.
"But it also, I think, brought a really fun energy to the set because every couple of weeks when we would start a new episode you got all this new blood and this new excitement. And if you were feeling a little down somebody new was on set that was so excited about the material, and everybody really came to play."
Here is the full cast of 'Poker Face' Season 1:
Adrien Brody
Angel Desai
Audrey Corsa
Benjamin Bratt
Brandon Michael Hall
Charles Melton
Chelsea Frei
Cherry Jones
Chloë Sevigny
Clea DuVall
Colton Ryan
Danielle MacDonald
Dascha Polanco
Ellen Barkin
Hong Chau
Jasmine Aiyana Garvin
Jameela Jamil
Joseph Gordon-Levitt
Judith Light
Leslie Silva
Lil Rel Howery
Luis Guzmán
Megan Suri
Niall Cunningham
Nicholas Cirillo
Nick Nolte
Reed Birney
Rhea Perlman
Ron Perlman
Rowan Blanchard
S. Epatha Merkerson
Shane Paul McGhie
Simon Helberg
Stephanie Hsu
Tim Blake Nelson
Tim Meadows