Who Plays Sterling Frost Sr. in 'Poker Face'? Cast Member Revealed
Poker Face has premiered on Peacock, bringing Natasha Lyonne and Rian Johnson's first collaboration to the small screen in a big way.
The drama follows Lyonne's Charlie Cale, an accidental detective whose ability to immediately spot when someone is lying proves useful when she encounters an injustice she has to get to the bottom of.
Warning: This article contains some spoilers for 'Poker Face' Episode 1
On Thursday, January 26, the first four episodes for the show were released, and the premiere saw Charlie forced to go on the run from a ruthless casino boss, Sterling Frost Sr.
But, while viewers are aware of the danger of Frost Sr. and the threats he's made against Charlie, he's not actually seen on camera and remains a largely mysterious figure. Here is all you need to know about the character and who plays him.
Who Plays Sterling Frost Sr. in 'Poker Face'? Cast Member Revealed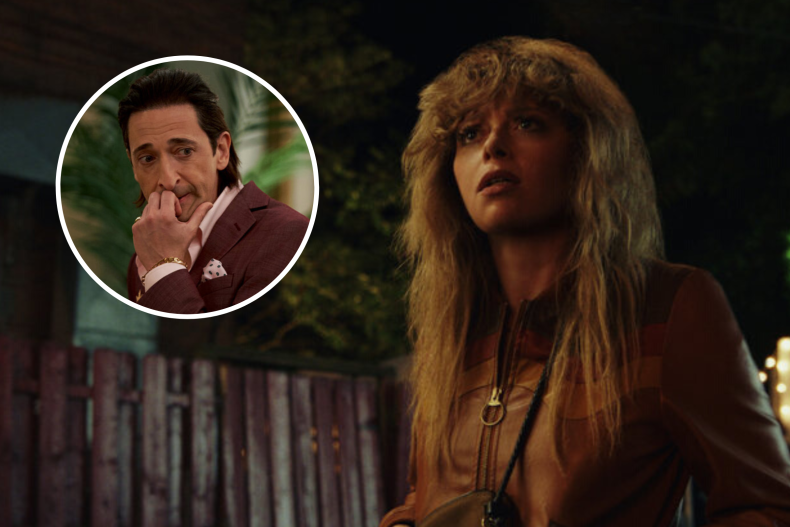 In the first episode of Poker Face, Charlie is hired by Sterling Frost Jr. (Adrien Brody) to take part in a high stakes poker game where he wants her to swindle a high-bidding client using her ability to tell when a person is lying.
However, Charlie soon begins to realize that Frost Jr. has a part in the sudden and unexpected death of her friend Natalie (Dascha Polanco) and her husband, and decides to investigate.
When she gets to the bottom of the case, she confronts the casino boss with the truth and also ensures that everyone knows exactly what he had been plotting to do and rather than face the consequences of his actions, and the wrath of his father, Frost Jr. decides to take his own life.
These events thus pits Frost Sr. against Charlie and he warns her that he will find and kill her, no matter how far she runs, and it is while Charlie is on the open road that she encounters different murders to solve in a case-of-the-week style story reminiscent of shows like Columbo.
While he is not shown in person, and not named in the first episodes credits, Frost Sr. is actually played by none other than Ron Perlman and the actor will appear in the show's Season 1 finale.
Showrunners Nora and Lilla Zuckerman told Newsweek about Perlman's part in the new series, and what fans can expect of his appearance.
When asked directly if Frost Sr. was played by Perlman, Lilla Zuckerman said: "Spoiler alert, yes."
Her sister added: "Well his voice gives it away in the pilot, and if you've seen him in anything then you remember that voice, right? So, I think we're okay saying he is."
Lilla Zuckerman then said of the Hellboy star's appearance in the drama: "He definitely makes an appearance in the season finale, and he's phenomenal, an absolutely phenomenal actor and the perfect foil for Charlie Cale."
The first four episodes of Poker Face are available to stream on Peacock now, and the show will continue to air weekly.