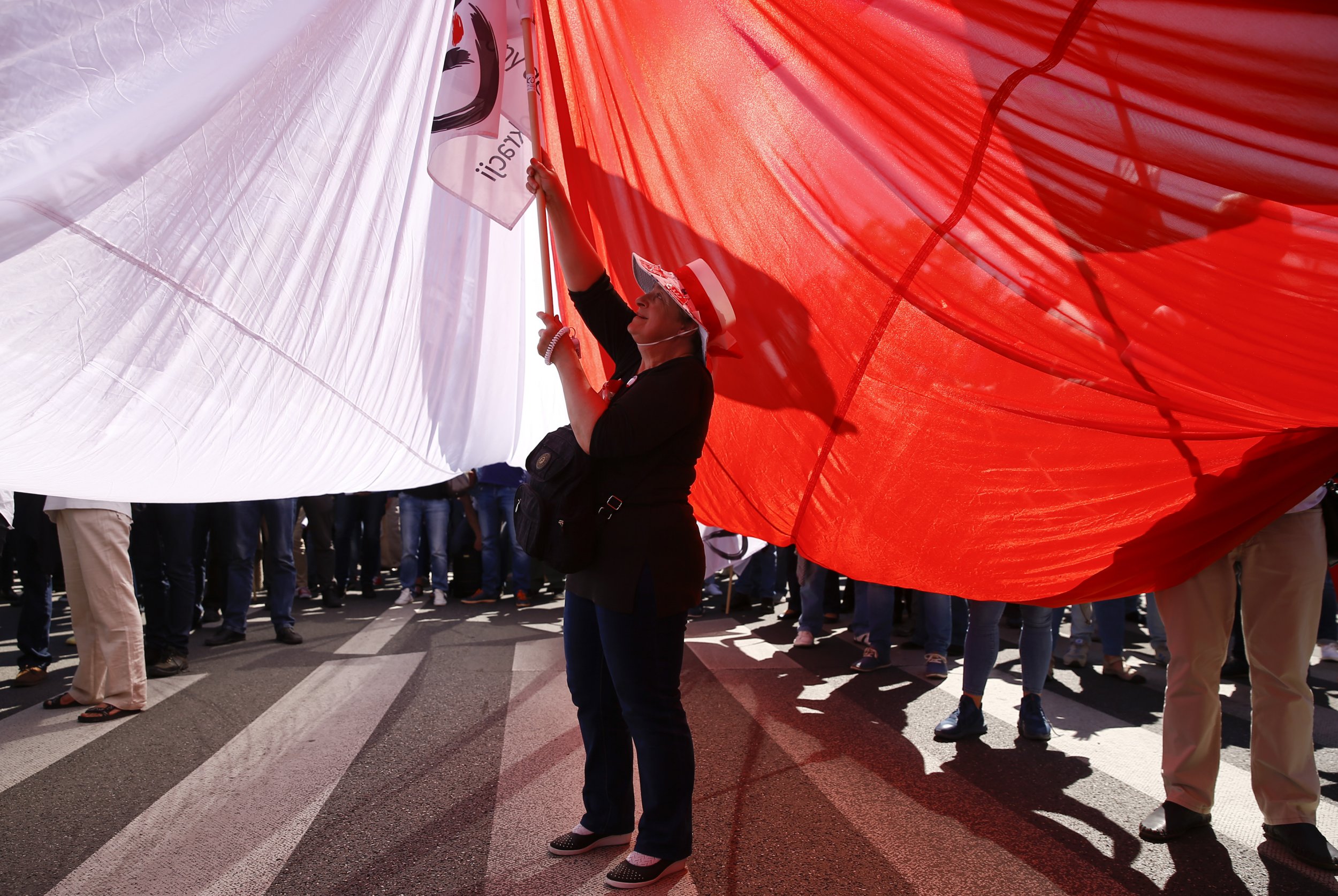 Poland has fired the latest salvo in its battle with the European Commission over democratic standards, missing a deadline to implement recommendations from Brussels.
EU officials gave the country three months to end political interference in its highest court, the Constitutional Tribunal, in July, a period that expired this week.
"We have never hidden the fact that these recommendations are without merit, and [they] are written for political motivations," Prime Minister Beata Szydlo, of the Law and Justice (PiS) party, said on Thursday, the Financial Times reported. "We will not introduce any changes into Poland's legal system that are incompatible with the interests of the Polish state."
President Andrzej Duda has not sworn in three justices appointed to the court's panel by the previous parliament while his party was in opposition. His refusal to do so was a major factor in the EU launching its probe into the rule of law in Poland earlier this year.
On Wednesday the Polish government published a draft bill marking its sixth attempt to overhaul the tribunal in a year, Bloomberg reported.
If passed, the bill would take away the current chief's power to choose his successor.
The EU had hoped to end the probe before it results in unprecedented sanctions for the country, which could include the temporary suspension of its voting rights.