Poland Demands Germany Pay Over $1.3 Trillion in World War II Reparations
Poland's government has asked Germany for €1.3 trillion ($1.29 trillion) in World War II reparations, according to reports.
Polish Deputy Prime Minister Jaroslaw Kaczynski made the announcement on Thursday after presenting a financial report highlighting the financial damage caused following Germany's invasion in 1939, according to a Deutsche Welle report.
The announcement comes on the 83rd anniversary of the beginning of the war.
Kaczynski has said Poland would "ask Germany to negotiate these reparations," according to a tweet by the AFP News agency.
He added that this could prove a long and difficult process.
According to Visegrad 24, Kaczynski, the leader of Poland's ruling conservative Law and Justice Party, noted that other countries have received reparations.
"Tens of countries have received reparations. Poland did not. We have to take this issue up if we are a serious state," he said.
Germany, Poland's biggest trade partner and fellow European Union member, has previously said all financial claims linked to World War II have been settled, according to a Reuters report.
An estimated six million Polish people, including three million Jews, were killed during the war. Also, the country's capital, Warsaw, was destroyed following a 1944 uprising in which an estimated 200,000 civilians died.
Poland's ruling party has previously called for compensation since it took power in 2015 but the country had not officially demanded reparations.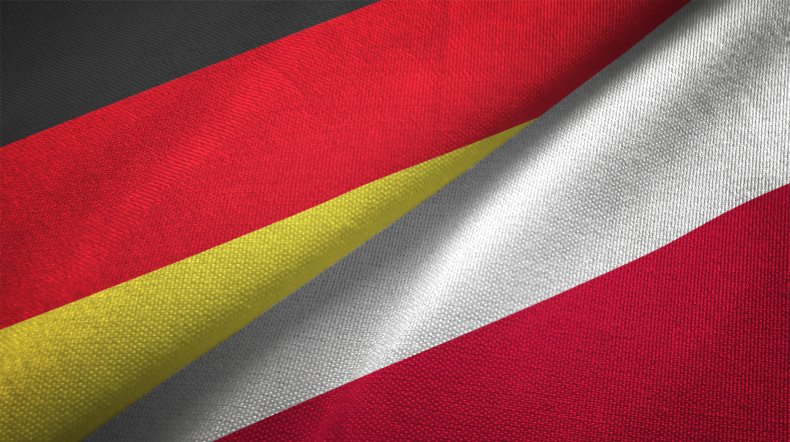 "The sum that was presented was adopted using the most limited, conservative method. It would be possible to increase it," Kaczynski said during a press conference.
He added: "We not only prepared the report but we have also taken the decision as to the further steps.
"We will turn to Germany to open negotiations on the reparations. It will be a long and not an easy path but one day will bring success."
"Germany has never really accounted for its crimes against Poland," he said while also claiming that many Germans who had committed war crimes lived in Germany with impunity after the war.
Lawmaker Arkadiusz Mularczyk, the lead author of the three-volume report, also spoke at the conference and highlighted the impacted the war had on Poland.
He listed that the invasion resulted in losses to infrastructure, industry, farming and culture. He also noted that there were deportations to Germany for forced labor as well as enthusiastic efforts to turn Polish children into Germans.
The report has been worked on since 2017 and included the combined efforts of more than 30 economists, historians and other experts.
Newsweek has contacted the Polish and German Ministries of Foreign Affairs for comment.