Poland Made It Illegal to Say Poles Participated in World War II Holocaust. What Is the Nazi Complicity Bill?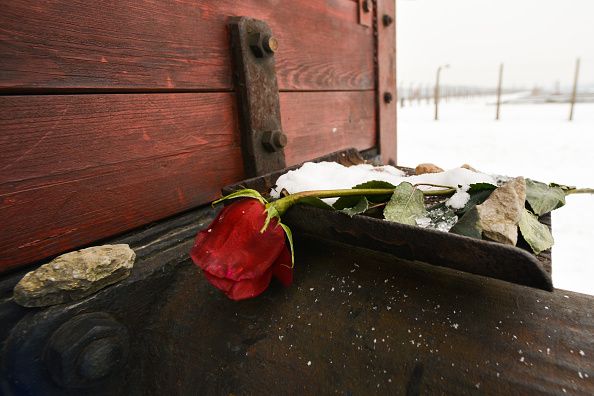 Updated | Poland's Senate approved a new law late Wednesday night that makes it illegal to blame Poles for the Holocaust or to call Nazi death camps in Poland "Polish death camps."
People convicted under the new law could face up to three years in jail or be fined.
Nazi Germany had six camps in Poland where Jews and others were killed, including the infamous Auschwitz-Birkenau extermination camp where over 1 million Jews were killed.
Leaders in Israel have been outraged by the proposed Polish law, known as the Nazi Complicity Bill, saying that it distorts history and hides the complicity of some Polish citizens in Nazi crimes. Others have said that the law infringes on free speech.
"The history of the Holocaust is painful and complex. We understand that phrases such as 'Polish death camps' are inaccurate, misleading, and hurtful," U.S. State Department spokeswoman Heather Nauert said in a statement Wednesday.
"We are concerned, however, that if enacted this draft legislation could undermine free speech and academic discourse. We all must be careful not to inhibit discussion and commentary on the Holocaust," she continued.
Israeli Prime Minister Benjamin Netanyahu called Poland's Prime Minister Mateusz Morawiecki to discuss the bill.
But Poland's leaders argue that Germany was responsible for the crimes the Nazis committed on Polish soil, and that attempts by journalists or historians to blame Poles are inaccurate and unjust.
"Auschwitz-Birkenau is not a Polish name, and Arbeit Macht Frei is not a Polish phrase," Morawiecki tweeted last week, referring to the infamous Nazi slogan "Work makes you free."
Poland was decimated by Nazi Germany during World War II, and millions of Poles were killed during the German occupation of Poland, including approximately 3 million Polish Jews.
Despite this, far-right nationalists who espouse Nazi-inspired ideologies have experienced resurgence in Poland in recent months. In November, around 60,000 people marched with ultranationalists and Nazis to mark the 99th anniversary of Polish independence.
Last week, three people from the neo-Nazi group Pride and Modernity were arrested after a video of them emerged celebrating Hitler's birthday and burning a large wooden swastika.
The new law, which was first passed by Poland's lower house late last week, must now be signed by Poland's president to come into effect.
This story has been updated to include a statement from the U.S. State Department.