Poland Plans to Remove 500 Soviet Monuments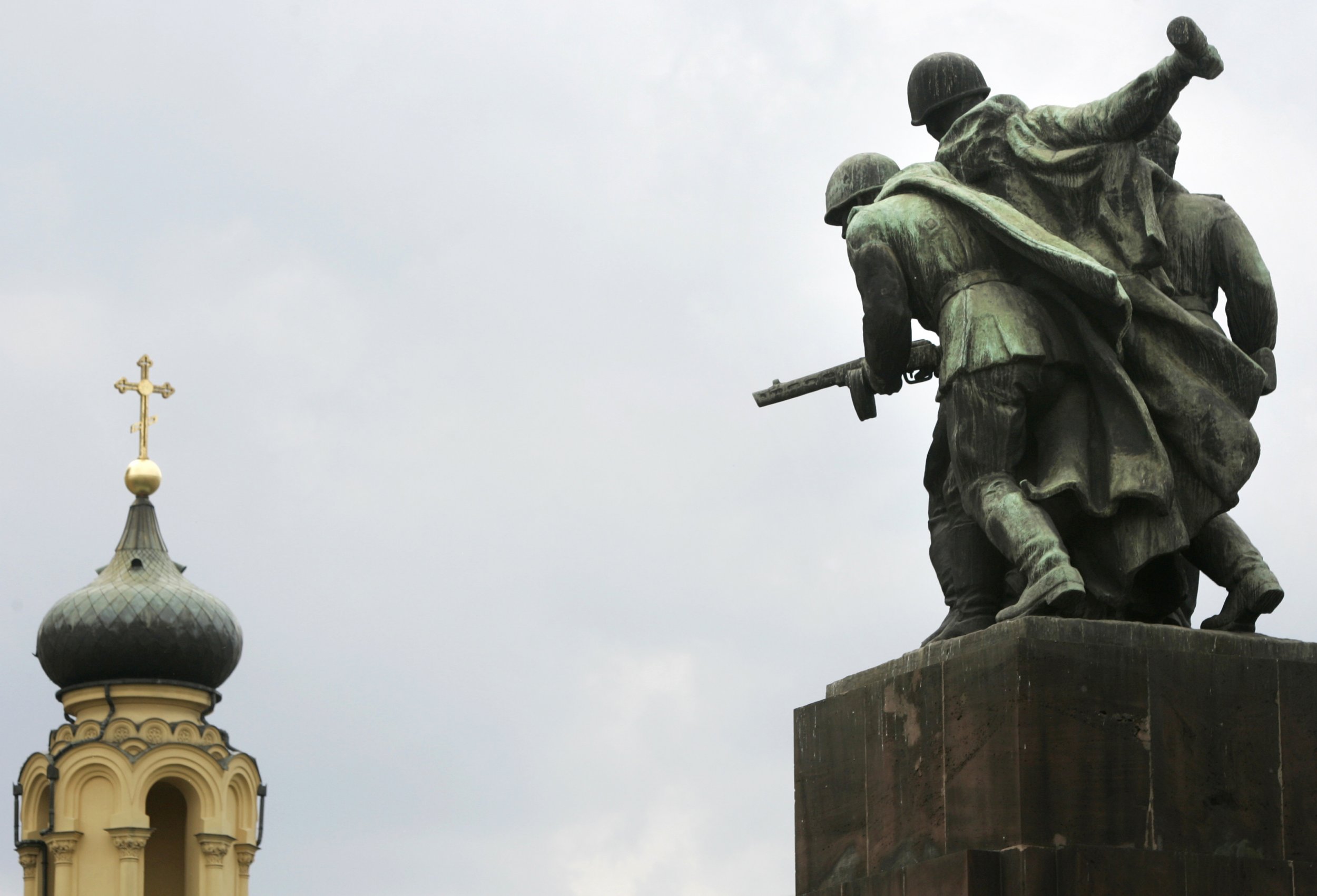 Poland's state Institute for National Remembrance (INR) has urged regional authorities to take down 500 Soviet monuments, the institute's director told Polish news site Onet.
Poland has a troubled history with the Soviet Union and its relationship with Moscow is linked to the debate over the 50 years of Soviet influence on the country. The INR was set up in 1998 to handle Communist archives and prevent the dissemination of pro-Soviet propaganda, most crucially by officially equating the establishment of Communism in Poland with an occupation.
Now the president of the INR, Lukasz Kaminski, has announced that state historians are setting up an "inventory of places where there are still Soviet monuments."
"By June we will begin a campaign that will urge local governments to liquidate Soviet monuments, before a relevant law is created," Kaminski said. "In my opinion, we have a great chance to be successful."
There is little nostalgia for the years that Poland spent as a satellite state to the Soviet Union, but initiatives to take down Soviet monuments in the past have sparked an overwhelmingly negative reaction from Russia.
In the wake of pro-Russian violence in Ukraine over the last two years, Polish authorities have taken down several Soviet monuments, much to Russia's disapproval.
After the removal of the monument to Red Army General Ivan Chernyakhovsky in September in the town of Pieniezno, Russia threatened Poland with "most serious consequences." Russian Ambassador to Poland Sergei Andreyev accused the country of "historic denial," arguing that if it were not for the Red Army's effort in World War II, Poland would have never survived as a country.
Only a few months earlier, authorities in the Polish town of Nowa Sol demolished a memorial to the brotherhood-in-arms of Polish and Red Army soldiers in June. The Russian Foreign Ministry responded with a statement saying, "mockery of our memorial sites in Poland has been built into the state policy." Russia has repeatedly accused Poland of disrespecting the memory of soldiers who died fighting the Nazis.
According to Kaminski, however, the nationwide initiative will not affect places of burial of Red Army soldiers and is aimed mainly at monuments that were not built by public initiative but rather by Soviet soldiers themselves. He also added that some monuments will also be preserved in museums, where they will be shown in historical context, as opposed to the "oversimplified" view of all Soviet soldiers as heroes.
"It is clear to us that Russia will protest," Kaminski said. "The Kremlin's diplomats react very violently every time a Soviet monument is removed."
He adds that the issue needs to be resolved quickly, so as not to allow time for "provocation" from Russia.
The INR's initiatives have often divided Russian and Polish opinion, most recently with the launch of a board game modeled on Monopoly that shows the difficulties of the Communist-era economy. The INR-designed game has been a bestseller in Poland and elsewhere. But Russia banned the game earlier this month after it failed to convince the creators to remove all historical references to Communism and turn it into a board game about shopping.
A spokesperson for Russia's Ministry of Foreign Affairs was not immediately available for comment. Russian MP Nikolay Arefiev told radio station RSN that the institute's "reptile" plans to remove statues represents "lackey" Poland's "ass licking" of the EU.