Poland to Exhume All 96 Bodies From 2010 Presidential Plane Crash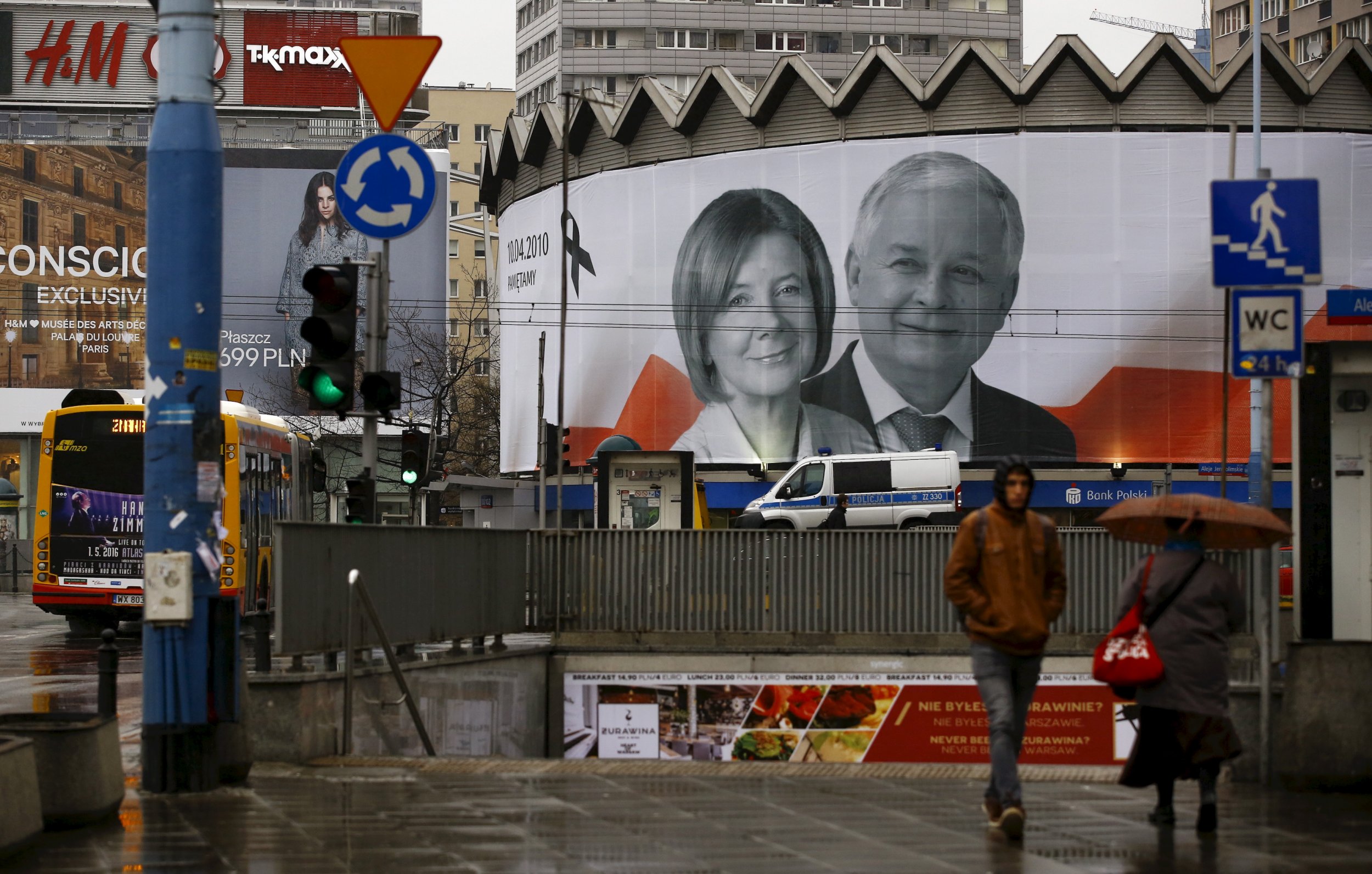 Polish prosecutors are to exhume all the bodies from a 2010 plane crash that killed the country's then-president Lech Kaczynski.
The country's ruling Law and Justice (PiS) party, which Kaczynski's twin brother Jaroslaw Kaczynski leads, believes an on-board explosion may have caused the crash.
Exhuming the bodies will allow investigators to conduct postmortem examinations on the corpses in the hope of establishing what caused the crash, Reuters reported. In addition, prosecutors said, six of the nine previously exhumed bodies were misidentified. Opening up all of the coffins would ensure this didn't happen again.
When the incident happened, an inquiry by the government concluded that pilot error was responsible. As well as the president, 96 people—including several politicians, senior army officials and the head of the central bank—died when the plane came down near Smolensk in western Russia.
After coming to power in 2015, the PiS, under Prime Min ister Beata Szydło, combined the roles of prosecutor-general and justice minister, thereby getting greater control over the investigation into the crash, which they relaunched.
The decision to exhume the bodies is likely to anger Russia, who the PiS has said benefited from the crash. It has also accused the Kremlin of withholding evidence relating to the incident, although Russia said it cannot return these items until its own criminal investigation is complete.