Poland Rejects Plans to Take in More Refugees After Brussels Attacks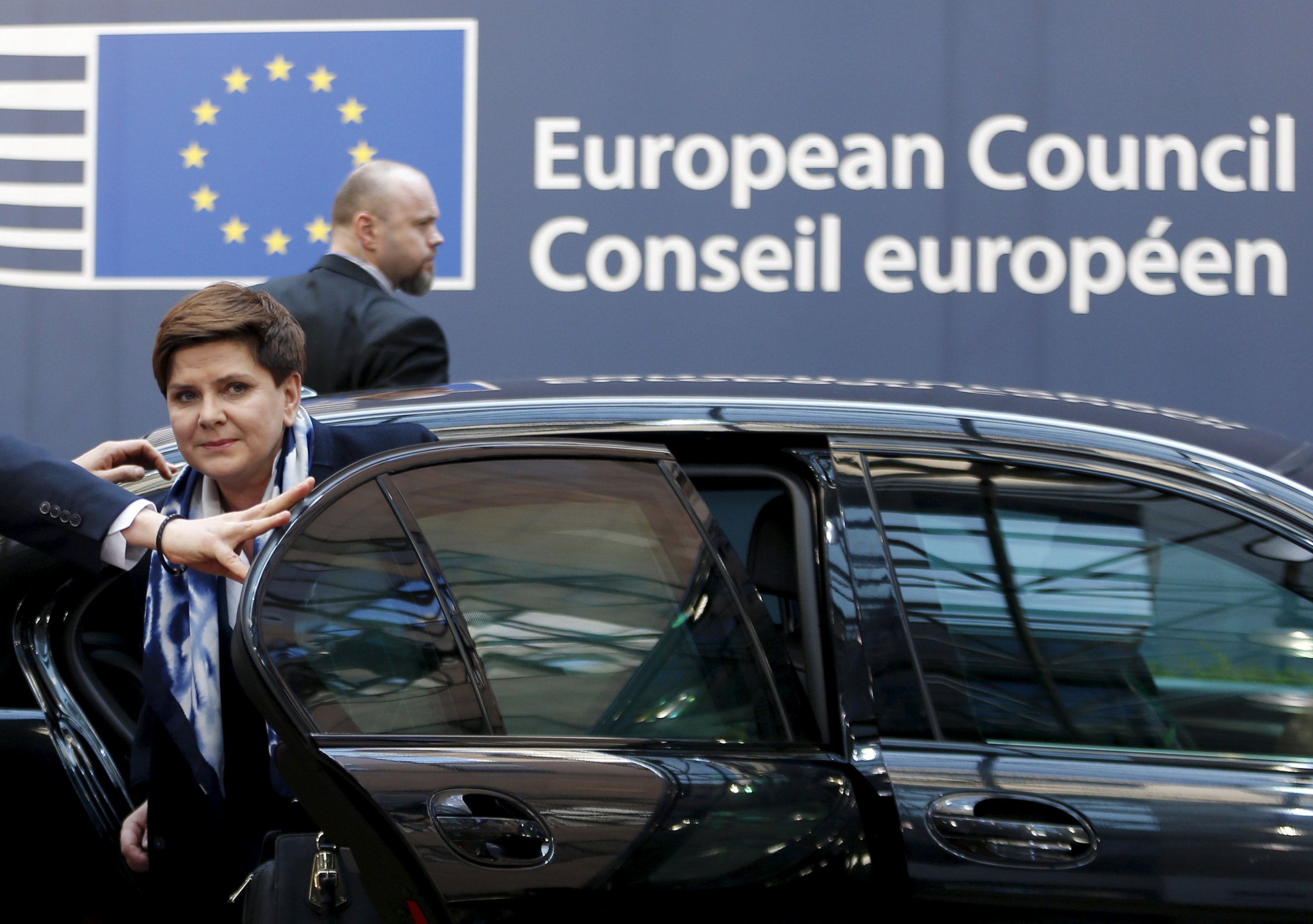 Poland will not take in more refugees from the Middle East in a bid to protect its citizens from attacks such as the deadly blasts that killed 31 in Brussels on Tuesday, Radio Polska reports.
Both Poland's Prime Minister Beata Szydło and government spokesman Rafał Bochenek said the country would not make good on its promise to resettle 7,000 refugees. The nation's conservative, anti-migrant government agreed to the deal after pressure from the EU.
"I do not see how Poland could take in immigrants at the moment," Szydło said on Wednesday, only a day after the fatal blasts in Brussels. "The previous government vouched to take in refugees. It agreed to accept several thousand people, who could come to Poland on a voluntary basis.
"A total of 28 EU countries agreed to it, to solve this problem through relocation. But I say it very clearly—I do not see how Poland could take on any immigrants in the present circumstances," Szydło said in a televised interview with Superstacja channel.
Government spokesman Rafal Bochenek added separately that the current EU system of checks on incoming migrants was unsatisfactory.
"We cannot... allow a situation to develop whereby the events that are now happening in Western Europe spread to Poland," Bochenek said. "Many such events have taken place in the past few months and we want to protect Polish citizens from that."
The Polish government and its Central European neighbours such as Hungary and Slovakia have repeatedly argued that they cannot take on refugees, as they do not have the economic prosperity of Western members.
None of the suspects currently identified as the likely culprits of the Brussels attacks arrived to Belgian as asylum seekers, however. Belgium-born brothers Khalid and Brahim el-Bakraoui and a third man identified as Najim Laachraoui have been named as three of the four suspects behind the attacks.