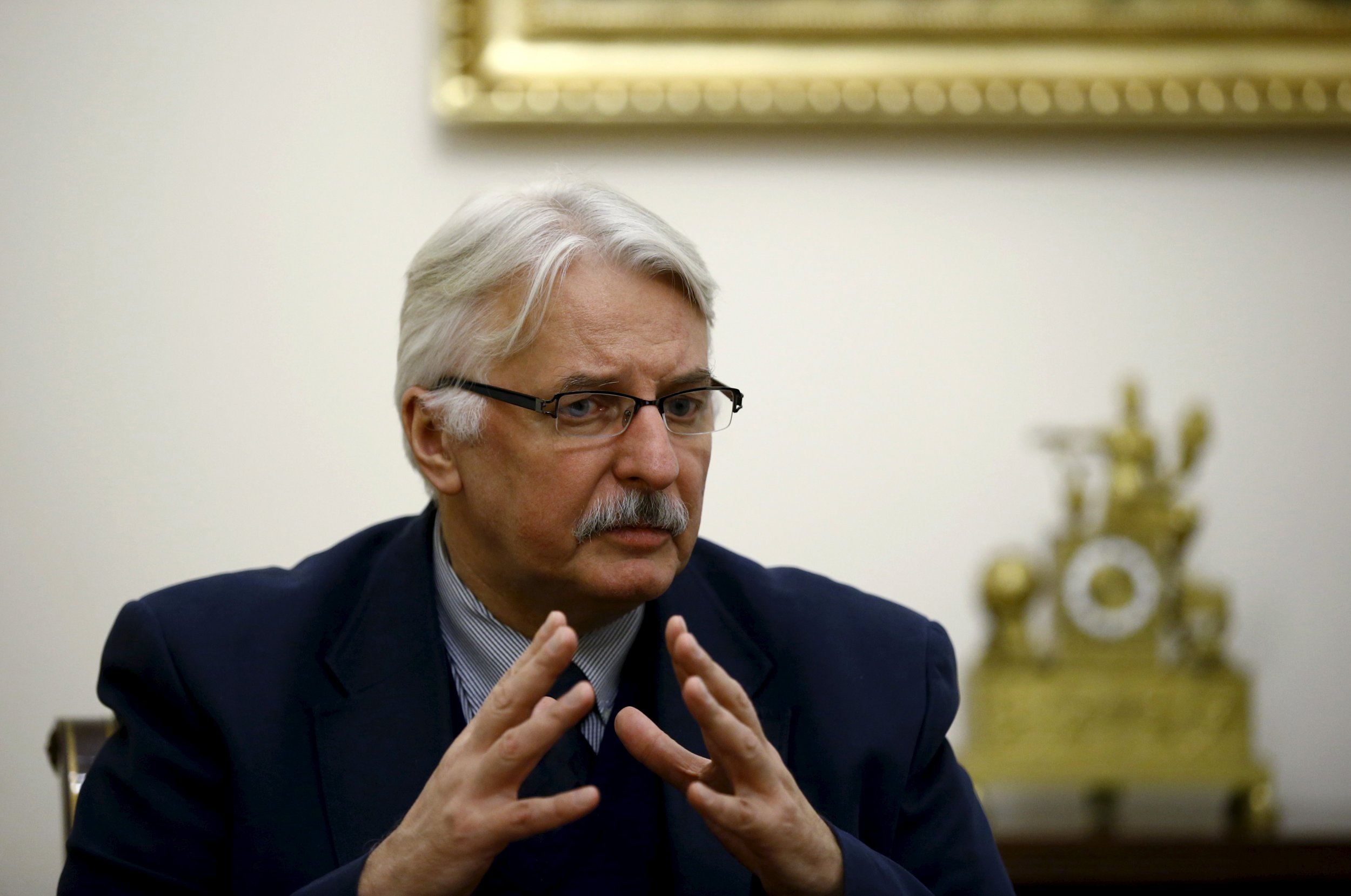 Poland has rejected reports that it could strike a deal with Britain over a previously off-limits aspect of Prime Minister David Cameron's EU membership renegotiation.
Cameron is seeking support from other European leaders for a raft of proposed reforms, including a controversial proposal to limit access to benefits for EU migrants who come to Britain. This would allow him to campaign for Britain to remain in the union in the country's forthcoming membership referendum.
Alhough Poland has been critical of the plan in the past, this weekend Foreign Minister Witold Waszczykowski told Reuters that his government might be willing to further discuss the proposals if Britain offered significant help for its push to increase the number of NATO troops on Polish soil.
The Polish government wants to secure a good deal at a NATO summit to be held in the capital Warsaw in July, Reuters reported. "Britain could offer something to Poland in terms of international security," Waszczykowski said. "Britain could support our expectations related to an allied military presence on Polish territory."
"It would be very difficult for us to accept any discrimination," he added. "Unless Britain helped us really effectively with regard to the Polish defence ambitions at the summit in Warsaw."
But the Polish Foreign Ministry has rejected interpretations of his remarks by media outlets, including Reuters and the Daily Telegraph, saying that Waszczykowski had not meant he would be open to discrimination against EU migrants.
A statement released after the interview said: "I wish to state that that the minister emphasised twice and unequivocally that Poland would not oppose a cut in social benefits for our countrymen in the U.K. only if the U.K. government decided to lower them for all people living in the U.K."
Stephen Booth, co-director of the think tank Open Europe, tells Newsweek that the foreign minister's comments to Reuters "are basically positive, but the devil will be in the detail." The precise extent of any compromise reached on this issue will come in for detailed scrutiny in the British press.
But Booth also points out that this is a rare example of another EU state asking for help from Britain in an area where the U.K. is well-placed to offer it—in this case over NATO policy—rather than simply seeking concessions from Cameron. "It's positive that other member states are actually asking for things from Britain and the U.K. should be making more of that," he says.
Open Europe last year said that Poland, the Czech Republic and Lithuania were among countries with strong reservations about Cameron's benefits plans. The Prime Minister's other desired reforms include bolstering national parliaments, setting a target for the reduction of red tape and protecting the single market for Britain and other non-Euro countries.
Cameron has limited time to secure a mutually acceptable deal with other EU states. In December he gave his strongest hint yet that a referendum could take place this summer.