Poland Says Germany Could Owe $850 Billion in World War Reparations
The Polish government said that Germany could be liable for as much as $850 billion in war reparations for the damage the Nazis caused the country in World War II.
Polish politician Arkadiusz Mularczyk is in charge of a unit tasked with calculating the cost of Germany's war damages after it killed 6 million Polish citizens in the conflict. The Nazi regime of Adolf Hitler occupied Poland for seven years, from 1939 to 1945.
"We are talking about very large, but justified, amounts of compensation for war crimes, for destroyed cities, villages, and the lost demographic potential of our country," Mularczyk told Polsat News, a private broadcaster, according to the Associated Press.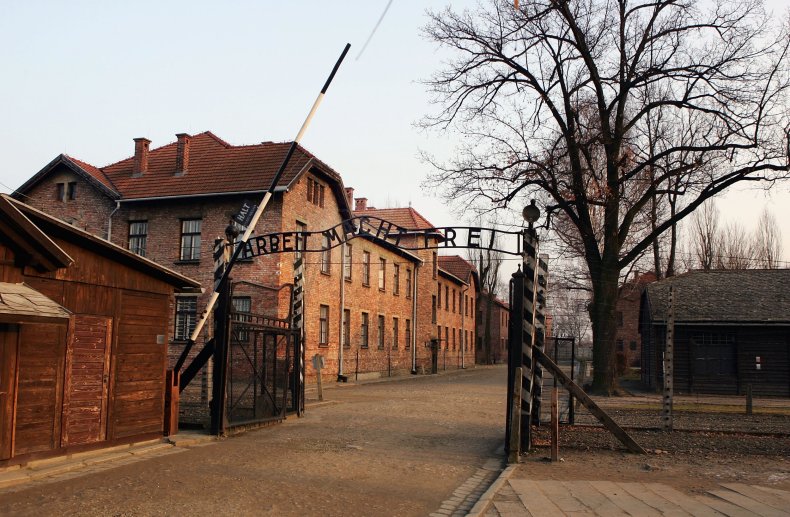 Poland had never asked Germany for the war reparations before, and Germany said it did not owe Poland because of an agreement signed between the two countries in the 1950s.
But Poland's conservative government is now trying to calculate how much Warsaw would be owed, with a view to reclaiming some or all of the money. It said the agreement to waive the reparations, signed in 1953, did not count, as Poland was then under the auspices of the Soviet Union.
The German parliament's legal experts said last year that the country did not owe Poland any reparations. It remains unclear what the outcome would be if Poland did make an official demand for the large sum.
Poland has made moves to exonerate itself of any blame for actions on its soil during the conflict. It introduced a controversial law that will pass down a maximum prison sentence of three years to anyone who accuses Poland of responsibility for crimes committed in World War II.
Israel condemned the bill as an attempt to rewrite history, saying some Poles were guilty of taking part in several atrocities against Jews, sometimes in tandem with the Nazi regime. The Polish government bid to estimate the cost of the German occupation appeared to be another way for it to disregard any blame for World War II crimes committed on Polish soil.