Poland to Spend $42bn on Military Hardware in Next Decade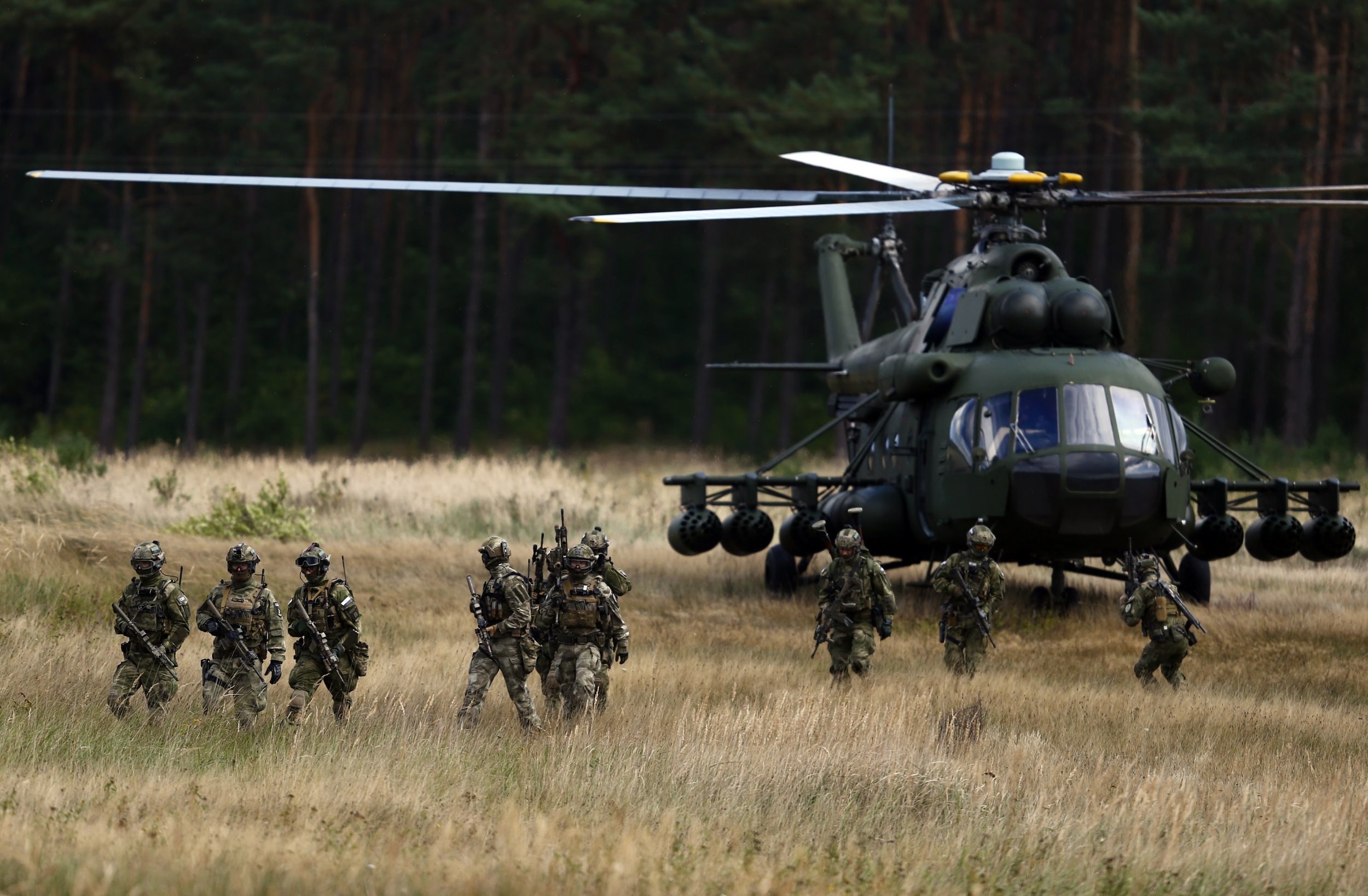 In a bid to shore up their defences in the wake of the Ukraine conflict and increasing aggression from Russia in the East, Poland has begun an unprecedented spending spree aimed at updating its armed forces.
AFP reports that Poland is set to spend $42 (€34) billion on the upgrade over a decade which would make it one of the few NATO members to reach the agreed defence spending target of 2% of GDP.
In 2009, Russian army manoeuvres simulated an attack on the country from air and sea, and the deterioration of the security situation in Ukraine has made Polish security chiefs increasingly nervous, with Polish Defence Minister saying last month "it is clear there are less and less chances for a peaceful solution to the Ukrainian crisis."
Gustav Gressel, a defence analyst at the European Council on Foreign Relations, says that Poland had planned modernisations of its armed forces in 2012, but the conflict in Ukraine confirmed the necessity for upgrades and they are now to be sped up due to the situation in Ukraine.
European and American firms are bidding for the contracts to supply military hardware including submarines, anti-aircraft systems, combat drones and a deal for 70 helicopters worth around $2.8 (€2.5) billion.
While NATO chiefs will be pleased with the rise in defence spending to the target 2% of GDP, Gressel says other member states may not follow suit. "Poland wants to play a bigger role than just being a security consumer. It wants to be a bigger part of a strong European alliance. The Baltic countries are of course beefing up their defence, but the states are very small in relative terms. The other central European states don't feel a direct threat."
"The other problem is Romania which now has a de facto border [across the sea] with Russia through Crimea, although of course it's not an official one. The build up of Russian forces there is quite substantial. They will be the next one to have a defence budget rise."
And the backdrop to Poland's defence spending remains ominous. Although a cease-fire was agreed last week between the Ukrainian government and pro-Russian separatists, heavy fighting has continued in the East of the country with at least four Ukrainian soldiers reportedly killed since the ceasefire was supposed to take effect.
Upgrading its military is just one measure Poland is taking to protect itself from the threat from the East. The country also signed a military pact with Ukraine and Lithuania in September last year following Russia's annexation of Crimea.