Poland's Kaczynski on Death Threats and Reform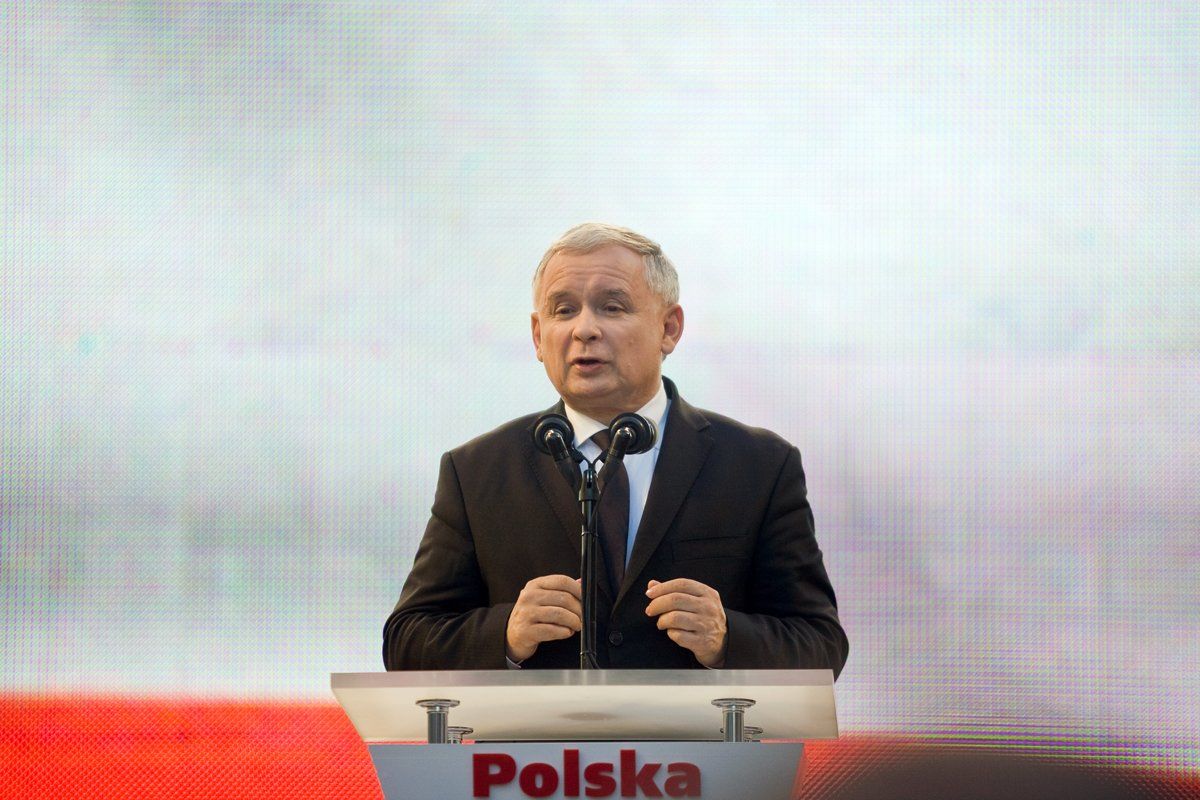 Polish President Bronislaw Komorowski met Barack Obama last week at the White House to discuss the new START treaty as well as economic cooperation. Afterward, at the press conference, Obama mentioned the plane crash in Russia last April that killed President Lech Kaczynski and 95 other members of the Polish elite. The political fallout of this tragedy was on the mind of Jaroslaw Kaczynski, the late president's twin brother, and head of the opposition when he spoke to NEWSWEEK's William Schreiber. Excerpts:
What was the purpose of the meeting between the two leaders?
It's established practice for an elected Polish president to meet his American counterpart. The same pertained to my late brother. It is vital we ask what course this visit set. Condoleezza Rice liked to use the phrase "strategic partnership" to describe our countries. I wouldn't go that far. When George W. Bush and my late brother were in office, relations were good, but they were nothing extraordinary.
Have Poland-U.S. relations declined since your brother visited Washington?
Put Obama's politics aside—American politics have always been dynamic. During the Clinton administration our hopes of joining NATO collapsed, but later Bill Clinton welcomed us into the alliance. However, if Komorowski remains skeptical of Polish-American relations and shares the opinions of nations like Germany, it won't be good for Poland.
Has Komorowski neglected the investigation into your brother's death?
His administration didn't deal with the issue at all. If Poland had a normal political system, Komorowski and [Prime Minister Donald] Tusk would be forced to retire. Their moral and political responsibility for the crash is unquestionable. I'm not talking about legal or criminal charges; those have different criteria. They waged a harsh political campaign against Poland's late president that compromised his security. The visit to Smolensk was conducted in a manner that greatly undermined his safety. If not for their actions, the catastrophe would not have happened—whether it was truly an accident or if a third party interfered. Yesterday I heard the daughters and the wives of the victims speaking at the European Parliament. They said when they call for intervention in the Smolensk case, they are treated like enemies of the state.
You recently sent a letter to the U.S. Congress asking for help. Should the U.S. really get involved?
If normal procedures were followed between Poland and Russia, or if the EU was capable of intervention, it wouldn't have come to this. We're interested in getting the truth.
Some have noted increased hostility over the Smolensk crash debate. An assassin targeting you killed a legislative assistant. Do you fear for your safety?
Yesterday I received a threat [saying] that if I go to the province of Silesia, I will be bombed, blown to thin air. For the past 19 years I've been holding meetings there. That doesn't mean I won't go. This increased aggression in politics is exclusively one-sided. It's an attack launched at us because we are seen as a threat to the post-communist establishment. And, frankly, we are a threat. There's no need to hide it.
Some say the crash was a turning point in Russian-Polish relations. What's your response to those who see a bright side?
I'd rather not talk about positives from a crash where my twin brother, his wife, our friends, and so many others were killed. The Russians played skillfully. They pinpointed a weakness: Prime Minister Tusk. He immediately accepted condolences and publicly embraced [Russian Prime Minister Vladimir] Putin. He put himself in a position where any blame directed at the Russians would also be on his shoulders. I was at the airport on the same day and was offered the same thing, but declined. [British Prime Minister] David Cameron congratulated me on that decision later.