A polar bear invaded a campground in Norway's remote Svalbard archipelago on Friday, attacking and killing a foreign man at the site.
The bear entered the camp in the early hours of the morning, around 4 a.m., according to officials. The man involved in the incident has not yet been named. He was rushed to Longyearbyen hospital after the incident, where he was pronounced dead.
No other campers were injured, but six people were treated for shock after witnessing the attack. The bear was shot by onlookers and was later found dead in a parking lot near the airport.
The Svalbard governor's office explained that two bears had been spotted in the area that week, but it was so far unclear as to whether this bear was one of the pair.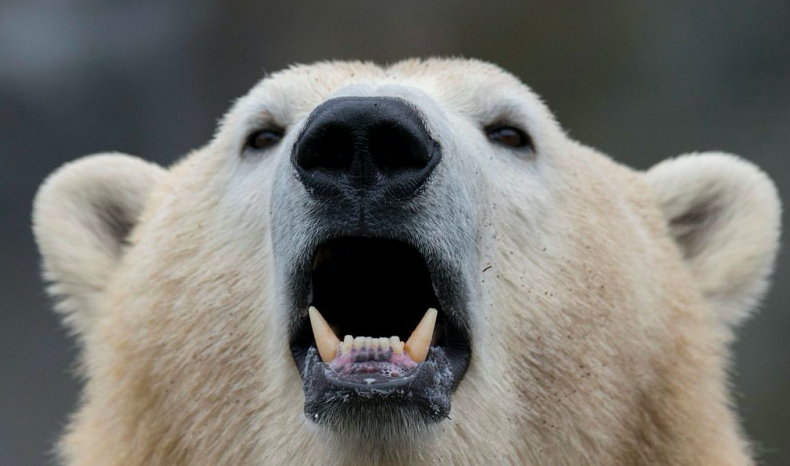 State local authorities advise visitors to carry a firearm if they are camping in remote areas of Svalbard, or if moving between more populated areas. However, the Longyearbyen campground has conflicting information on its website, stating that loaded weapons are not allowed on the premises and alarm systems and emergency flares should not be used during the summer months.
The Svalbard archipelago is extremely remote, sitting around 500 miles off the Norwegian mainland. Around 20,000-25,000 bears live in the Arctic.
Polar bears are the most carnivorous species of bear and hunt seals by using their sense of smell. They are extremely powerful creatures, with males weighing up to 1,500 lbs. Some experts believe polar bears are likely to look for alternative sources of food if their traditional diet is affected by climate change. Climate change, resulting in the earth's rising temperature, is causing the Arctic ice caps to melt, and reducing the habitat of seal populations.
The last death in Norway due to a polar bear attack was in 2011 when British teenager Horatio Chapple was killed at a campsite while on a British Schools Exploring Society trip. The 17-year-old boy was attacked while he slept, and endured fatal head and upper body injuries.
The broadcaster NRK reported that five people have been killed by polar bears since 1971.