Polar Bear Kills Man Trying to Protect His Children from Attack
A father has been killed in a polar bear attack while protecting his two children in the northernmost Canadian territory of Nunavut.
Royal Canadian Mounted Police confirmed the 31-year-old, identified as Arviat resident Aaron Gibbons, was killed on the evening of July 3 in Century Island, located around 6 miles outside the Hamlet of Arviat.
Gibbons was pronounced dead after emergency services attended the scene. The polar bear responsible for the rare fatal attack was later shot and killed by another adult.
The victim's family have since praised the 31-year-old for his actions after he told his two young children to run away while putting himself between them and the bear to protect them from the attack.
"He was enjoying his day with his children," his uncle Gordy Kidlapik, told The Canadian Press news agency.
"They were surprised by a bear that had started to stalk or charge toward one of his children."
The children, described as elementary school age, managed to escape the bear unharmed and used a boat's radio to call the authorities.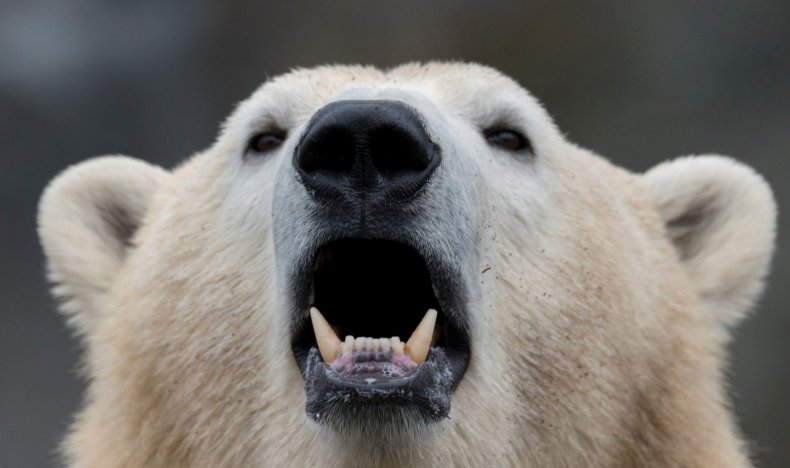 "Definitely Aaron died a hero, he protected his children," said Gibbons' cousin, Eric Anoee, told CBC News. "It's [the] right word to say right now."
RCMP confirmed that Gibbons was unarmed at the time of the attack, although it is believed he would have had a weapon on his outing to the island, which is a popular fishing and hunting spot, reports the BBC.
Residents of Gibbon's hometown of Arviat have described their shock at his death in what was the first fatal polar bear attack to occur in the area for 18 years.
"It's really just incredibly sad, we're a small community and when something like this happens, it affects the whole community," John Main, MLA for Arviat North–Whale Cove said.
Dan Pimentel of Nunavut's Environment Department confirmed the last fatal bear attack in Nunavut occurred in 2000, 124 miles up the coast from Arviat in Rankin Inlet.
According to a 2017 report from the U.S. Fish and Wildlife Service, there have been a total of 20 fatalities between 1870 and 2014, although that list is likely to be incomplete, reports The Globe and Mail.
Nearly two thirds of those attacks were by young male polar bears who were starting to starve with around nine in ten attacks occurring between July and December when sea ice is at its lowest.
Pimentel said further investigations are needed to determine the health of the bear which killed Gibbons. "That will have to wait until our conservation officers get there and are able to examine the bear," he said. "There's only limited information you can get right away as to the health of the bear."