Polar Vortex: Aerial Photos of Frozen Chicago, Niagara Falls and New England
The Polar Vortex that has gripped the Midwest for days has moved eastward into New England. The air behind it should warm up quickly; temperatures in Illinois are expected to rise by as much as 80 degrees over the next couple of days.
But ahead of the big thaw, photographers took to the air over Chicago to capture stunning aerial photos of the city seemingly trapped in the ice covering Lake Michigan. Snow covers Soldier Field football stadium, while ice builds up around Navy Pier.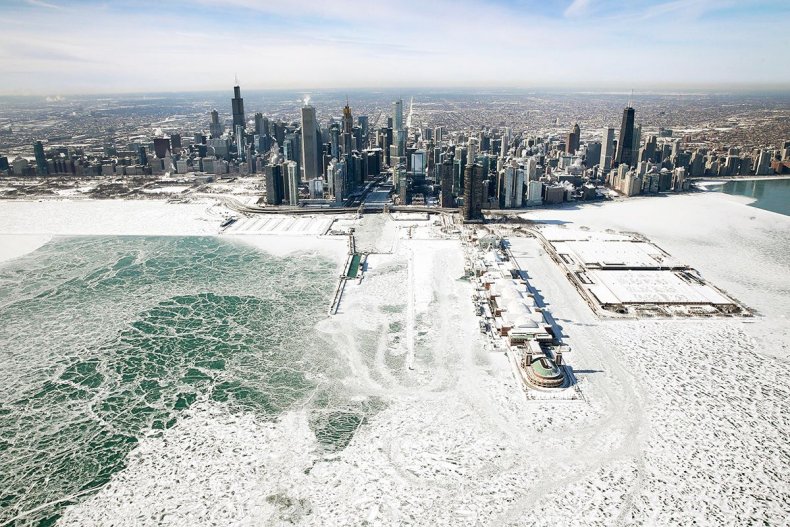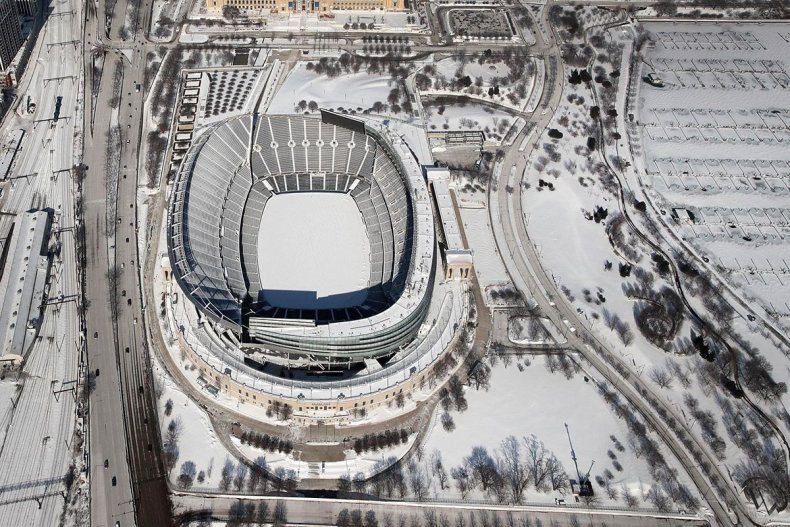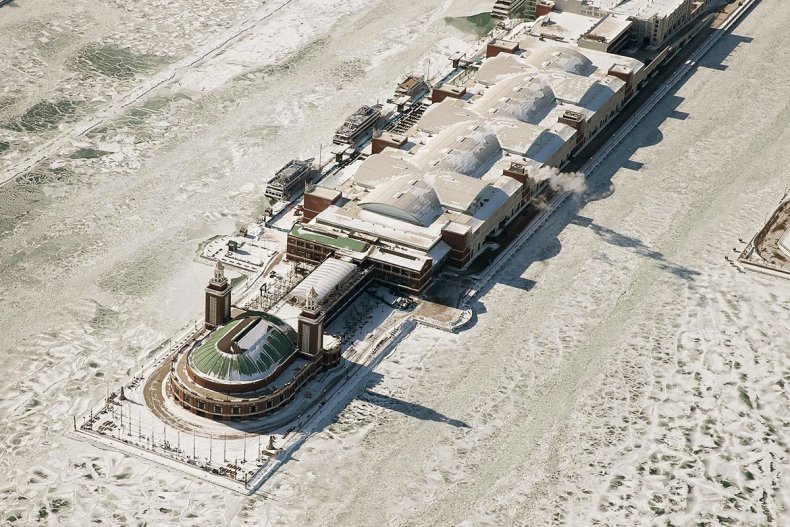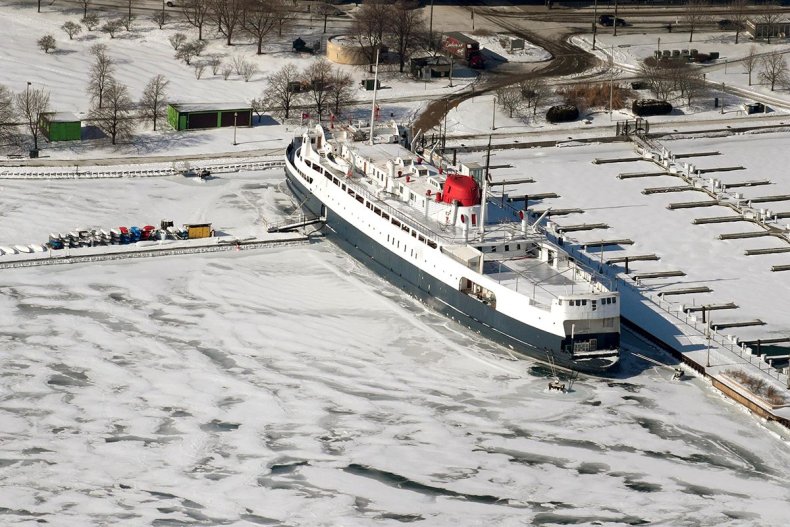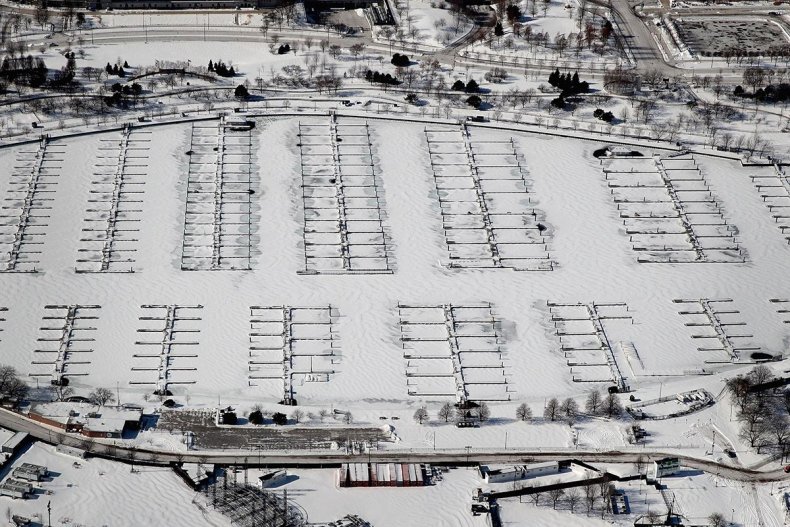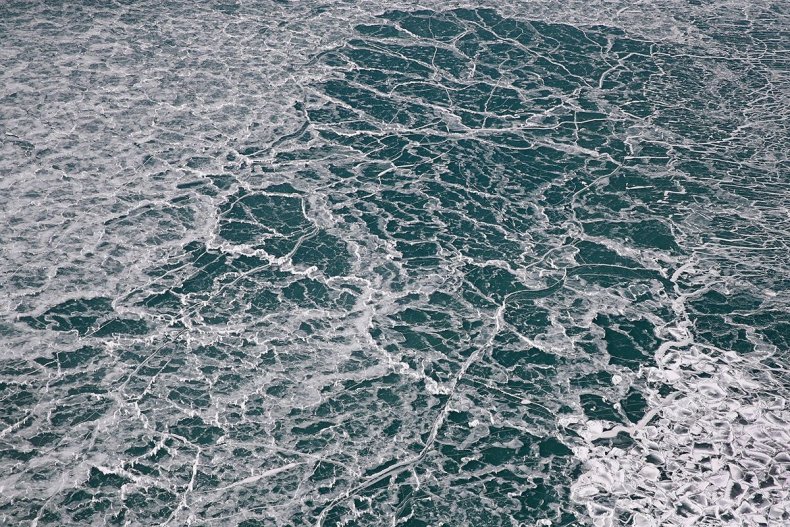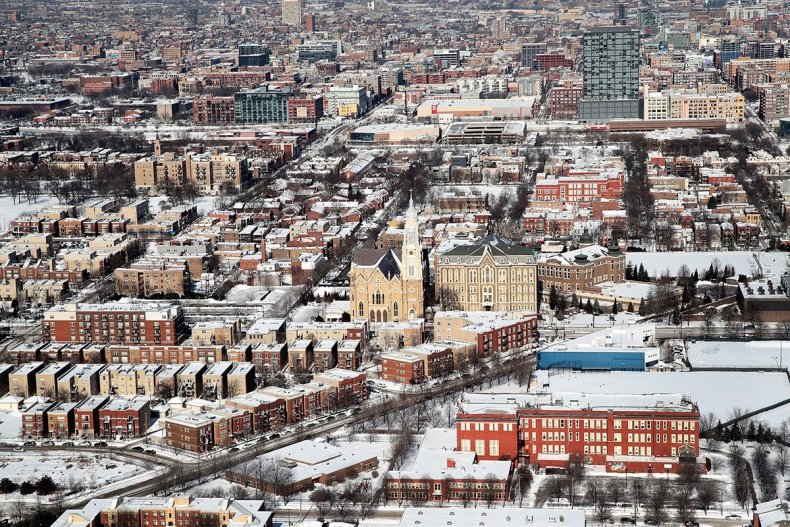 Across the Midwest this week, more than 30 record lows were shattered. The National Weather Service said it has been more than 20 years since the Midwest and Northeast last experienced a similar blast of freezing air. The service reported that the town of Cotton in Minnesota had the lowest national temperature at minus 56 degrees Fahrenheit (minus 48 C).
Accuweather reported that the wind chill made it feel like minus 77 F in Thief River Falls, Minnesota, on Tuesday evening.
The Arctic temperatures have been blamed for at least 21 deaths. The cold was so severe that frostbite could set in within minutes, making simply going outside potentially deadly. States of emergency were issued in Wisconsin, Illinois and Michigan, leading to the closure of schools and businesses, while more than 2,000 flights were canceled nationwide on Thursday.
Amazing photos show ice formations created by falling water and mist around the partly frozen Niagara Falls, as temepratures plunged well below zero on the U.S.-Canadian border.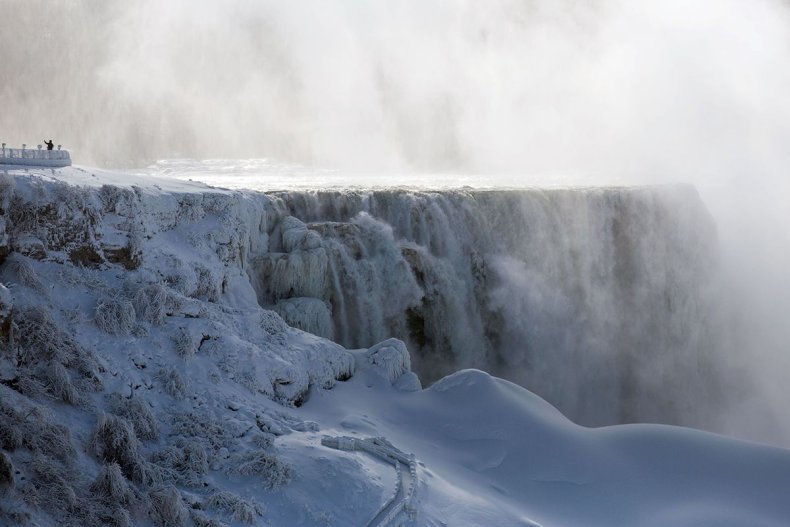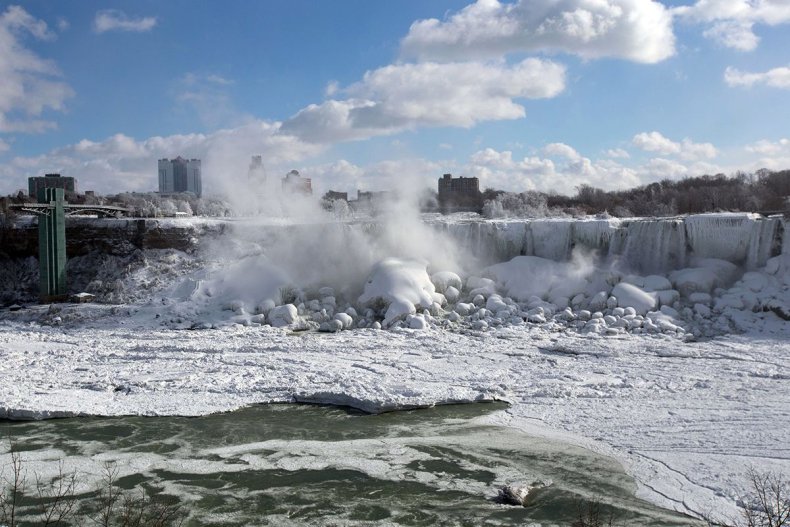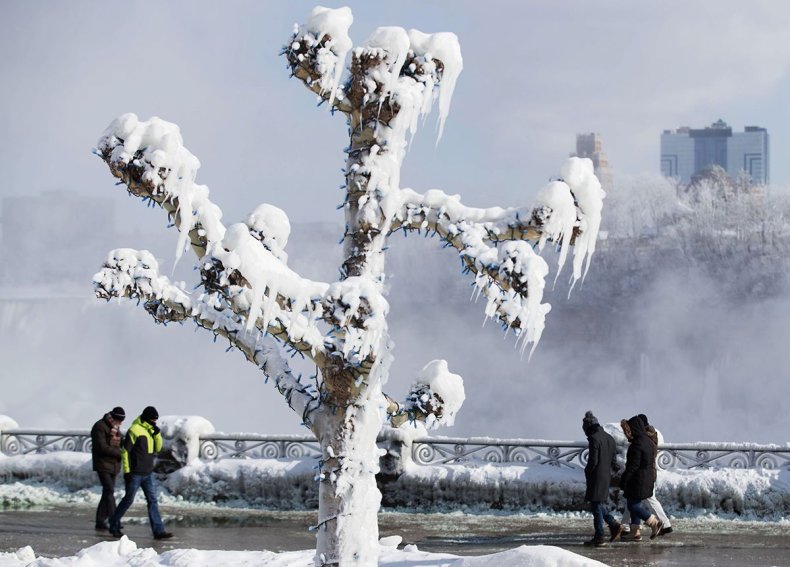 The deep freeze has now plunged into New England, bringing subzero temperatures and dangerous wind chills. Tom Hawley from the National Weather Service told the Associated Press that Whitfield in New Hampshire experienced a low of 14 below zero.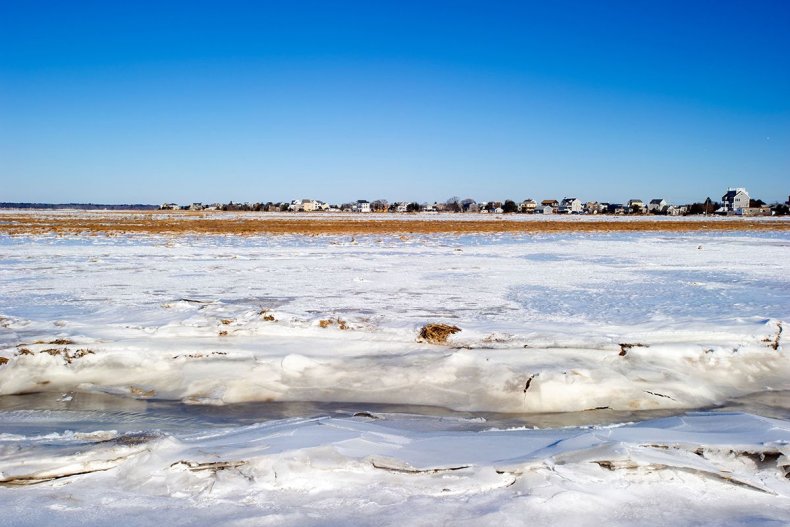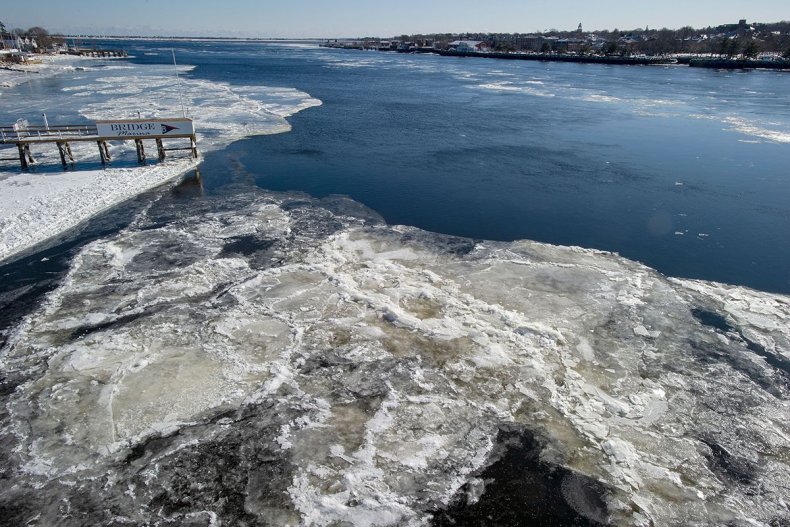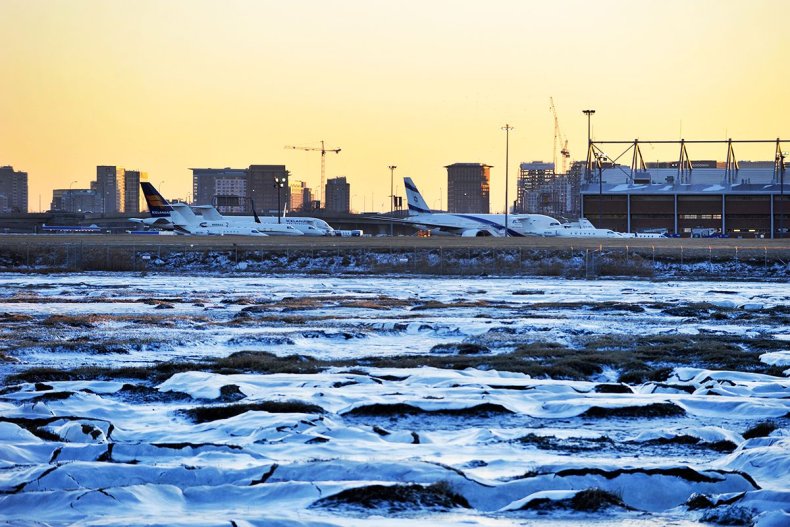 Temperatures will rise to well above zero across the Midwest today. By Saturday the Upper Midwest should be seeing highs in the 30s or low 40s, while the central Plains may even hit the 60s.
Jeff Masters, meteorology director of Weather Underground told AP: "I don't think there's ever been a case where we've seen (such a big) shift in temperatures" in the winter. "Past record-cold waves have not dissipated this quickly. Here we are going right into spring-like temperatures."
Homeowners and drivers are warned that the dramatic warming may cause burst water mains and pipes and lead to potholes, bent wheel rims and flat tires.