Polaroid Go Instant Camera Review: Summertime Photo Fun Is Here
What's the point of an instant camera in 2021? I exclusively use my iPhone to take photos for work and personal use. I even have some photos available for licensing on Getty Images that I shot on a phone. The cameras we all have with us now are incredible on a technical level. The point is, there's almost no casual need for any kind of single-purpose camera, let alone an instant one. There's no need except, of course, for fun and creating tangible souvenirs of our immediate memories. That's where Polaroid's instant cameras have lived for a long time. Even Fujifilm has seen the trend explode and went headlong into making its own Instax cameras and portable mobile printers. The latest entry into this space is Polaroid Go, and it really wants to spur on your fun.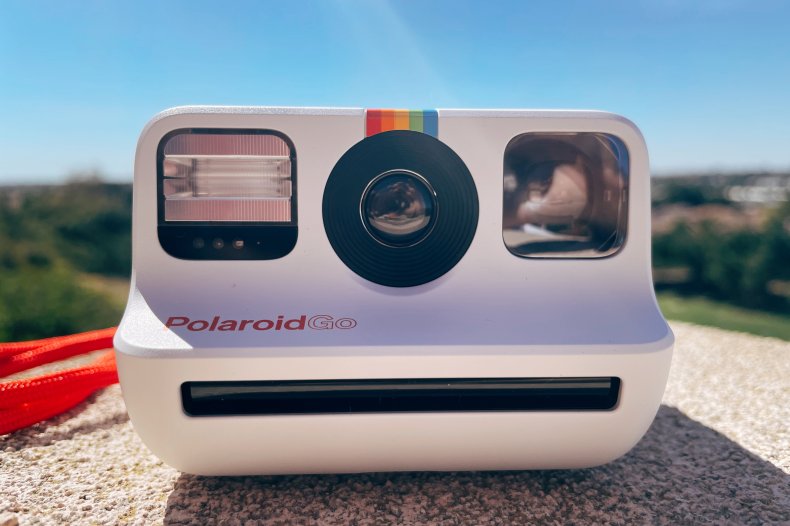 The Polaroid Go is a compact, delightful instant shooter that makes it easier than ever to bring this type of device along. It includes a flash, rechargeable battery and reflective front viewfinder for selfies, all packed into a familiar aesthetic.
The print quality might be less than ideal, but it's still in keeping with the Polaroid prints of yesteryear. All around, the new Go camera delivers a punch of fun that might even encourage you to go out and make more memories.
A Polaroid Instant Camera Look
When I say the Polaroid Go is tiny, it's not hyperbole. The company claims that it's the world's smallest instant analog camera. While petite, it isn't pocketable, but it also doesn't feel too small. It actually feels just right to hold in the hand. Its size is also ideal for throwing in a backpack or larger purse.
The Polaroid Go is largely void of color on its exterior, but it still feels aesthetically bright and cheerful thanks to its small rainbow mark. Its name appears on the front in red, and there's a red shutter button, but other than that, this thing is as neutral as can be. It comes with a red hand strap, but its use is optional.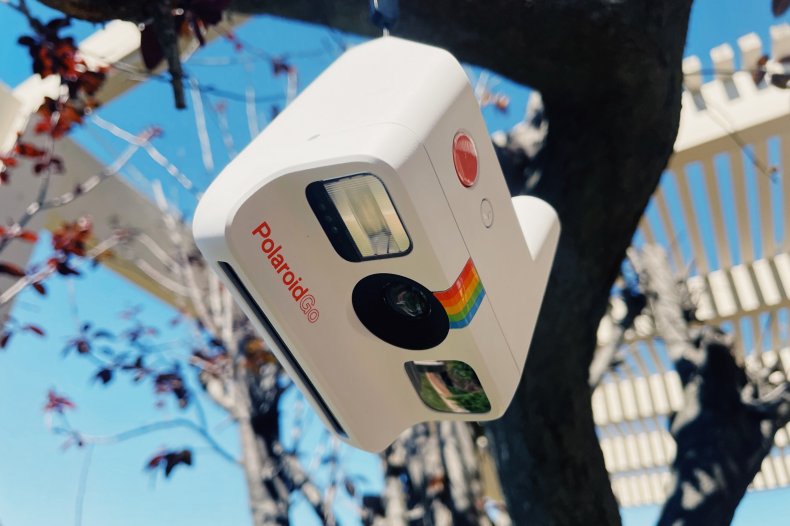 The Polaroid Go includes plenty of features from its larger sibling the Polaroid Now. It has a built-in rechargeable battery. It can print double-exposure pictures. It also has a self-timer function. The small camera is simple, inside and out, but it feels like a complete package ready to capture the moment.
Having Picture-Taking Fun
If you've never owned an instant camera before, the idea of being selective with hitting the shutter is strange. It's addictive to press the button over and over to view the results after the images' 10- to 15-minute development time. There's nothing stopping you from doing that, other than money.
The Go starter set includes two packs of film with eight prints each. Ordering another double pack will cost $20 for the 16 total prints. At more than a dollar each, these memories should be considered valuable.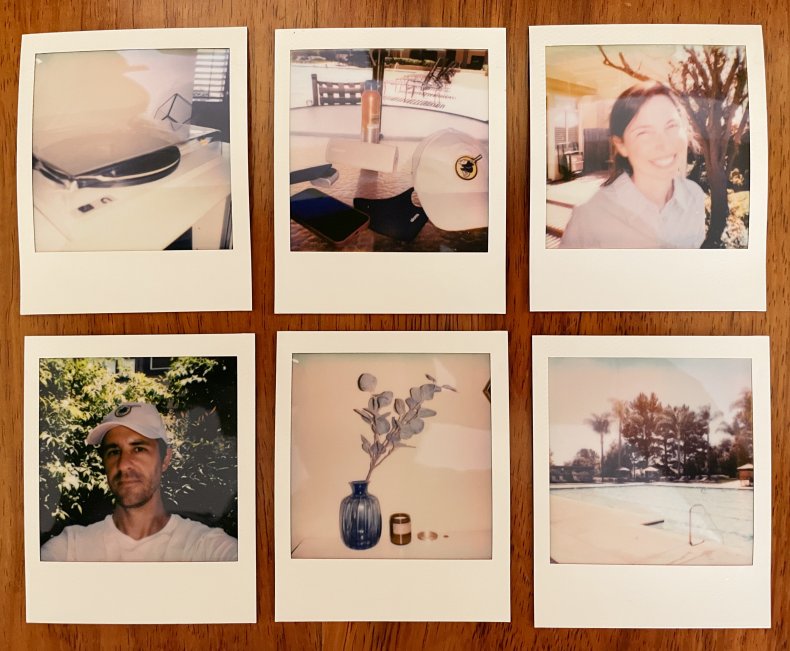 I think that the pictures' inherent value is part of the instant-photo experience. Most people will know that each photo costs something to take. It's a sign that these friends and moments are special. In my case, I felt that tug of importance, even though I mostly just wanted to see how the camera performed across different conditions.
The Polaroid Go works best in full natural light. Occasionally my prints had a washed-out exposure, but it's hard to nail down exactly why that is. The camera's instructions indicate turning off the automatic flash if an outdoor subject is farther away than 6.5 feet to prevent the camera's aperture from re-adjusting itself. I tried to be intentional with this, but since the flash is automatically re-enabled after each shot, it was hard to keep track of. The flash likely had much to do with my experience of varying picture quality, but I'm hesitant to say it's universally attributable.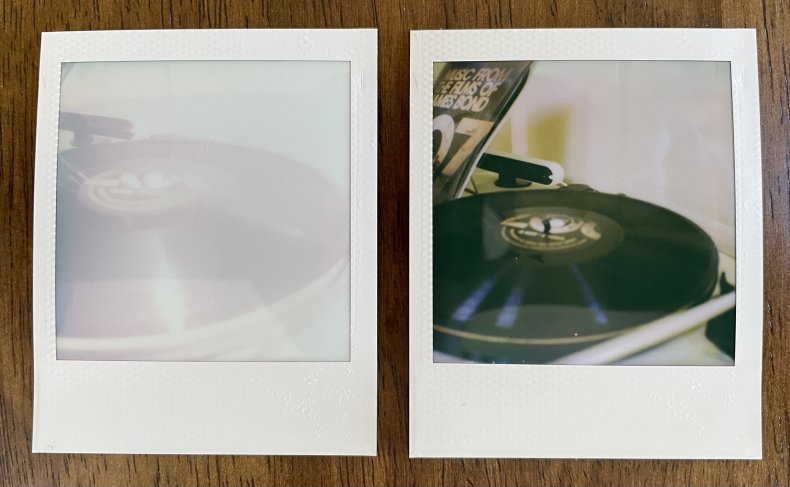 Nearly all the photos I took were at least clear enough to see the people or objects. None were a complete waste. Some were less flattering than others, but it's kind of the nature of the beast. Miniature components are not a camera's friend. Still, even with the worst results, there was something unique worth holding on to.
Built into the Polaroid Go is a double-exposure feature. This allows you to take two pictures and overlap them on a single film print. Why would you want to do this? Maybe to help express your creativity. Really, though, it's just a neat feature that may or may not be able to be put to good use at some point. I tried it and you know what? It did have a cool factor to it. The key with double exposures is the subject matter. Things like blending scenery and portraits will produce the most satisfying results. To activate this feature, double press the flash button on top of the camera.
There's also a self-timer built-in. Hold down the flash button for more than two seconds to use it. An amber-colored light will display under the flash in front, and it gives you nine seconds to get everyone ready once you press the shutter button. The self-timer works as advertised. I'm unsure of the handiness of the feature because the camera has no tripod-mount screw, but it's still nice to have even if you don't use it.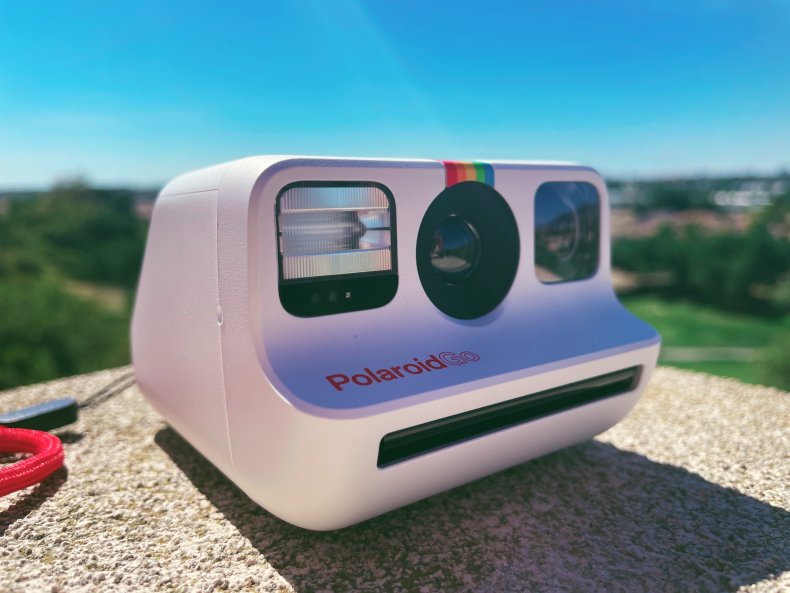 Compared with other instant cameras I've used in the past, the results from the Go were similar, but just not quite as good as larger cameras can achieve. Like the Go, the prints are also small. The viewable photos are 1.8 inches by 1.8 inches and feature the standard Polaroid white frame. The essence of the Go is all about being portable and taking it with you.
Should You Buy the Polaroid Go Camera?
If you're looking for the best quality instant photos, the Polaroid Go might not be the right fit. The Polaroid Now or a dedicated instant-film printer might be more suited to your tastes. But, if what you're looking for is a compact camera to instantly capture memories, then the Go is a perfect choice.
Its small size is one that facilitates and even encourages its companionship. If you're not bringing a dedicated analog instant camera along because it's too big, then it never has the opportunity to capture moments you can hold in your hand and share with friends.
Buy at Polaroid.
Newsweek may earn a commission from links on this page, but we only recommend products we back. We participate in various affiliate marketing programs, which means we may get paid commissions on editorially chosen products purchased through our links to retailer sites.